MUJI Canada's Top 10 Best Selling Items of 2016
Posted:

Aroma Diffuser
Available in two different sizes, our aroma diffuser can help you change your mood in a variety of settings. Use the appropriate essential oil to feel relaxed, refreshed, or energized.
Well-Fitted Beads Sofa
Our Beads Sofa is the perfect furniture gift for people of all ages. Filled with the same microbeads that are used in our well-fitted neck cushions, the shape of the sofa can be adjusted to fit the user's body so that they can relax without having to fidget around to get comfortable. 

Yuzu & Kinkan Candies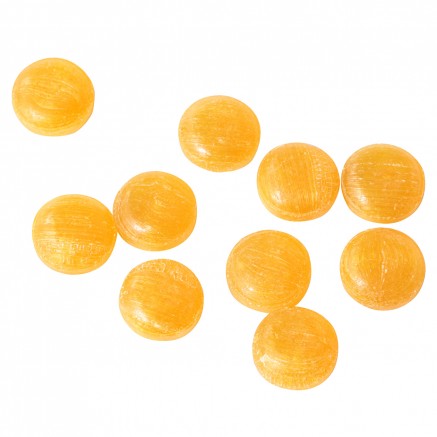 With their pleasant citrus flavor, these candies are not only delicious, but they are effective to soothe a sore throat. The portable, re-sealable zipper bag is easy and convenient to carry. Because they're not individually wrapped they are easy to eat and don't create extra garbage.

Mechanical Pencil with Low Center of Gravity 
The low centre of gravity design is used to achieve stable writing, while the knurled part prevents hand slipping. Includes a display window for changing the hardness of the lead (HB, B, 3H, 2H, H, F).
Gel Ink Ballpoint Pens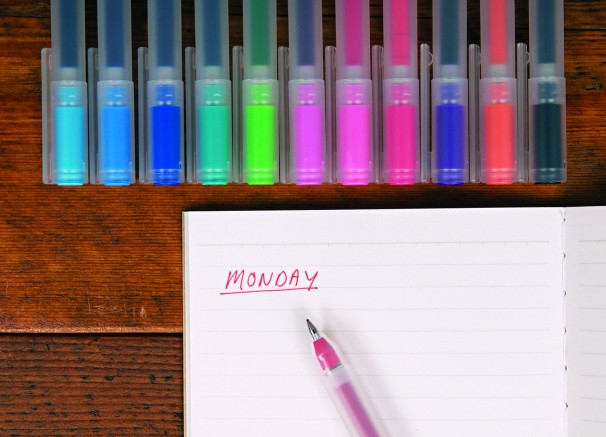 Always in our best sellers list, our gel pens have a structure to prevent backflow of ink, to avoid any smudging when writing. Coming in a variety of bright different colors, they're the perfect set of pens for people to take notes with or to decorate your notebooks. A favorite among students and artists!
Hexagonal Six-Color Pen
The hexagonal shape of this multi-colored ballpoint pen makes it really easy to use. Writes in black, red, pink, orange, light blue and blue.
Acrylic Cases
If you like to be organized, you'll love our Acrylic Cases. Coming in a variety of sizes and drawers, these transparent cases make it easy for people to organize their belongings, whether it be stationery items or make up tools, as well as find what they need without trouble.
Sensitive Skin Series – Toning Water & Moisturising Milk
The high quality ingredients found in our sensitive skin series deliver gentle care for healthy and hydrated sensitive skin that is susceptible to flare-ups caused by dryness, stress and other environmental factors. The basic design of the packaging blends naturally with other cosmetics on the shelf and is easy for everyone to use regardless of age or gender. These simple formulas work well whether for personal use or for the entire family to share.
Large Wool Cape Stole with Arm Holes
This large stole with arm holes has a pin attached which can be worn in different ways to match with different outfits. Made of 100% wool, it can be used as a cape or  as a stole.
Hard Carry Travel Suitcase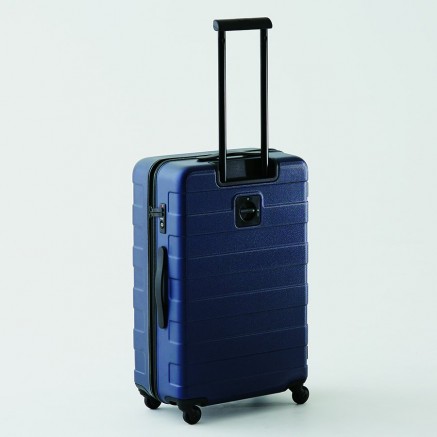 Our Hard Carry Suitcases have a stopper function that, once locked, will keep the wheels from moving. They also have an easily adjustable handle bar, so you can set it to a height that is comfortable for kids and adults.
Topics: Best Seller, Canada, End of Year, Muji, Ranking