Learn How to Not Waste
Yumiko Sakuma
Writer
Author of "Hip Lifestyle Revolution", Yumiko Sakuma lives in the US and has been tracking new lifestyles coming out of New York and Portland. Sakuma takes a step back from consumerist models and sees a new relationship emerging between producers and buyers who are looking for trustworthy manufacturing. Here she shares her thoughts on learning how not to waste.
About five years ago when a snow storm paralyzed garbage collection in New York, the amount of waste that came out of my small residential building which houses only eight families was beyond stunning. As urban dwellers, we live our lives while creating an indescribable amount of waste. Most of it just accumulates, neither being recycled nor back to the earth by decomposition.
Since then, it's become one of my goals to reduce waste. In order to do that, I'll have to think about the meaning of what I buy and possess. Every time I pick up something in a store, I'll have to ask myself, do I really need this? Does this function in the way I need it to? Will it break? Can I fix it when it's broken? Will I become tired of it? Was this made by a trustworthy company? Can I continue loving it? I try to keep these questions on my mind more than ever before.
After the financial crisis that left us with deep fears in 2008, I started to see more people who question the old ways of mass production and mass consumption. They pursue new ways of making things by hand, focusing on small changes within our capability, especially in cities such as Brooklyn and Portland. This led me to write a book titled "Hip Lifestyle Revolution" in Japanese. The launch of the book in 2014 opened a door for me to meet more people with similar values in Japan and Europe.
As a group, they all seem to question the meaning and consequences of making and selling goods in a world filled with so much stuff. For example, Marlow Goods in Brooklyn makes leather goods using cow hides served by its sister restaurants, hides that would otherwise be wasted. Fait la force works with artisans in Haiti to make leather bags and quilts.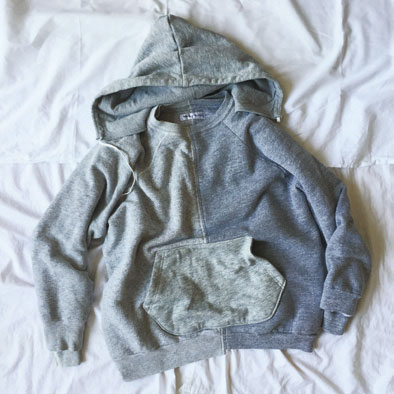 There are more and more people who use things that have been made already. Abasi Rosborough is an apparel brand that challenges us to think about the future of suits but they use dead stock textiles. Shin Maruyama, the Japanese designer behind Twoness, breathes new life into vintage clothes by tearing them apart and sewing them together.
There are makers who explore our relationship with traditional crafts and old school methods. Mokko Tokeshi , a duo I visited in Okinawa who were trying to bring visitors there, apprenticed in the Wajima region in order to learn and practice its traditional method of lacquering, a method that worked with the weather there. Loopwheeler in Tokyo, a brand that uses sweat shirt material, started out as an attempt to save old school loop wheel knitting machines that were on the verge of extinction.
As I followed the stories of makers and artisans striving to make things in an anti mass production way, I started to feel guilty about buying things merely for their aesthetical beauty. Yet, knowing why and how these people produce things and how the prices are worked out, makes me cherish the things that touched my heart more.
I am not sure if I would have come to this exploration if we hadn't gone through a period of mass production and mass consumption. But the idea behind this is nothing new. Our grandparents' generations mostly bought and used things made by hand, had neighborly relationships with merchants, and kept things forever in use by fixing them over and over again.
Wangari Maathai, a Kenyan environmentalist and Nobel Peace Prize recipient who passed away in 2011, worked hard to spread the idea of "Mottainai", a Japanese word that resists translation into most languages. It means a sense of regret over waste. It has been argued by many that our resources are not limitless and our way of life is putting the earth under enormous pressure. However, the message of "save the earth from destruction" isn't strong enough to change our ways of consumption. Therefore, the goal of the makers should be to produce functional and repairable things, goods that consumers can cherish for a long time and won't just throw away. And our goal as consumers should be to look for things we need and can love with all our heart.