Story about water
We visited the home of the natural water.
A drop coming from between the rocks.
The pH is slightly alkaline, almost the same as tears, so that it can smoothly penetrate the skin.
MUJI skincare products* are made from natural water coming out of a cave in Kamaishi City, Iwate Prefecture. *Except for CLEANSING/FACE SOAP
Mt. Omine is 1,147 meters high, located between Kamaishi City and Tono City in Iwate Prefecture.
It is covered with primeval forest of beech trees and saw oak trees and has few artefacts.
This mountain, once flourished as a mine, is now a source of natural water collected through the mining trails as the large-scale mining had ended.
When you walk in the forest covered with thick mist, you will feel as if you were wrapped in a moist air.
It takes a few decades for rain pouring over this mountain or snowmelt to pass through layers of limestone, magnetite, which is a source of iron, and granite.
In the meantime, the water is polished over and over.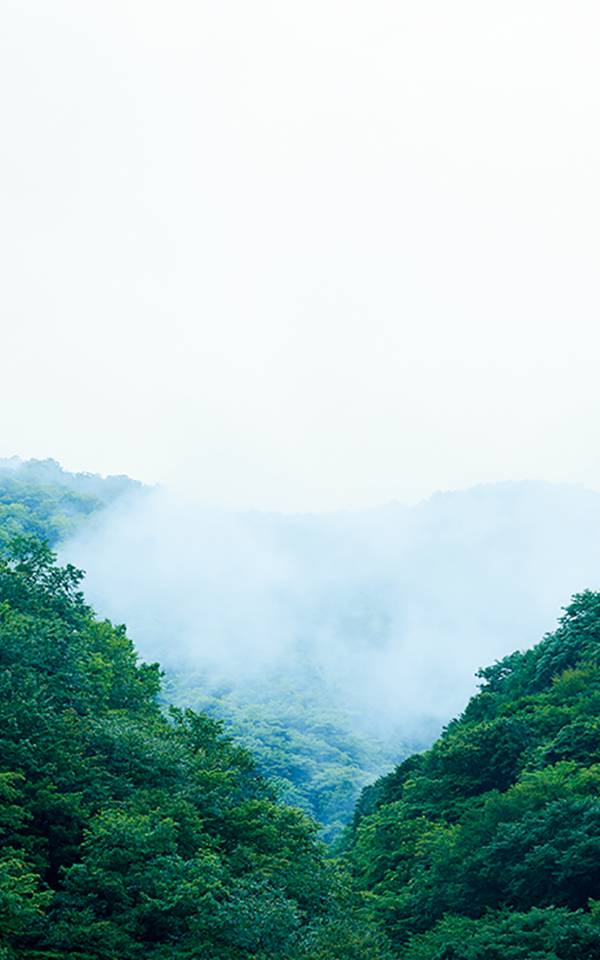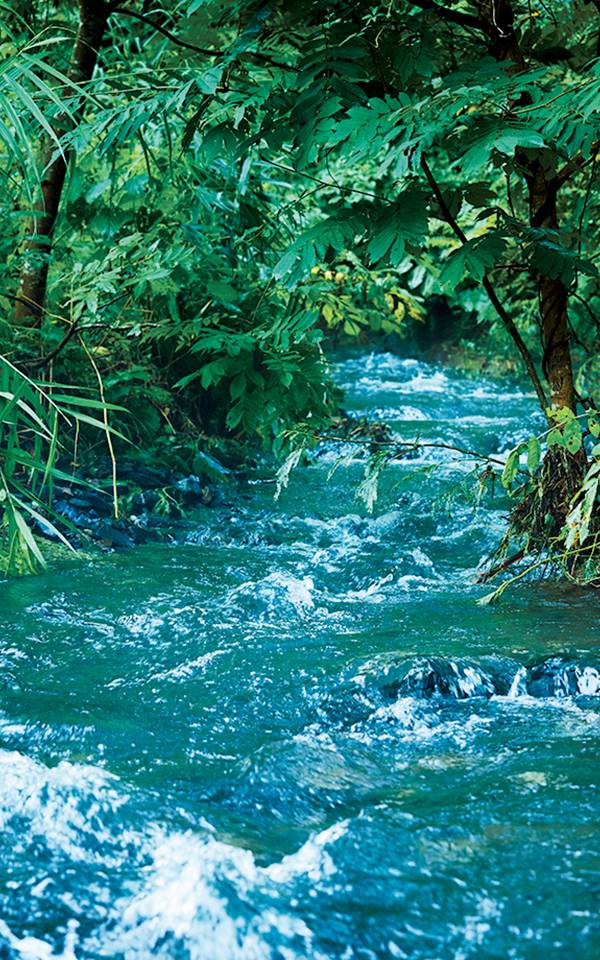 We visited the water collection site, 600 meters down from the summit, 3 kilometres horizontally through the mining trail by trolley.
Water coming from between rocks tastes mellow and smooth.
It is said to be ultra soft water that has fine water particles and less mineral content.
The pH figure, that shows acidity in water, is slightly on alkaline side, almost the same as tears.That is why skin can smoothly take it in.
Collected water is stored in a large tank. After being purified twice through a fine filter and sterilized by heat, it is filled in a liquid container and immediately transferred to the skincare product manufacturing factory.