[Open MUJI] Wildlife & Us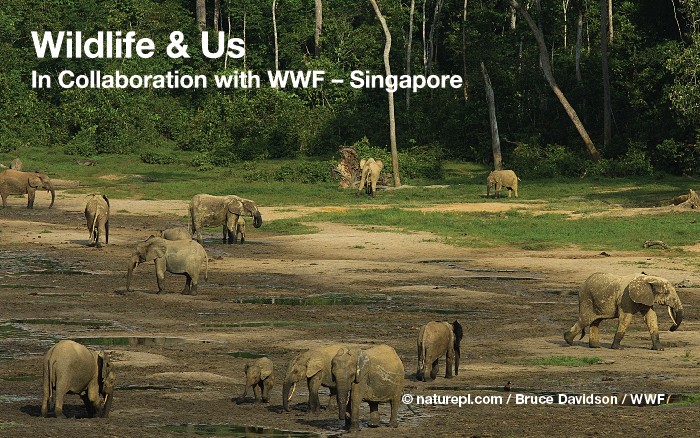 Wildlife & Us
In Collaboration with WWF – Singapore
Tuesday, 12 September ~ Sunday, 24 September 2017
Opening hours | 10:00 – 22:00
Venue | OPEN MUJI, MUJI Plaza Singapura (Free Entry)
This September at Open MUJI, we welcome the collaboration with the World Wide Fund for Nature (WWF-Singapore) to bring across the message of wildlife conservation to the young. As the adage goes, the children of today are the future of tomorrow. The youth plays an important role in being future's change-makers. They are the next generation of wildlife protectors.
We've put together a mini photo gallery that features some of the world's most iconic species and their importance. You can also spot a corner with a series of MUJI Kids Organic Cotton T-Shirts display featuring endangered species prints, made with the hopes of fostering interest in the young to support wildlife, and calling attention to the environmental challenges that the species are facing. Do also look out for a film screening that will touch many hearts.
---
Join us in the Little Wildlife Defender Workshop (#gowild),
Get the little ones to know more about wildlife through simple colouring and interactive game activity with WWF-Singapore (panda) ambassadors. Participants will get to bring home a wildlife inspired headgear made of FSC-certified paper!
Dates: 16, 23 & 24 September
Time: 2:00pm, 2:30pm, 3:00pm, 3:30pm
Suitable for age 5-12 years old. No participation fees involved. 
Limited slots are available, please register here
---
Organizer | MUJI Singapore and WWF – Singapore
Venue | Open MUJI, MUJI Plaza Singapura
68 Orchard Road, #01-10 to 17, Plaza Singapura