Our shirts come from
these fields.
Organic cotton comes from fields free of pesticides and chemical fertilizers for over three years.
Organic cotton refers to raw cotton naturally grown in healthy soil that has not used pesticides and chemical fertilizers for more than 3 years.
Although organic cotton can't be produced effectively in large quantities, it is good for both people and the environment.
MUJI is taking steps to increase the proportion of organic cotton used in its cotton products.
Suitable for both outdoor or air-conditioned room.
Organic cotton yarn is tightly twisted to make this cardigan which has soft and dry touch and cuts out UV rays.
It is also ideal for use in air-conditioned environments.
Feel smooth and cool each time you touch it.
Tightly twisted cotton yarn is woven up to create a gauze fabric.
The material brings cool feeling to the skin and looks summery.
Lift the collar and you can see the tailoring.
A dapple knitted polo shirt that breathes well and is smooth on the skin.
With carefully selected fabric and specifications, the shirt is designed so that the collar can stand with ease.
A polo shirt made with T-shirt fabric.
Cotton jersey is a fabric also used for T-shirts.
We also make use of this soft material on polo shirt.
It absorbs perspiration quickly.
Comfortable texture that will make you want to wear it again.
Using environmental friendly organic cotton.
Full range of children's wear, suitable for every day laundry and changing.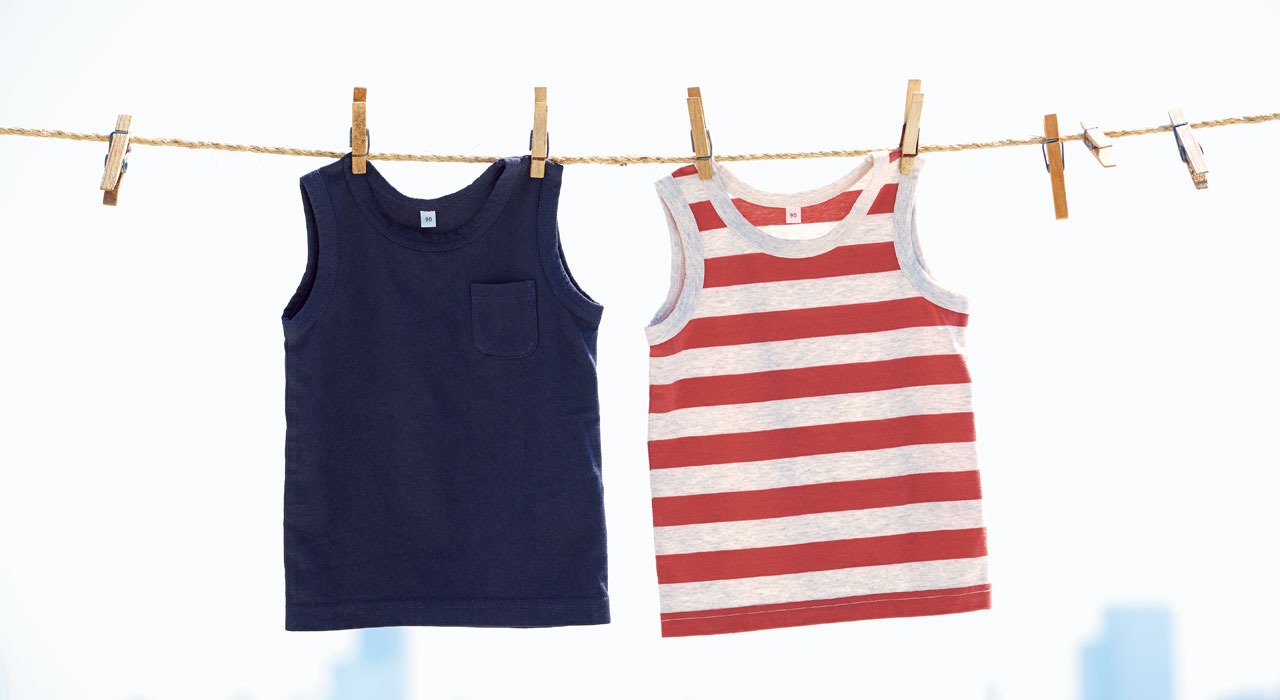 Kids get sweaty easily.
Ideal for the summer season when kids have to change several times in a day.
Organic cotton tank top,
can be worn alone or underneath a top.