MUJI provides a space for relaxation in its stores around the globe.
Take a rest with an Aroma Diffuser and a Body Fit Cushion that fits around your body perfectly.












Featured stores
Take a look at some of the relaxation spaces available at our stores.
Please feel free to try it out at your nearest store.
How to Relax
Body Fit Cushion
Sit down in vertical position

Spread it out in a circle,
sink deeply and let your body relax

Sit down in horizontal position

Wrap up your body, from your hips to your shoulders,
to firmly support your posture

A durable material that bounces back even after it has been stretched

Its minute beads are made of durable material, making them easier to mold themselves around the shape of your body, and preventing them from being flattened
How to Relax
Aroma Diffuser
Select an aroma that suits your mood

A wide range of aromas allow you to select the one that perfectly matches your mood

Enjoy two stages of brightness

Provides a function for adjusting the brightness in two stages,
so that it can also be enjoyed as a light

Natural essential oil aromas

A mist generated by ultrasonic waves disperses the aroma more effectively
Relax even more with the MUJI to Relax App
A sound app that provides support for your relaxation time.
Provides playback of six natural sounds, such as; the sea, birds, an open fire and other relaxing sounds.
it can also generate your own relaxation music based on your heart rate.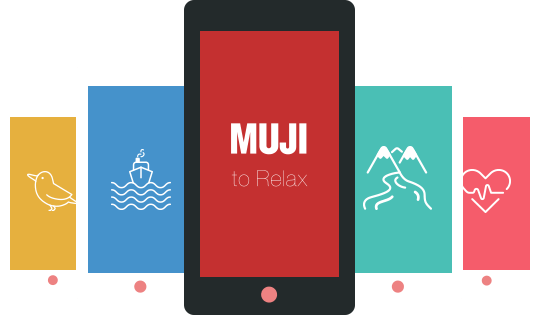 iOS7 or higher, and Android 4.0 or higher
*May not work correctly on certain types of devices
Body Fit Cushion - BODY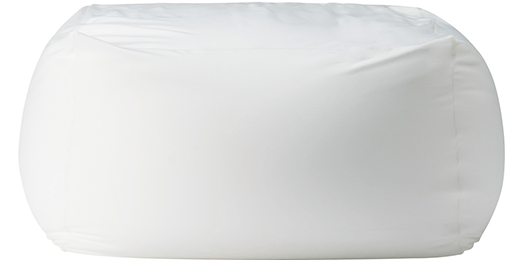 Body Fit Cushion - COVER
*Available products may vary depending on the country.
DENIM(NAVY)

CHARCOAL GRAY

DARK BROWN

GREY BEIGE

NAVY

DENIM(HICKORY)

CORAL PINK

CHINO(OLIVE DRAB)

CHINO(KHAKI)
Ultrasonic Aroma Diffuse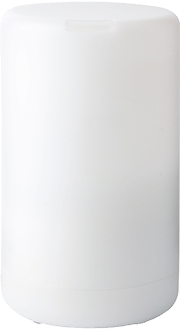 Ultrasonic Aroma Diffuse - LARGE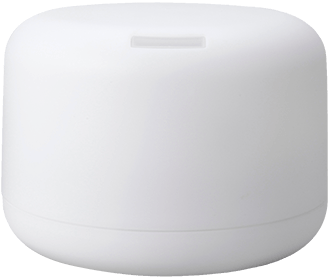 Pure Essential Oil