Children's Workshops Planned at MUJI The Galeries
Posted:
It's time Sydney! We can't wait to share our Children's Workshop in store with you!
The workshops will be held over 2 days (3rd – 4th February) for children aged 2yo – 10yo and spots are limited. If you would like to attend with your child, please contact The Galeries store directly on 8036 4556 to book a session that suits.
Once these spots are full we will not be able to allow further entry to the workshop.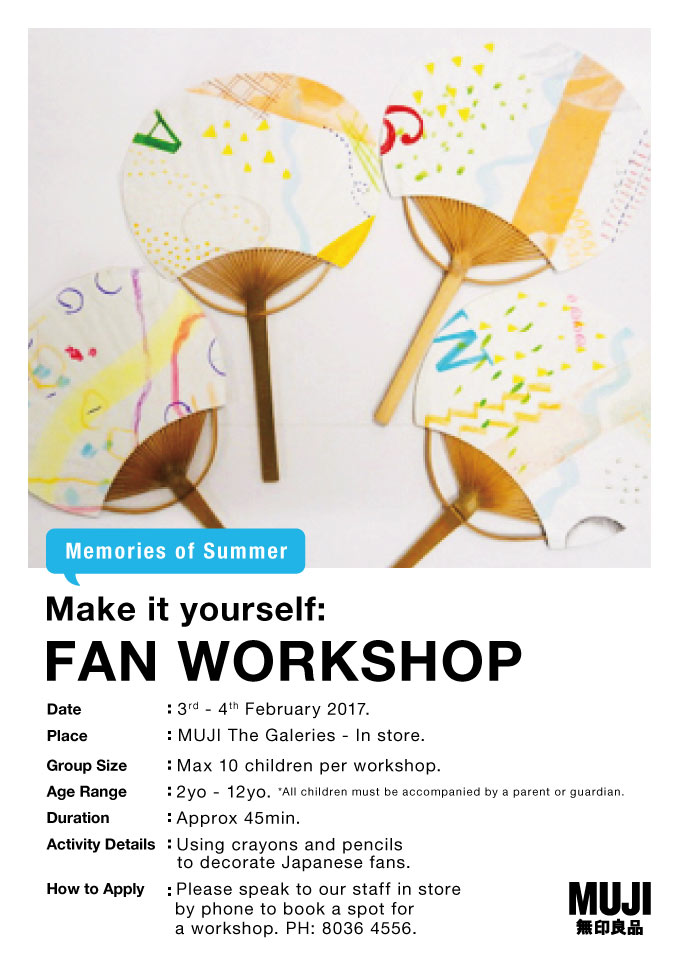 Topics: children, emporium, event, fan, muji, mujiau, workshop