MUJI Interior Advisor Service
Posted:
MUJI aims to be a responsive platform for advice on various aspects of living. From large to small spaces, our Interior Advisors (IA) support customers with their needs.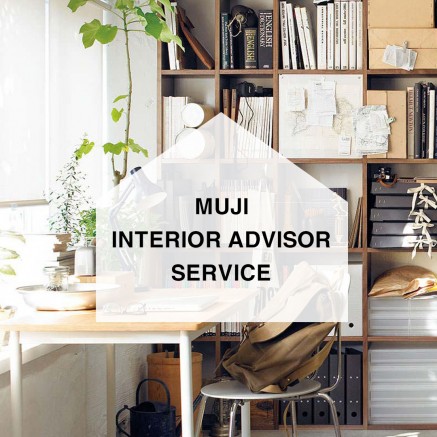 MUJI Interior Advisor consultation will commence with a discussion on customers' needs and areas of concerns. Customers can provide the Interior Advisor with a floor plan and images references of areas they wish to makeover, from bedroom, dining or living room, to shelving and storage problems. Based on the customer's requirements, the Interior Advisor will offer professional advice on recommended product options, colour palette, and proposed interior layout using a simple 3D simulation.
Our Services
Fix an appointment with MUJI Interior Advisor (IA) at MUJI The Galeries via email to mujigaleriescustomer@muji-online.com.au
Our Interior Advisor will discuss problems that you currently face and offer solutions for areas
that require a makeover/organisation such as wardrobes, kitchens and living spaces.
Our Interior Advisor can also provide a 3D visual representation of how our products can work for you and your space.
After Interior Advisory, enjoy a new makeover room!
Locate our Interior Advisor
MUJI THE GALERIES
Location:
Level 1, 500 George Street, Sydney NSW
Telephone:
2-8036-4556
Email:
mujigaleriescustomer@muji-online.com.au
Opening Hours: 
Mon・Tue・Wed・Fri・Sat: 10:00AM – 19:00PM
Thurs: 10:00AM – 21:00PM
Sun: 11:00AM – 18:00PM
Topics: IA, Interior, Interior Advisor, muji