MUJI Chadstone "School Holiday" Kids Workshop
Posted:
Hi Melbourne,
Join us for a series of fun workshop this school holiday!
Our workshops are designed to allow a child to flex their infinite creativity. With the help of our friendly staff, children will be able to personalize their own notebooks, create pinwheels and use homemade potato stamps and safe colouring materials to decorate their own MUJI materials.
Friday, 10 January 2019 – Decorate your own MUJI Notebook workshop
Wednesday, 15 January 2019 – Create your own Pinwheel workshop
Wednesday, 22 January 2019 – Personalize your own MUJI materials with homemade potato stamps and MUJI stamps
11am and 1pm daily, suitable for 3 to 8 years old.
Limited spots available! All sessions are free and no bookings required, simply approach our friendly team at MUJI Chadstone to join.
MUJI Chadstone is located at Lower Ground, Shop B151/1341 (Next to Food Atrium), Chadstone – The Fashion Capital.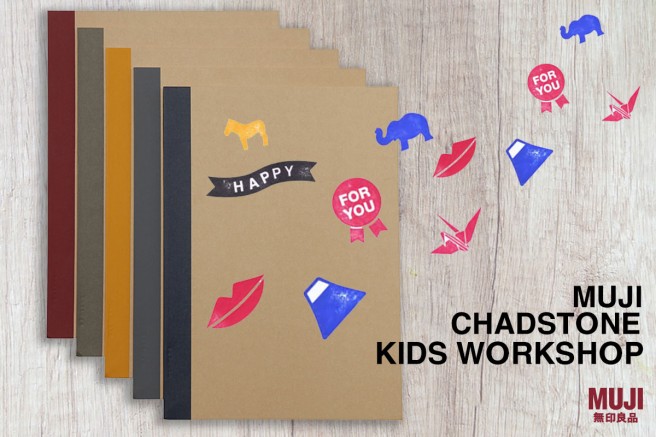 Topics: Holidays, kids, muji, MUJIAUS, School, workshop