MUJI to Expand Store at Metropolis at Metrotown in Burnaby
Posted: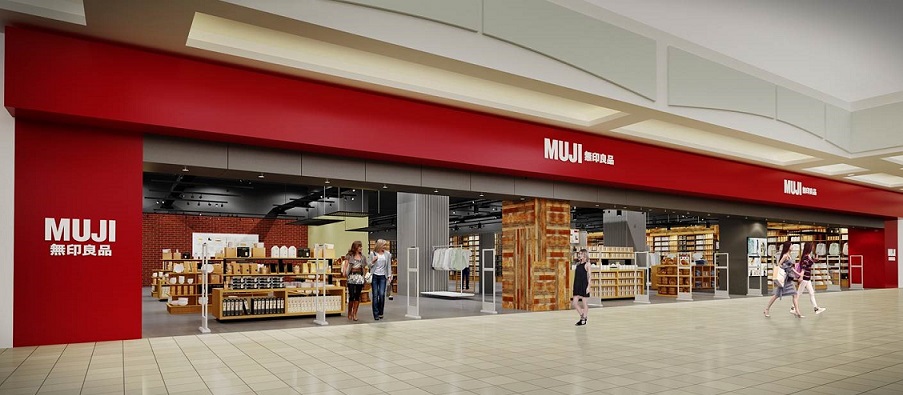 Photo: Rendering of MUJI at Metropolis at Metrotown after the expansion
Toronto, September 27th, 2018 – Japanese retailer MUJI announces the expansion of its store located at Metropolis at Metrotown in Burnaby.
Currently occupying 7,770 square feet of retail space, the whole store will reach 12,305 square feet once the expansion is complete. It will become MUJI's second largest location in Canada, the first one being MUJI Robson Street with a 14,507 square feet space.
"When we opened our first store in Western Canada, in August 2017, we were very surprised and happy to see so many people coming to visit us," says Toru Akita, president of MUJI Canada. "One year later, we think it's time to thank our loyal customers by offering them a bigger and better MUJI Metrotown."
In addition to carrying MUJI Canada's full range of merchandise—more than 4,000 items including household goods, apparel and food —the expanded store will offer new services such as the Interior Advisory service, the Style Advisory service, and for the first time in Canada, a brand-new complimentary alteration service.
Also, the store will be the second location to feature the Aroma Bar, which allows customers to create a customized fragrance blend by choosing from more than 40 essential oils. Finally, the full MUJI YOURSELF customization service will be available, including embroidery, stamps, gift wrapping and label printing.
To complete the expansion, the current store will close from Monday, October 1st until the re-opening, planned for later in October.
About MUJI
Mujirushi Ryohin, MUJI in Japanese, translates as "no-brand quality goods." MUJI was founded in Japan in 1980 and now has more than 800 stores around the world, carrying more than 7,000 items.
MUJI expanded to Canada in 2014, with the opening of the Atrium location in downtown Toronto. The company currently has five stores in Ontario and three stores in British Columbia, including its first Canadian flagship store in downtown Vancouver. For more information, please visit http://www.muji.com/ca/ and follow @mujicanada on Facebook, Instagram and Twitter.
MUJI Metrotown Store Information
Address: Metropolis at Metrotown, 4700 Kingsway, Burnaby, British Columbia, V5H 4M1. The store is located on the ground level.
Size: 12,305 sq. feet
Opening: late October, 2018
For media inquiries please contact info@muji.ca