MUJI Canada's Top 10 Best Selling Items of 2018
Posted:

This year again, these iconic MUJI products are the most popular in Canada!
Well-Fitted Beads Sofa
Ultrasonic Aroma Diffuser – regular and large sizes
Gel Ink Pens – various types
Marshmallows – various flavors
 But in addition to these all-time favorites, which products gained popularity in 2018? Read on!
PP Shower Brush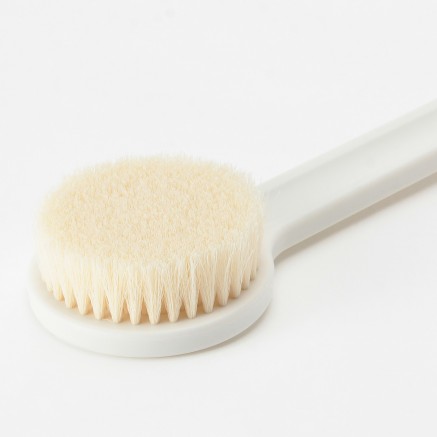 Surprising? This simple shower brush is a strong favorite, thanks to its smart design, ease of use and high quality.

PP Makeup Boxes
Convenient and inexpensive, our various PP makeup boxes can be used to organize and store all kinds of small items… not only makeup!

Afforestation Paper Notebooks
In the stationery department, not only pens, but also notebooks are very popular. In particular, these eco-friendly notebooks, sold in packs of 5 pieces, are a favorite among students!
Aromatic Ultrasonic Humidifier

New product introduced at the end of the year, this humidifier became very popular as an alternative to the Ultrasonic Aroma Diffuser. Indeed, it's ideal for our cold and dry winters!
Cut Cotton – Various types
The best way to find out why our cut cotton is so popular is to try it… 
Cleaning System
Keeping your home fresh is a breeze with our cleaning system! Various parts can be combined to build your own system, for quick cleaning and quick storage. Bonus: these items look good enough, you don't even have to hide them…
PP Double Pen Case
Another must-have item among students, this pen case is so convenient and inexpensive, many people own more than one!
Portable Eyelash Curler
We found out that many people need an eyelash curler on the go… or maybe it's because it works so well? This item is our most popular beauty tool this year!
Acrylic Storage

Stationery, makeup, jewelry… any small items can be organized neatly with acrylic storage. Coming in a variety of sizes and drawers, these transparent cases make it easy for people to organize their belongings, as well as find what they need without trouble.
.