Fluffy towels for autumn.
Like a seasonable change of wardrobe, start every season off with a fresh set of towels.
The use of thin, extra long cotton fibres provides extra fluffiness.
Organic Cotton Blend Soft Towel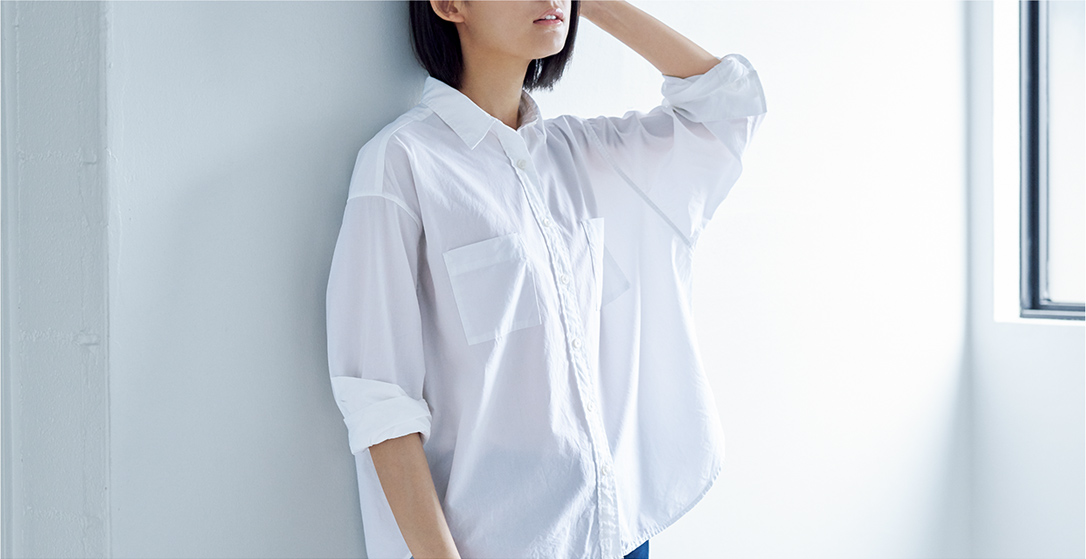 Airy and billowy.
Designed with ample room and width in the top.
Lets you stay cool when the weather stays warm.
Organic Cotton Pre-Washed Loose-Fit Shirt
Select fabric and wear.
With the benefits of both wool and silk,
this warm jumper feels great next to your skin.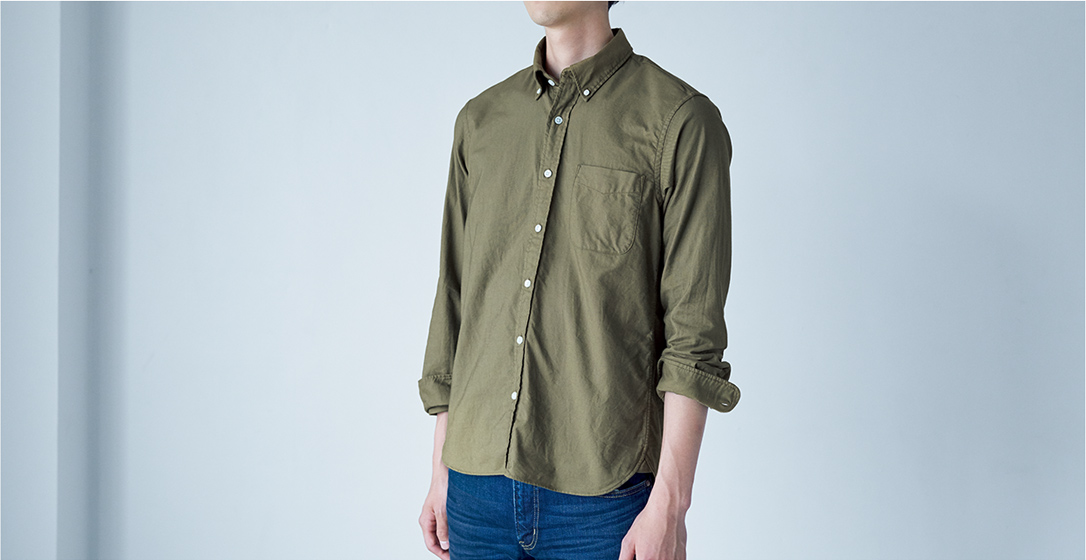 Washed for softness from the very beginning.
A cotton shirt in a texture that feels like it's already been washed and rewashed for a great
broken-in feel against the skin. Available in khaki and other autumnal colours.
Organic Cotton Pre-Washed Oxford Button-Down Shirt
For work and for play.
We've reduced the interlining and eliminated the shoulder pads for a relaxed and comfortable blazer design.
Great cut that works no matter where you are.
Everyday stripes.Everyday variety
Cotton shirts for kids who tend to get messy and need to change often.
Choose from a wide variety of stripe colours.
Kids' Everyday Clothes: Organic Cotton Striped Long-Sleeve T-Shirt
Thoughtfully sewn sneakers.
These sneakers with a simple silhouette are equipped with an insole that helps prevent fatigue even after a long day of walking.
Created through intensive research, featuring water-repellent and stain-resistant material.
Water-Repellent Cotton Sneakers
Bedding that feels just right.
Enjoy bedding that feels from the very start like it's already been washed multiple times for well-used comfort.
Wrap yourself in softness.
Organic Cotton Pre-Washed Bedding Series:
Duvet Cover
Fitted Sheet
Pillowcase