Embrace the Linen Life
When you put your arms through, the fabric of the linen and hemp feels cool and refreshing to the touch.
As you wash it, the fibres become softer, making it more comfortable to wear against your skin each time.
Linen and hemp are natural materials that require only a small amount of water to grow, making them environmentally friendly.
Merchandise made from hemp and linen
MUJI's linen and hemp
At MUJI, in addition to the classic "linen,"
we are expanding our range of clothing items made from the eco-friendly natural material "hemp".
What is hemp
Environmentally friendly
Plants that have been with humans since ancient times, they are called annuals because they grow very quickly, reaching up to 3 meters in about 3 months. They are resistant to pests, so they do not require pesticides or chemical fertilizers, making them a plant with low environmental impact that can grow with minimal amounts of fertilizer and water.
Linen Features
Refreshing
With excellent breathability and moisture absorption/evaporation properties, it is perfect for making cool and comfortable outfits suitable for humid summers. Its quick-drying feature ensures comfort even during sweaty summer days.
Durable
It has a firm texture and becomes more comfortable against the skin as you wear and wash it.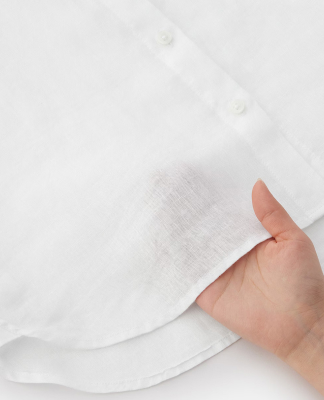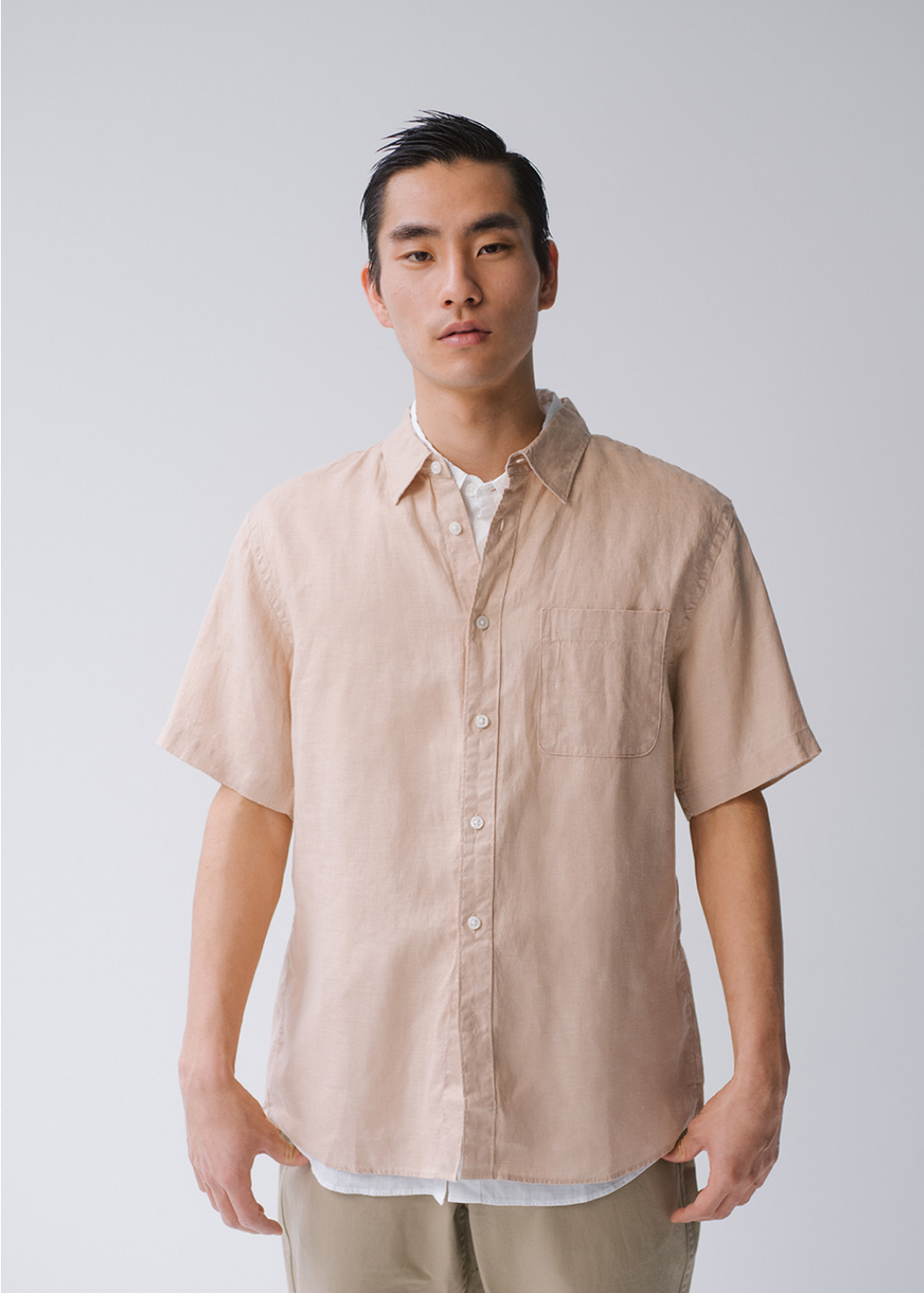 How to care for linen/hemp clothing in your daily life
Linen and hemp are among the strongest fibres found in nature.
As these fabrics become softer and deeper in texture the more you use and wash them,
the passage of time will bring about greater attachment instead of a deterioration in quality.
Here are some useful tips for keeping your precious clothes in top condition for a long time.
Washing

Linen and hemp are materials that become stronger when moist, allowing them to be conveniently and repeatedly washed in a washing machine. However, make sure to avoid bleach and fluorescent agents as they may damage the fibres or compromise the colour of the fabric.

Drying

Drying your clothes while they are pulled taut and with their wrinkles stretched out will make them easier to iron subsequently. Of course, the firmness of the fabric ensures that you can enjoy its natural texture even without any ironing. Linen and hemp fibres have hollow cores that absorb and expel moisture, so hanging them in a well-ventilated place allows them to dry in no time.

Ironing

When ironing, start from the reverse side to remove any small wrinkles before ironing the front with greater force. Iron over a cloth if you are worried about damaging the fabric or leaving shiny stripes behind.

Storage

Linen and hemp products are best stored in dry, cool spots. Avoid sealing these items in plastic bags for long periods of time, as poor ventilation may result in the growth of mold. We also recommend wrapping your clothes carefully in thin pieces of paper to prevent dust from adhering to the fabric.