Natural Materials
The Reason for Feeling Good at Home in
Spring and Summer
The coming of spring marks the start of a new year. Bring the fresh breeze of spring to your home by selecting household items with delicate texture and a mellow finish.

To welcome this new season, MUJI is presenting a variety of items made of natural materials, such as home fabrics, personal care and organic tea. Sit back and enjoy a refreshing spring at a cosy living space.
Bringing the Best of Materials
Room temperature and humidity can determine sleeping quality. With the change of season, create a pleasant sleeping environment by choosing the right fabrics for bedroom. MUJI's home fabrics are made of natural materials such as organic cotton and linen and weaved with a variety of techniques. The cool and breathable materials can give you a good night's sleep. A wide range of cotton and linen slippers and cushion covers are also available. Enjoy every moment at home with the extra comfort that natural material brings.
Everyday Bedroom Fabrics
Cotton is soft, moisture-wicking, breathable and can withstand repeated washings. Linen dries quickly and can release body heat, as well as durable and stays in shape. Both are ideal for producing fabrics for this season.

With these, different weaving methods can be used for making bedroom fabrics for spring and summer. The texture of natural materials, together with mild colours such as white, beige, charcoal and light blue, brings your bedroom to life.
Season of Spring
As spring comes, temperature and humidity rise up. Choose bedroom fabrics with high breathability. Our latest bedroom fabrics are weaved from organic cotton which is gentle to skin and easy to wash.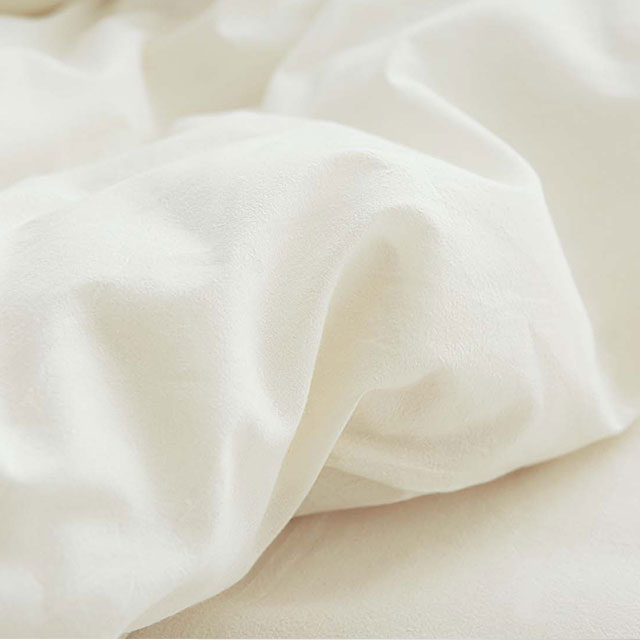 Season of Summer
The cool and dry feature of linen can prevent stickiness on skin due to sweat and moisture. Enjoy sweet dream every night under different weather conditions. Textured bedroom fabric prevents friction on skin and keeps you cool. A common material used for summer fabrics.
Everyday Home Fabrics
Seasonal fabrics gives you joy when coming home or spending the weekend with friends and family. Change into seasonal cushion covers and wear slippers which can bring the feeling of spring to home.

The cushion cover made of cotton and linen features a unique texture of natural materials and can be matched with different living environment easily. The slippers made of the same material can create a sense of harmony. Choose from natural, undyed igusa sandals that will make you feel pleasant, just like walking on tatami.
Cushion Cover
Slippers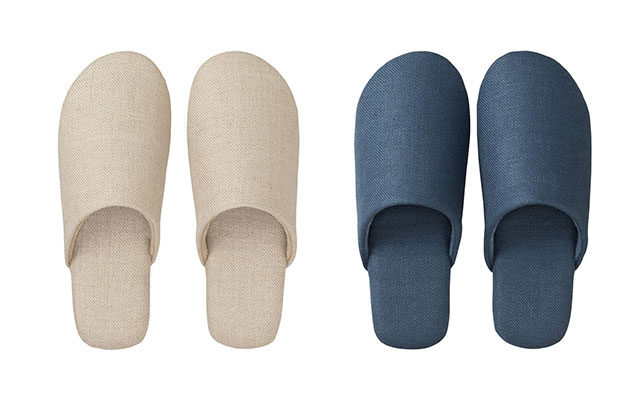 Natural Bodycare for Seasonal Change
Choosing the right personal care items can minimize skin problems caused by seasonal changes and keep your skin in healthy condition. Using natural ingredients may reduce irritation while providing moisture to skin. MUJI uses natural water from deep caves in Japan, with 4 skincare series targeting different skin types.

Hair and body care items are available in each series, pampering your skin from head to toe.
Daily Hair and Body Care
Uses plant-based soap, with different natural plant extracts and moisturizing ingredients. Free from fragrance, silicon, pigment and mineral oil.
(Available in early April)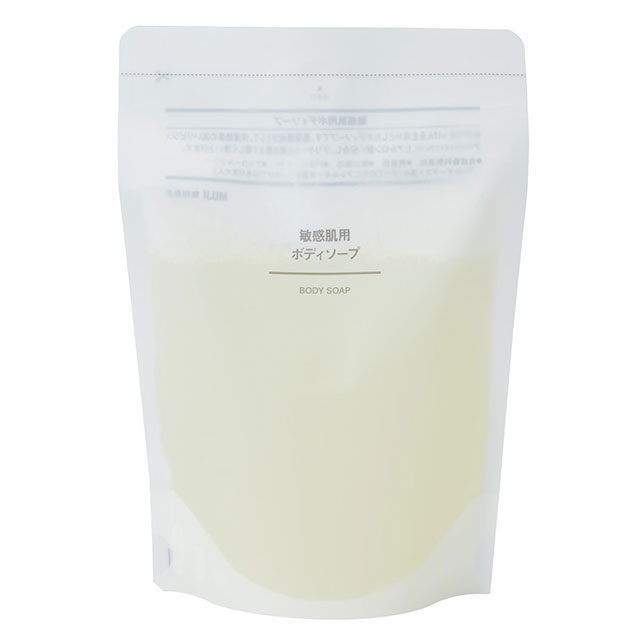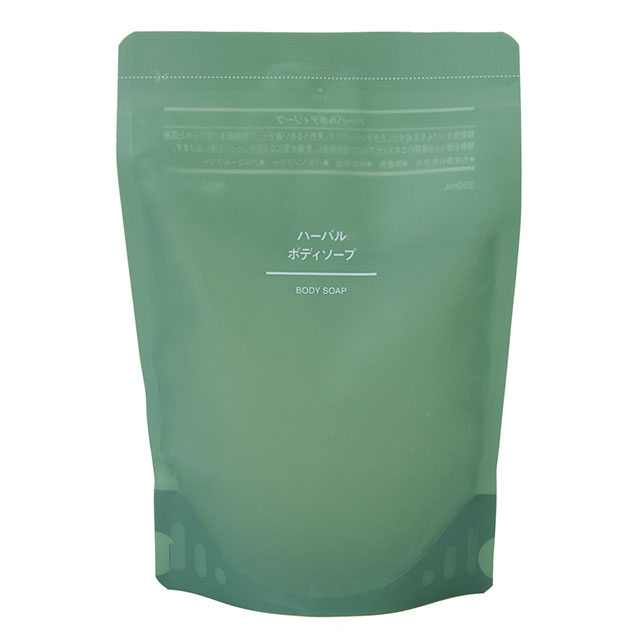 Bathing and Hair Care
A Taste of Spring
Having cleaned your home, take a sip of organic tea and relax. MUJI offers 20 kinds of organic blends and you can always find the flavor you like. The triangular design of tea bag helps bring out the original aroma.
Organic Tea Bags
Blends formulated from a variety of organic plants and exudes a natural floral aroma. Caffeine-free Tea Bags are also available, which is perfect for a relaxing drink before bed.
Glassware
Can withstand higher temperature than ordinary glass utensils and can be placed in a microwave. The maximum loading temperature is 90 degrees, suitable for brewing hot tea.