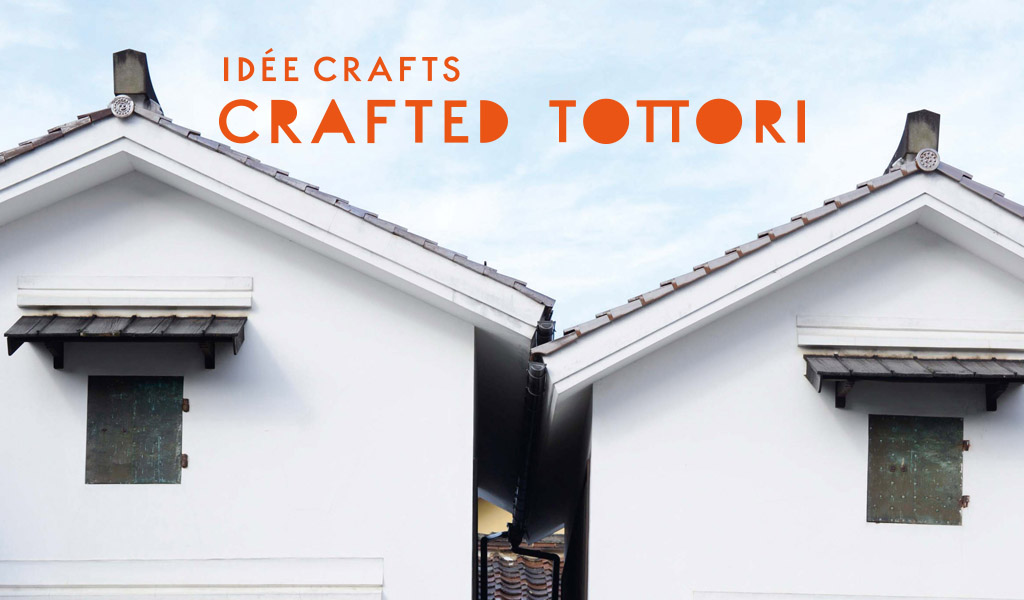 IDÉE CRAFTED TOTTORI
Finding Tottori Craft and Life
Surrounded by natural scenery, the streets in Tottori are fully filled with folk art ambience. In the 20's and the 30's, Shoya Yoshida, a doctor born in Tottori, has been influenced by the thinking of Mingei Japanese folk art movement, he encouraged craftsmen to utilize traditional materials, such as pottery, wood and bamboo craft, dyed fabric to reform into brand new products and this trend has become popular in Tottori. IDÉE visited various kilns and ateliers in Tottori, showing those crafts that integrates with daily life in the exhibition. A photography exhibition of the natural scenery in Tottori taken by Will Cho, a renowned Hong Kong photographer, will also be held to arouse public's interest in Tottori.
Pottery from four different kilns and glassware atelier in Tottori,
they are characterized with local and personal creative style.
Fukumitsuyaki

Pottery factory is opened by Kawamoto Kenji. Neat cutting with knife-edge shape, matches with black glaze and white glaze. Fukumitsuyaki ware can only be produced in a climbing kiln.

Yamane Kiln

Yamane kiln is founded by Ishihara Koji in 1985.Yamane wares are produced in climbing kiln, with colour glaze, white glaze and iron sand that create warm feeling pottery to enhance daily living.

Engoji Kiln

Located in Iwami mountain area, Engoji kiln utilizes local raw materials to produce pottery. Its pottery is characterized by its unique simple design with dark yet warm hue. Engoji Kiln is running by Yamashita family. They hold various exhibitions in Tottori in recent years.

atelier ukiroosh

atelier ukiroosh uses French kiln casting method "Pâte de verre" to produce glassware. By applying finely crushed glass to the inner surface of a mold for firing in the kiln, it takes time and skillful technique.