Moisture Absorption and Heat Generation Capability
Special processing is applied to enhance cotton's natural ability of moisture absorption and heat generation, bringing you extra warmth.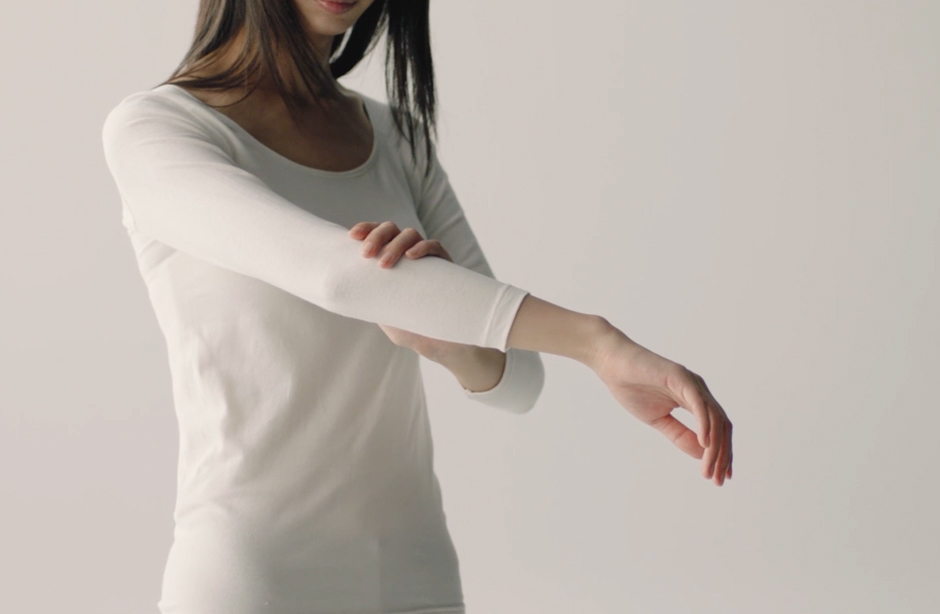 Avoid Static
Natural cotton materials avoid static even when you wear wool knitwear items on top.
Gentle Skin Touch
Unlike chemical fibre, cotton innerwear with material does not absorb oils on skin excessively, bringing a gentle touch and is suitable to wear during winter.
Improve Wearing Comfort
With side seams eliminated, the innerwear features enhanced comfort with a gentle touch. To prevent irritation, men's and ladies' innerwear are designed with care labels and tags printed onto the inner side of fabric, while tags are woven outside for children's wear.

Gentle to Both Human and Nature

100% Organic Cotton
Cotton is one of the most precious natural resources to MUJI.
For more than 20 years, MUJI has been continuously working to increase the percentage of organic cotton used as cotton material in apparel and all cotton used in our apparel has become organic cotton since 2018.
Heat Generating Cotton Innerwear
Ladies'
Heat Generating Cotton Innerwear
Men's
Heat Generating Cotton Innerwear
Children's