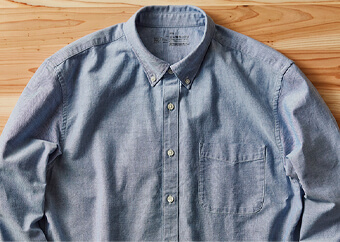 How to Choose a Suitable Size
To find your exact shirt size, you can check whether the shoulder positions and sleeve lengths are right, and make sure that there are no creases on both sides when you do up the buttons.
You can also determine the suitable size based on your bottoms. For looser pants, the position of the pants will be lower, so it's a good idea to go with one shirt size bigger. For tight-fitting pants with high waist design, you can achieve a good balance by wearing your exact shirt size.