MUJI uses organic cotton cultivated in soil that has remained free from the use of pesticides and chemical fertilizers for more than 3 years. Besides, with the improvement in yarn twist, Organic Cotton T-Shirts are made by different knitting methods to bring different skin touch and variety in daily coordination. Choose a suitable T-shirt to enjoy comfort in the coordination of your everyday look.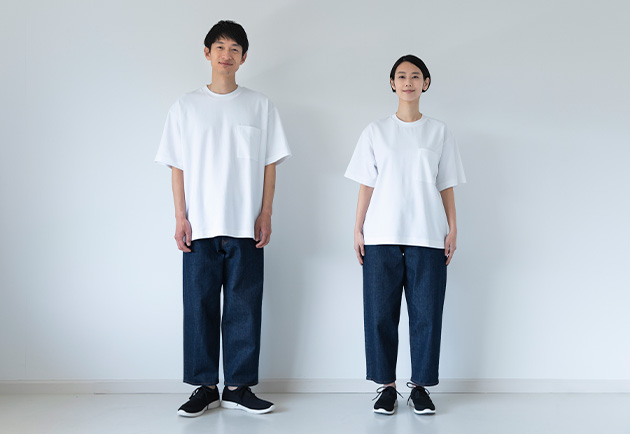 Oversized T-shirts
Inspired by the MUJI LABO T-shirts, oversized T-shirts are launched as regular items this season. Knitted with fine yarns to give moderate thickness and soft touch for enhanced comfort. Available in 4 unisex sizes including 4XS-3XS, XXS-XS, S-M and L-XL.
Coordination Ideas
Made using different weaving methods and with various silhouettes, these T-shirts bring you a greater variety in the coordination of your everyday look.
Style

01

Style

01

Style

02

Style

02

Style

03

Style

03

Style

04

Style

04

Style

05