Keep You Cool and Comfy in Summer

Short Sleeves T-Shirt
Wearing a MUJI Short Sleeves T-Shirt will keep you from feeling the heat and sweat in summer so you can feel comfortable all day. Various yarn twisting and knitting methods are used to bring different styles and textures to the T-Shirts, allowing you to choose your favourite piece for daily styling.
Coarse Jersey
Coarse Jersey T-ShirtLadies'・Men's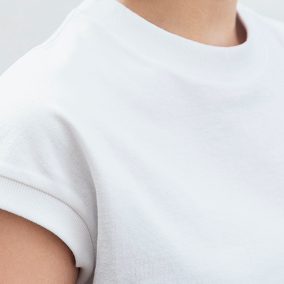 Features a sturdy texture
Knitted firmly with coarse yarns to bring sturdiness and appropriate thickness. The most sturdy T-Shirt among the rest.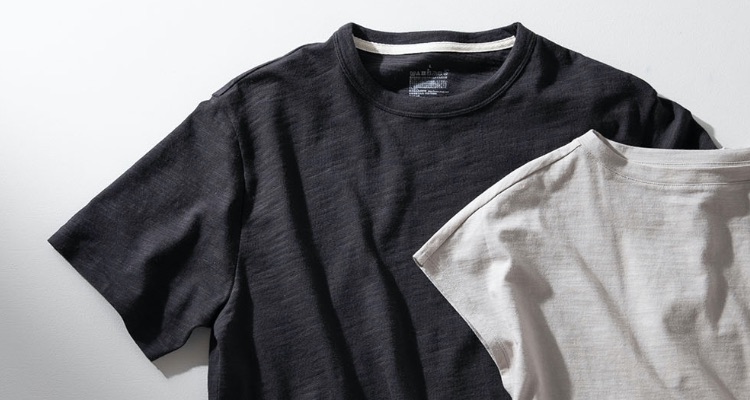 Uneven Yarn
Uneven Yarn T-ShirtLadies'・Men's
Feels smooth and comfortable
Features an uneven fabric surface that reduces the area of contact between the fabric and the skin, bringing a breezy wearing comfort.

Jersey
Jersey T-ShirtLadies'・Men's
Features a just-right thickness
Suitable for wearing on its own or as an inner layer and easy to style.

Added with anti-sweat function
With good elasticity, this soft T-Shirt fits your body shape naturally. Processed with anti-sweat function to keep you feel comfortable during summer activities.

Select a size that fits you for summer stylingUnisex Big T-Shirt
Designed in a loose-fit silhouette, anyone, regardless of gender, age or body shape, can wear it in a size that fits the most.
Height: 178cm Size: L-XL
Height: 167cm Size: XXS-XS