Comfortable Basics for Everyday Styling
Organic Cotton T-shirt
Our T-shirts are made of organic cotton grown on land that has been free from pesticides and chemical fertilizers for at least 3 years. You can choose from 4 types of fabrics different in thickness and texture.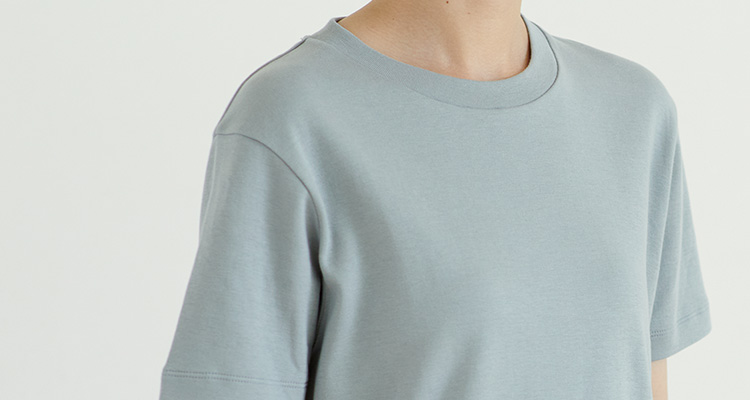 Interlock
Interlock T-shirtLadies'
Smooth touch
With an appropriate thickness, the fabric is lint-resistant and durable to wear.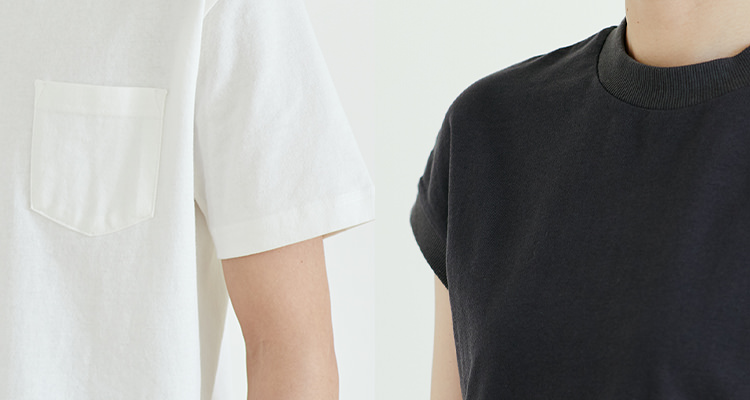 Heavy Weight
Jersey
Heavy Weight Jersey T-shirtLadies' / Men's
Sturdy texture
With a sturdy texture and dry touch, the T-shirt is comfortable to wear even during warmer days.

Slub
Slub Jersey T-shirtLadies'
Breezy, breathable
Features an uneven fabric surface that reduces the contact between the fabric and the skin, giving a cool, comfortable wearing experience.
Jersey
Jersey T-shirtLadies' / Men's
Easy to style
With a reinforced neckline and appropriate thickness, this piece is suitable to wear on its own or as an inner layer.