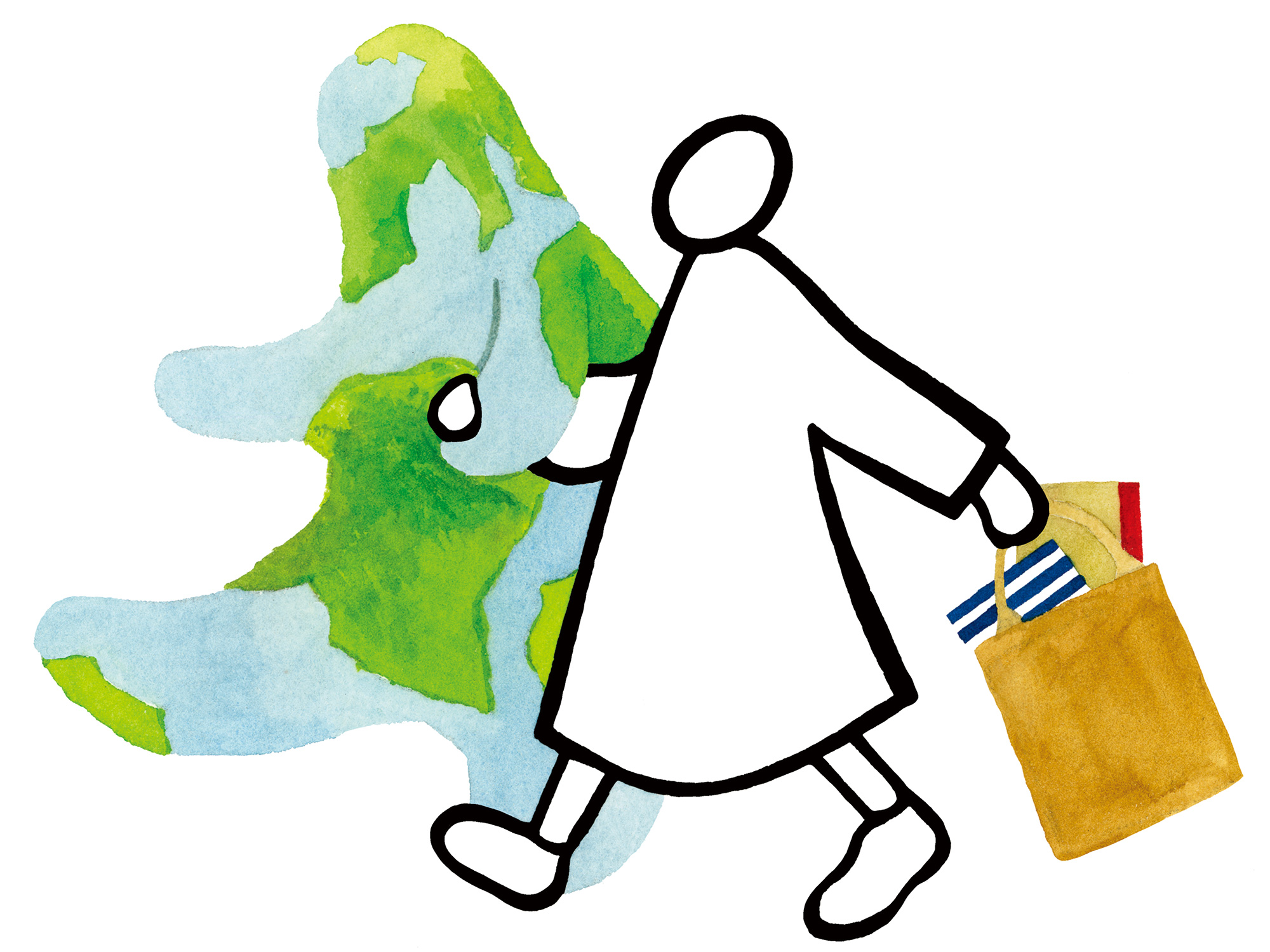 My Bag Shopping Bag
Start with changes in daily subtle habits, bring your own shopping bags when shopping, and establish a more environmentally-conscious lifestyle. MUJI has a selection of shopping bags made of different materials such as cotton, polyester fiber and PE, allowing you to replace plastic bags, paper bags or packaging materials according to occasions or needs, reducing waste of resources.
Different styles are available, you can choose according to shopping needs or occasions.
Foldable Water Repellent Shopping Cart
With caster attached, this shoulder bag can be used as a shopping cart. The foldable design of both bag and caster allows easy storage when not in use. Bag surface has undergone water repellent processing for protecting against water-based stains.
Organic Cotton Bag
The bag is made of 100% organic cotton. The compact size and foldable design are convenient for daily use. The design is simple; you can add your favourite embroidery patterns to become your own shopping bag.
Organic Cotton Canvas Tote Bag
The tote bag is made of organic cotton canvas with simple design. There are horizontal, vertical and double handle designs.
Water Repellent Tote Bag
Made of water repellent fabrics to avoid water-based stains. Special design to reduce the cutting of fabric and make the best of materials, it can also be folded into a small size and fastened with buttons for easy carrying.
Polyester Draw String Wrapping Bag
A shoulder bag that is foldable and could be close easily by pulling the strings.
Cotton Mesh Storage Bag
A traditional shopping bag originating from France, and is convenient for you to see the contents. It is woven with a thicker cotton rope in a mesh shape and can contain vegetables or fruits. Tough and durable, the mesh bag can be folded when carrying, which reduced the storage space.
PE Sheet Tote
Made of durable polyethylene that is commonly used as construction materials, convenient for outdoor activities like picnic and outing. Attached with double sets of handles with different lengths for different purpose. The shape of handles is also designed for easy hanging on S-hooks.