Seamless Pajamas
Seamless Pajamas
Feel the enhanced comfort with side seams eliminated.
Feel the enhanced comfort with side seams eliminated.
When lying down, the garment is compressed tightly against the body with the pressure from our weight.
Even the tiniest side seams or fabric texture can bring discomfort to the skin.
Seamless pajamas are designed and manufactured for enhanced comfort when lying down.
Seamless on the sides.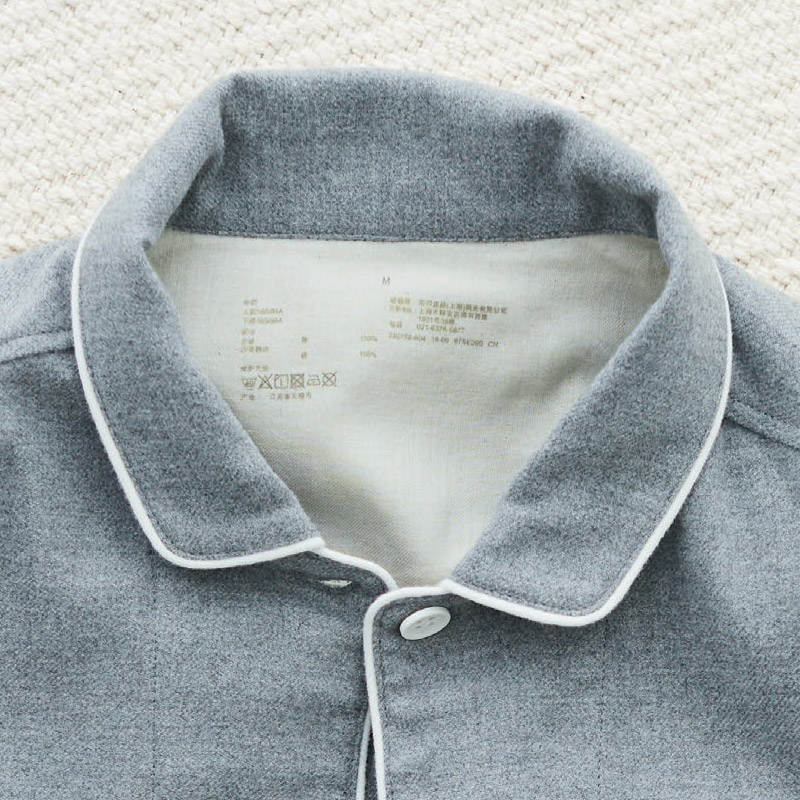 Tagless collar - size and washing labels are printed directly on the fabric.
Made of organic cotton.
Seamless Double Gauze Pajamas
Made of organic cotton in double gauze with excellent breathability and absorbency, the double gauze is an excellent fabric for pajamas.
The fabric absorbs your sweat as you sleep and provides comfort that lasts until morning.
The double gauze creates a layer of air, making you feel cool in summer and warm in winter.
This extremely light fabric makes you feel relaxed from head to toe and gives you a good night's sleep.
Seamless Interlock Pajamas
The twisting of yarns makes the fabric stretchy and fluffy.
Both sides of the interlock fabric are soft and smooth, enhancing wearing comfort.
The fabric itself is thick and elastic,while maintaining breathability.
Seamless Double Gauze Pajamas (Double-layered Fabric)
The outer cotton sheeting and inner soft gauze brings great comfort.
The gentle-on-skin gauze layer on the inside absorbs moisture while you sleep, making it suitable to wear in all seasons.
With its comfy texture, the double gauze fabric is often used in children's innerwear.