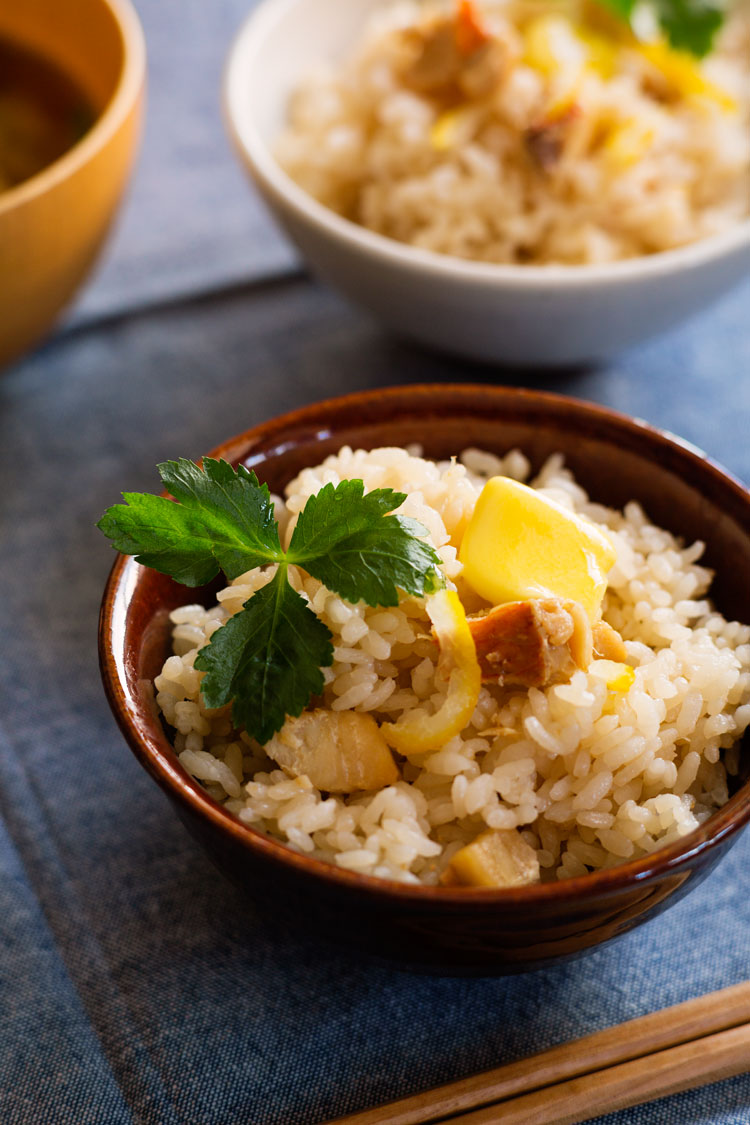 Splendid Alfonsino Rice Mix with Yuzu Butter
Delicious Splendid Alfonsino rice mix with butter and Yuzu peel provides a blend of multiple flavours.
Ingredients
(2-3 servings)
Rice

2 cups

Yuzu peel

Optional

Butter

Optional

Leaf celery

Optional
Directions
(approx. 60 minutes)
Rinse the rice and put it in a rice cooker, add the sauce comes with the Splendid Alfonsino Rice Kit and fill water according to inner pan's marking.

Cover the rice with the ingredients come with the Splendid Alfonsino Rice Kit, close the lid and press cook button.

Add butter, Yuzu peel and leaf celery on the Splendid Alfonsino Rice before serving.