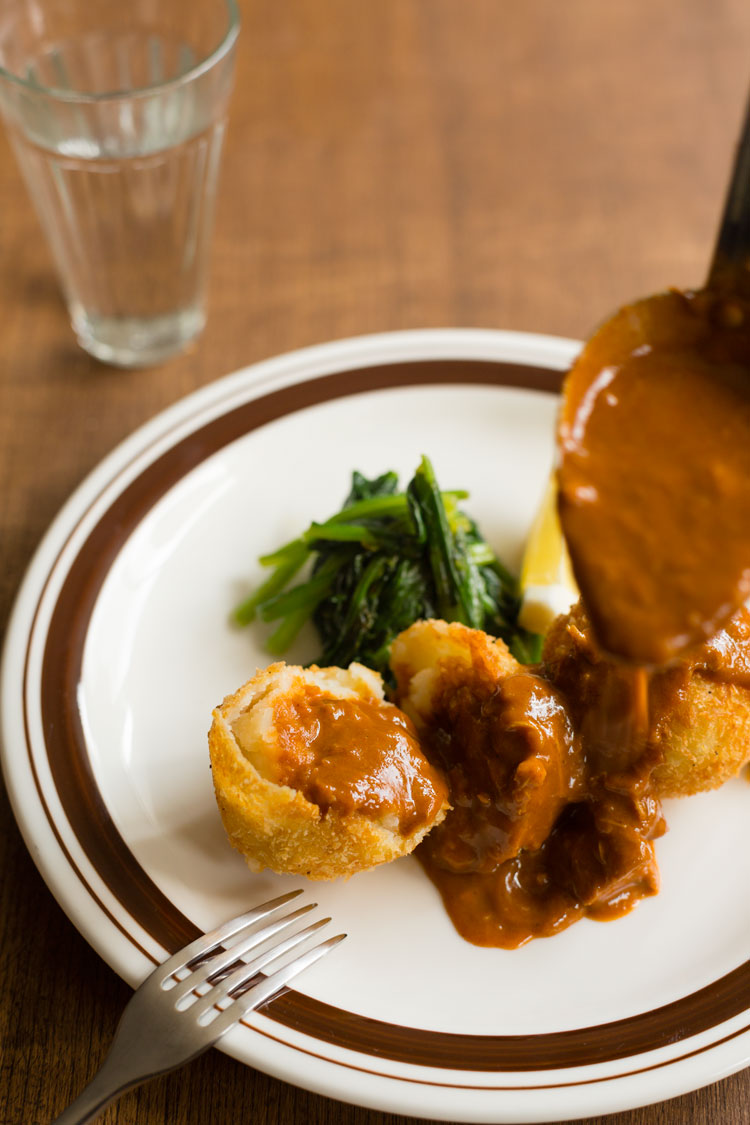 Deep-fried Butter Chicken Curry Potato Ball
It can be treated as side dish for lunch box or family dish, the fried potato balls with delicious curry dipping sauce that served with rice provide you the most delicious moment to enjoy.
Ingredients
(2-3 servings)
Potato

4 pcs

Salt

Option

Flour

Option

Egg

1 pc

Bread crumbs

Option

Cooking oil

Option
Preparation
Pour the Indian Butter Curry Chicken sauce into a food storage bag, seal it and put it in freezer to chill overnight.
Directions
(approx. 30 minutes)
Wrap each potato with microwave-safe plastic wrap and heat at 600 watt for 4-5 minutes.

Peel and mash the heated potato, sprinkle with a pinch of salt and set aside to cool down.

Take out the Butter Chicken Curry sauce from the food storage bag after one night in the freezer. Cut half of it into about 2 cm cubes.

Wrap the Butter Chicken Curry sauce cubes with mashed potato. Heat up the remaining Butter Chicken Curry sauce.

Coat each Butter Chicken Curry potato ball with flour, egg and bread crumbs respectively, deep fry in cooking oil at 170℃ for about 3 minutes.

Let it cool down and serve with the other half of heated Butter Chicken Curry sauce.