The Story of the Water

From water drop to toning water
Just visible through the thick fog, the remote mountains appears wrapped in a blanket of moist air.
Water is the most vital element in skincare.
Learn more about the story of the natural water from remote mountains of Japan.
Located in remote mountains in Japan, this area was once home to a now-abandoned iron ore mine. The mountain today is home to a forest of beech and oak trees and a source of water from rain and melted snow that is filtered slowly over decades through layers of limestone, magnetite, and granite.
Travelling by trolley around three kilometres along the old mine shaft, we reach natural water buried 600 metres below the mountain peak. Here, extremely fine water drips quietly and steadily from between layers of bedrock. This is ultra-soft water with a low mineral content and the same slightly alkaline pH balance as our tears, which can be easily absorbed by the skin.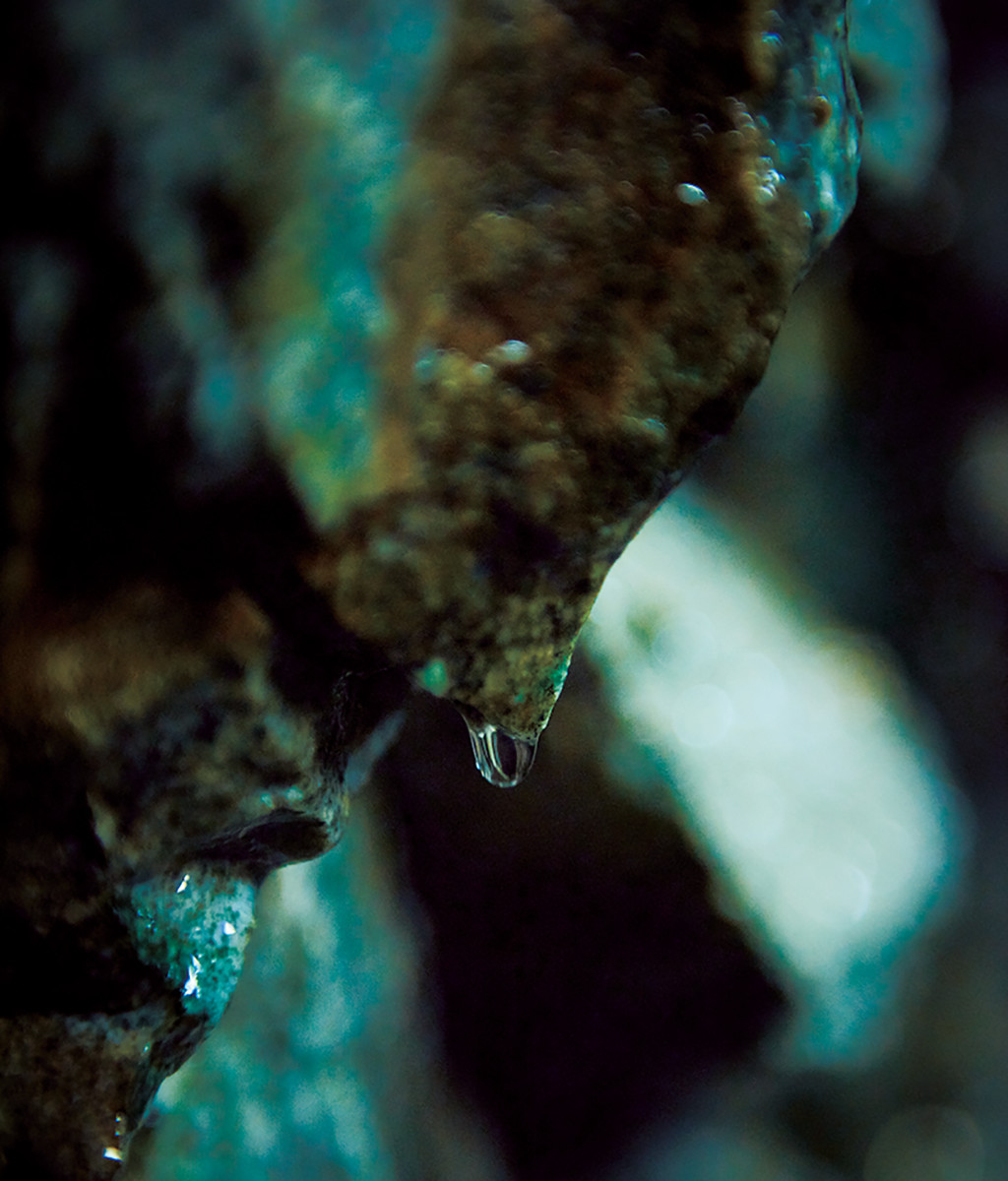 This single drop of soft, smooth-tasting water is the result of years and years of natural filtering.
The water is stored in containers, transferred from cargo trains to trucks, and transported to factory. The journey takes about four days.
As soon as it arrives at the factory, the water is siphoned from the container to a stirring tank by hose, avoiding exposure to the atmosphere.
The water is continuously stirred and is kept at the optimal temperature while each of the 10 different ingredients, including plant extracts, are added. During this process, water samples are checked for viscosity and pH value. After being slowly stirred for seven to eight hours, the water is given a final filtration and MUJI's gentle, thickened toning water is ready.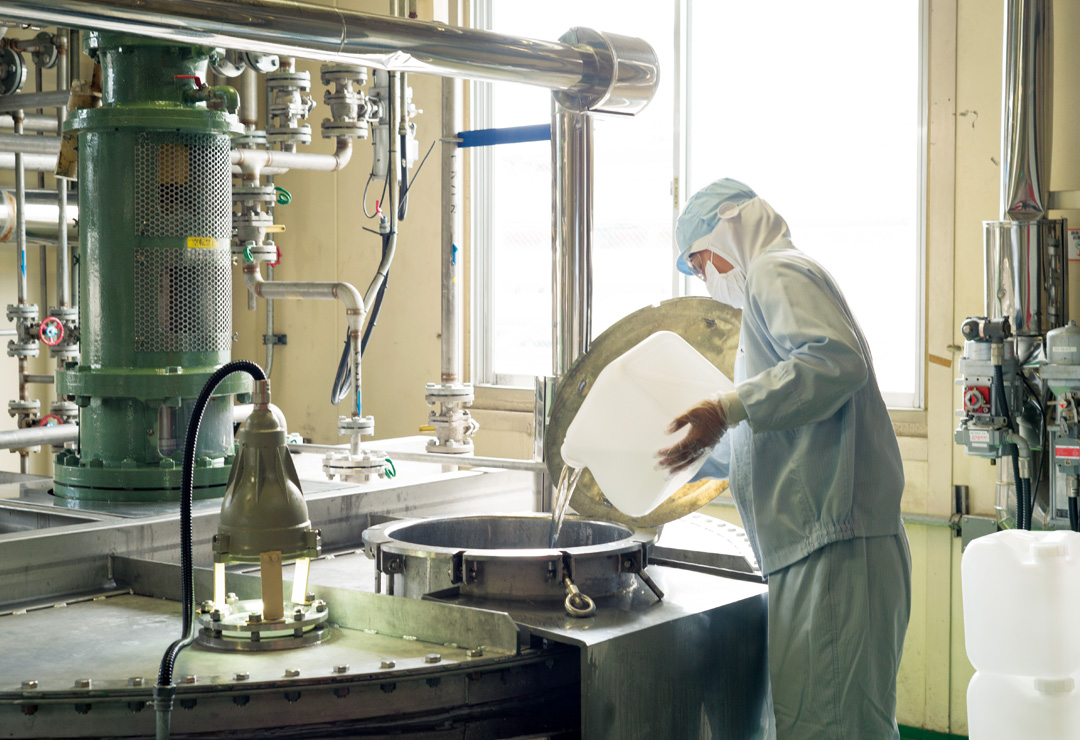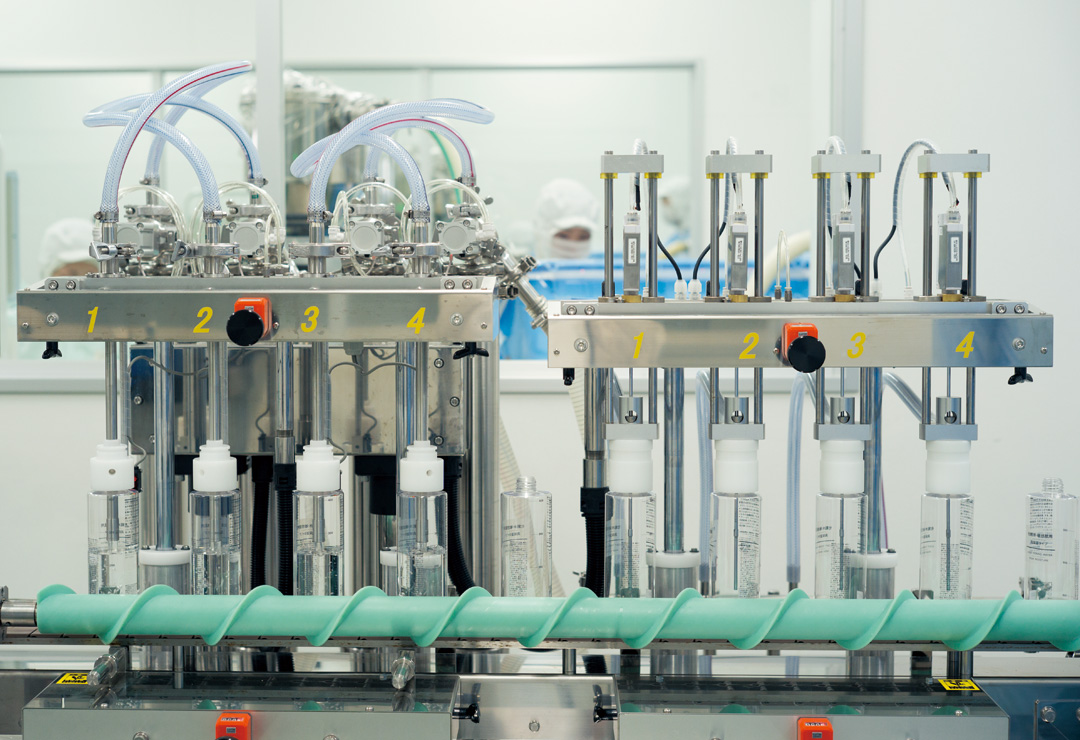 The toning water is carried to the filling room where bottles are filled under strict sanitary conditions.
The production line fills approximately 1,500 bottles an hour, approximately 10,000 bottles a day. While the majority of the process is automated, line workers who provide machine maintenance and oversee product quality control are essential to production.
Spot checks are performed every hour to ensure that MUJI toning water is produced to standards.