Citrus Line of Essential Oils
diposting: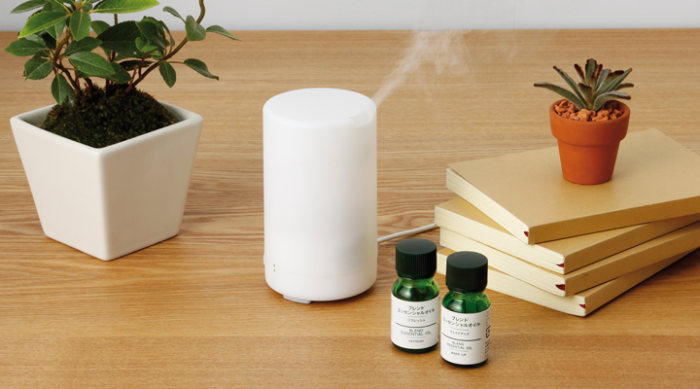 Coming back to Indonesia stores in November 2017, MUJI Indonesia offers aroma diffuser along with the essential oils.
The aroma diffuser is available in 2 size; for room max. 3×4 meters & 5×5 meters. While the essential oils are currently available in citrus line; lime, bergamot, and grapefruit.
~
LIME: The scent of sweet citrus with a crisp bitterness refreshes the mind and elevates the mood.
GRAPEFRUIT: It gives out a familiar refreshing scent with subtle bitterness to it. It lifts up the mood and boosts the spirits.
BERGAMOT: Of all the citrus fragrance group, this gives out the sweetest, warmest citrus scent with oral note. It brightens and calms the mind.
topik: aroma diffuser, essential oil, muji, muji aroma diffuser, muji essential oil, muji indonesia