The MUJI atré Ebisu store opened on the fourth floor of the atré Ebisu main building in 1997 and had been visited by many customers for 18 years.
It has now moved and reopened on the fifth and sixth floors of the atré Ebisu west building on Friday, April 15, 2016.
The store offers a space that meets the potential needs of women by expanding the lineup of ladies clothes, carrying children's clothing and maternity wear items that were unavailable before, and introducing the first makeup counter in the Kanto region.
MUJI BOOKS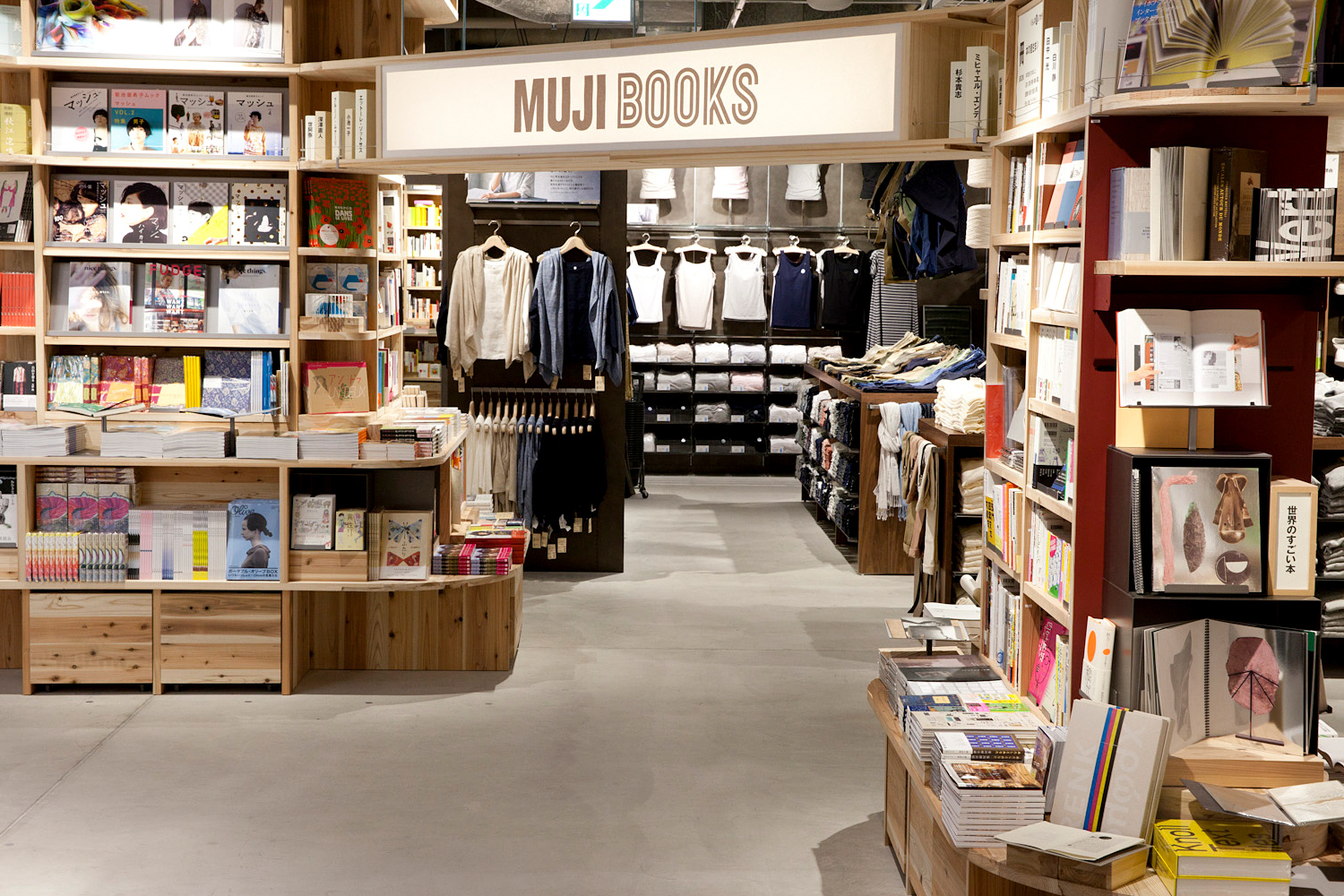 It is the third store in Japan, following Canal City Hakata and Yurakucho stores, with "MUJI BOOKS," a space of books selected by Editorial Engineering Laboratory, which provides "knowledge technology," under the supervision of Seigo Matsuoka. About 12,000 books are placed on bookshelves designed by structural engineering firm Atelier One, which looks as if a dragon is moving through the store.
Grand opening photo exhibition
I am MUJI.
"I am MUJI." is a photo exhibition to express those who create their own preferences and styles no matter what they are labelled.
We asked New York-based photographer JIMA to take black-and-white pictures of "I am MUJI." kind of people found in the city.They do not wear MUJI clothes because they were photographed as they are.
Delivering the message "we want our clothes to be worn by such people," this exhibition is scheduled to be held in the remodelled atré Ebisu store and the Milano flagship store MUJI CORSO BUENOS AIRES around the same time. Then, it will tour around international flagship stores, such as New York and Ikebukuro Seibu. We will continue to find and show "I am MUJI." people in the world.
Profile of JIMA
Born in Shizuoka, Japan. Moved to the United States in 1998. He is working as a still photographer for movies, including The Place Beyond The Pines, Birdman, and St. Vincent, as well as an image photographer for Engineered Garments and Arc'teryx Veilance and a fashion photographer for magazines. NEPENTHES AMERICA released his photo book LOITER in 2013 and has continued it as a series. His ninth and latest one is "I like this city"
MUJI atré Ebisu