Experience a new way to shop with the MUJI passport app - your passport to a good life.

"MUJI passport" is a free smartphone application designed to collect miles, use shopping coupons, and access information about MUJI anytime and anywhere. It provides news and store information to enable a more convenient shopping experience.
Features of MUJI passport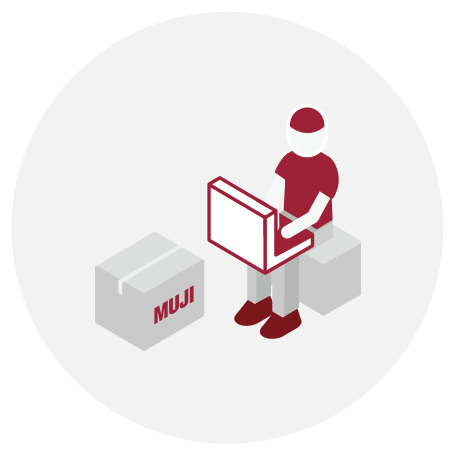 How to use MUJI passport
Tap "Member ID" (lower right corner of the screen) for below references:
① News from MUJI.
② Redirect to MUJI product catalogue page in a browser.
③ List of your favourite articles (articles from store will only be shown when you follow the store).
④ Present this page with the barcode when you checkout at the cashier in-store.
⑤ Available coupons (thumbnail will not appear if there is no available coupon).
⑥ Current MUJI Mile accumulated.
⑦ Access main menu for other functions of the app including store locator, settings, user profile, mile records, notifications.
⑧ FAQ and MUJI passport usage information.
Remember to link your social account
Your linked social account will be required for account restoration if you reinstall MUJI passport application due to lost or change of device. Please tap "Linked Accounts" under the drop-down menu to link your social account.