MUJI FURNITURE FOR NARITA AIRPORT Terminal3
The new Terminal 3 at Narita Airport has just opened.
To create a gateway between Japan and overseas in which guests can easily relax, Muji Furniture has set up 400 sofa benches in the gate lounges and natural oak tables and chairs in the food court — which is the biggest airport food court in Japan.
Furniture created from our test at Narita Airport - the sofa bench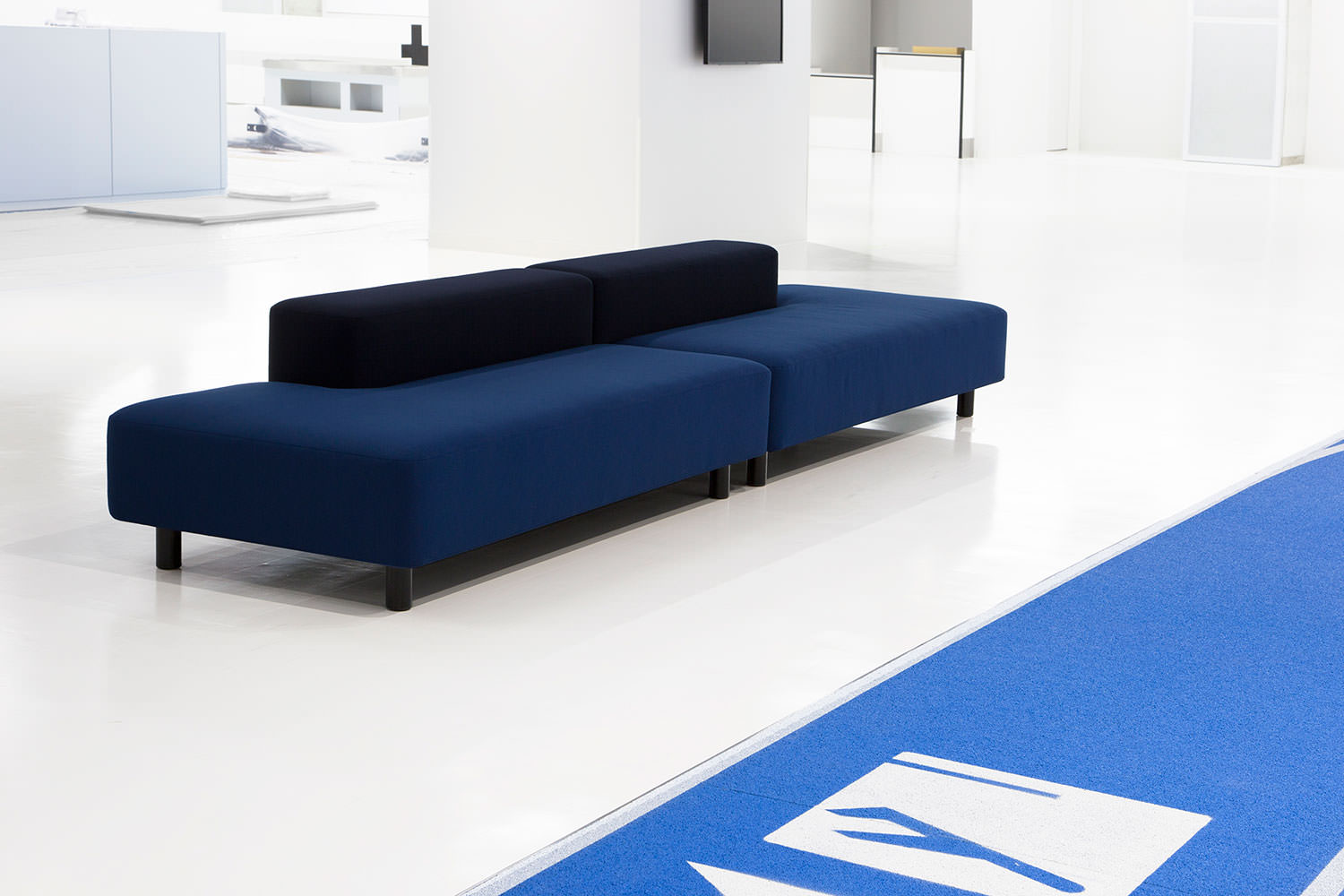 When we create products at Muji Furniture, we examine how the product will actually be used to seek out issues that must be solved. With this experiment, we examined how the furniture we set up in the airport was actually used. Above all, we prioritized efficiency in utilizing designs that take into account the unconscious actions people take during breaks in travel. With a sofa bench, it can be expected that people will not only sit comfortably but also lie down during times of inactivity. Therefore, we eliminated the arm rests and made sure the seat was wide enough. We also made sure the entire bench was properly cushioned to provide adequate comfort.
---
Natural Oak Series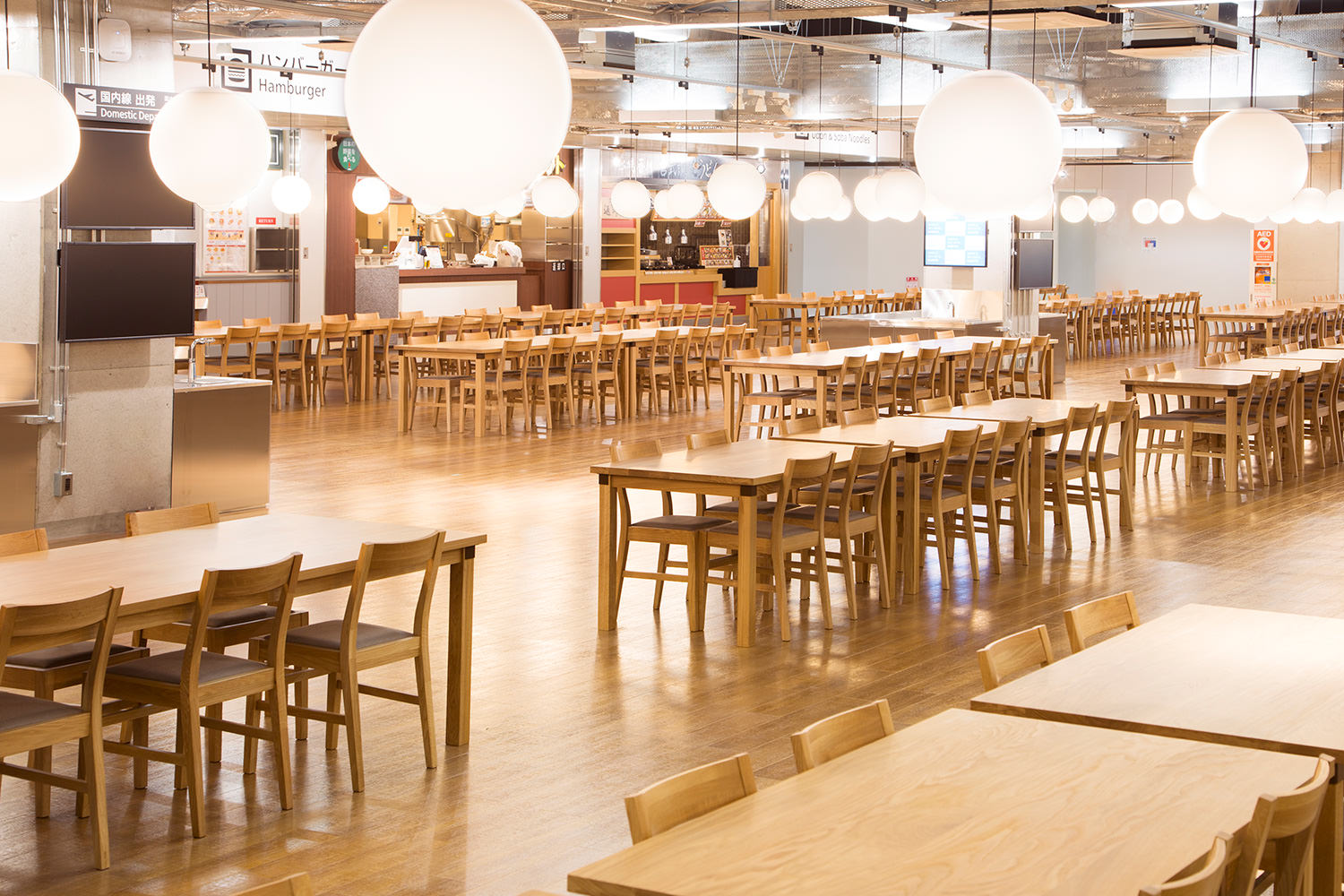 Natural wood products change to an amber color over time and gain a deeper flavor and warmth the more they are used. Muji uses only North American wood from areas in which the rate of newly grown trees exceeds that of felled trees. Each of our products has its own unique texture and color. We carefully select the materials we use and the designs of our products to create simple, long lasting furniture.