[Open MUJI] Japanese Textiles: Profession & Processes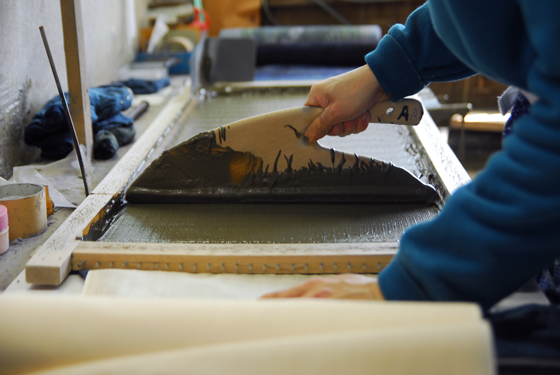 Japanese Textiles
: Profession & Processes
6 April — 6 May 2018
Opening Hours | 10:00 — 22:00
Venue | Open MUJI, MUJI Plaza Singapura (Free Entry)
Textiles are an essential part of our everyday living. In Japan, textile making dates back to the Jomon Era (around 14,000BC) and different weaving, dyeing and motif patterns have since then been developed by individual craftspeople. As a result, textile cultures that are geographically unique have blossomed all over the country. In the past, materials have all been sourced naturally whereas modern day technologies brought about a plethora of synthetic fibers for a wider array of applications and ways of expression. Japanese textiles have always attracted worldwide attention for its artistic interpretations, though in reality the profession faces obstacles such as international price competition and difficulties in finding successors. 
The Japanese textiles that surround us daily are at the same time, part of our cultural heritage. However, places of production, types, characteristics, techniques as well as wisdom hidden behind these textiles remain relatively unknown. In this exhibition, we will unveil the story of each type of textiles to help you understand the origin of their charm.
MUJI would like to establish links between textile producers and users by providing a cue for everyone to start thinking about the future of craftsmanship, and how we can engage with textiles as part of our lifestyles. Take a glimpse at the tools that craftspeople use for making these textiles, and begin to understand the essence of Japanese craftsmanship.
---
In celebration of MUJI Singapore's 15th anniversary, renowned Japanese textile designer Reiko Sudo will be presenting a special talk on textiles, design and sustainability this April. 
Join us for an afternoon spent exploring how in recent years, thinking more about textiles in relation to the environment has changed the way Reiko Sudo designs and creates textiles. Following Reiko Sudo's talk on how waste materials have been central to her creative and educational efforts, a talk panel discussion will be held with Mieko Nagasawa (General Manager, Apparel Division/Planning & Design Creation Office, Ryohin Keikaku Co., Ltd.), alongside local designers Elita Ong and Tiffany Loy whom will be adding to the dialogue by discussing creative reuse in the context of their previous projects and current practices.
EVENT INFORMATION:
Date: Friday, 20 April 2018
Time: 4.00pm – 6.00pm (Registration starts 2.30pm; Door opens at 3.30pm)
Venue: SOTA Drama Theatre
Fee: $15 (A 10% discount is available for bulk purchases of 20 tickets and above. Please get in touch at events@muji.com.sg for further enquiries.)
Get your tickets via this link!