MUJI Sino-Ocean Taikoo Li Chengdu
Chengdu is a major inland metropolis that prospered as a capital city during China's Three Kingdoms Period, and today is visited by millions of tourists around the world as a base for exploring the many world heritage sites in Sichuan Province. MUJI has opened the Sino-Ocean Taikoo Li Chengdu store as its global flagship store in a shopping mall centered on the historical Daci Temple, near Chengdu's main entertainment area.
The largest overseas store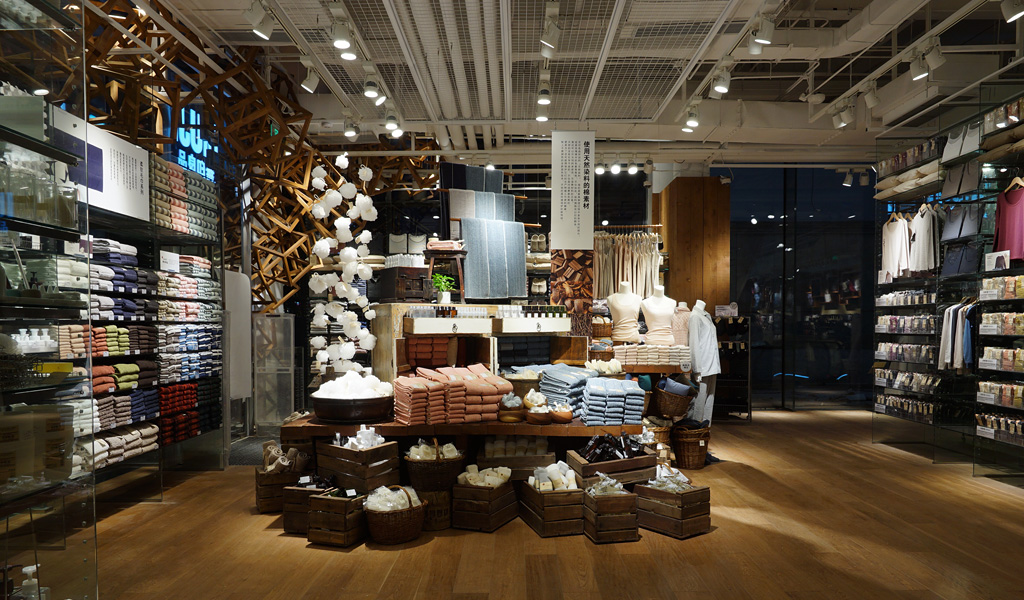 MUJI is expanding its operations overseas. As of the end of October 2014, the company operates 286 stores in 24 countries and regions outside of Japan, including 116 in China, excluding Hong Kong. The new Sino-Ocean Taikoo Li Chengdu location features the largest floor area of any overseas stores, with both a Cafe&Meal MUJI and IDEE outlet located within the 3,135 square meter space. In order to convey MUJI's concept of "feel-good life" through people, not just products and sales space, an interior designer and styling advisor who can offer advice on coordinating clothing, trained in Japan, is available to assist customers.
Cafe&Meal MUJI
Take a bite of a freshly picked tomato, whose lush sweet and sour flavor spreads out in the mouth mildly. Cafe&Meal MUJI values the flavor of this sort of "plain food." With a menu emphasizing vegetables, Cafe&Meal MUJI offers healthy and delicious food, desserts, and drinks using seasonal and carefully chosen ingredients.
IDEE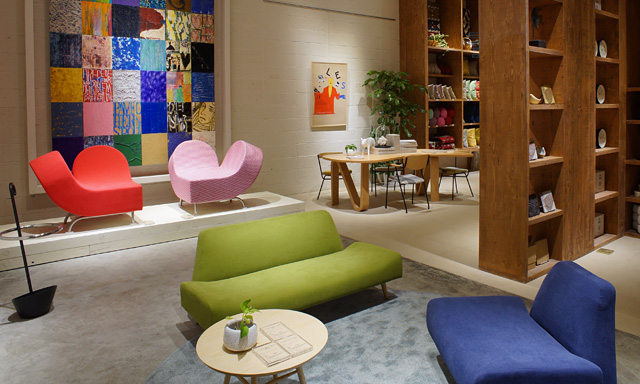 MUJI Sino-Ocean Taikoo Li Chengdu is IDEE's first overseas satellite shop, and features IDEE's symbolic designer furniture and everyday goods, art objects, and original interior ideas that cannot be found anywhere else. IDEE's daily products match well with MUJI's, presented in the fun way.
For the opening image campaign, Chengdu resident Mr./Ms. Saiko photographed MUJI and IDEE furniture in buildings and on streets in Chengdu. MUJI's "feel-good life" was materialized in Chengdu's streets.
Opening Ceremony
MUJI Sino-Ocean Taikoo Li Chengdu is scheduled to open on December 12, 2014 (Friday) at 10 A.M. The opening ceremony will be attended by MUJI advisory board members, interior designer Atsushi Sugimoto, product designer Naoto Fukasawa, and graphic designer Kenya Hara.
Time and Date:

December 12 (Friday) 10:00〜11:00

Place:

19 Da Ci Si Lu, Jinjiang-Qu, Chengdu, Sichuan (MUJI Sino-Ocean Taikoo Li Chengdu 1F store entrance)