Case
1
A simple, pleasant life in Hong Kong
Renovating the Ho family home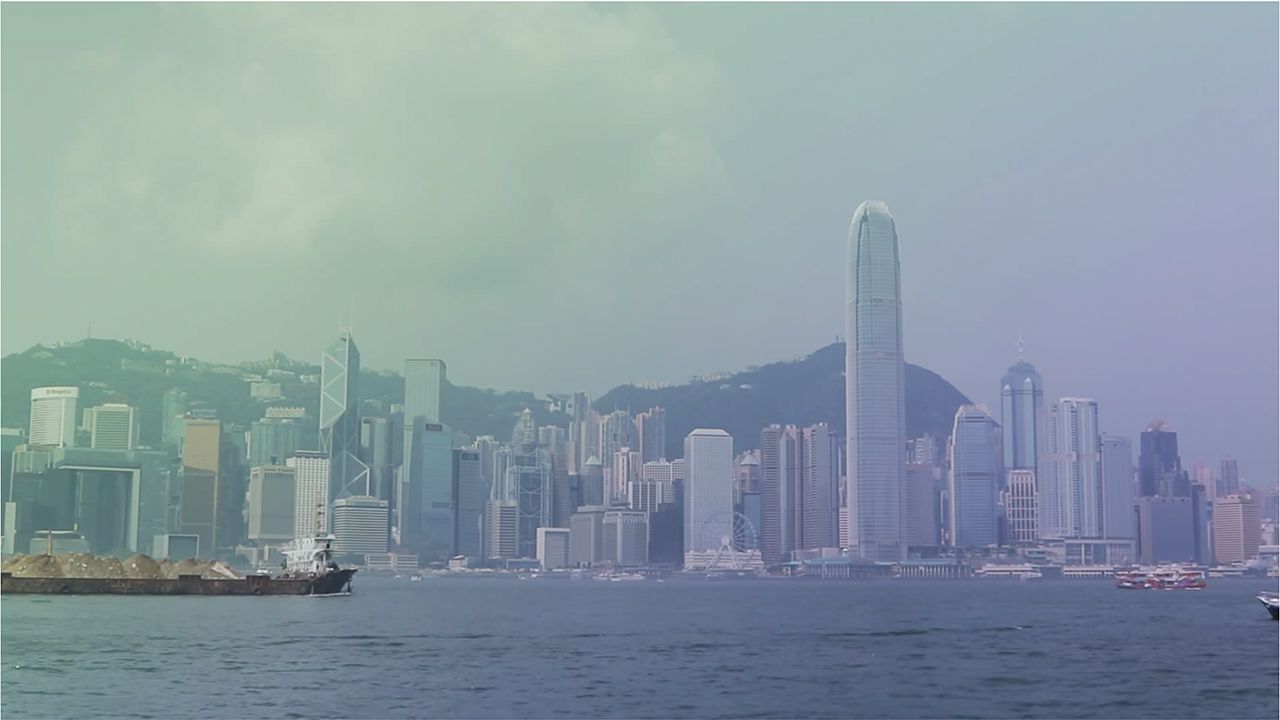 Organizing the living space clearly highlights items the family feels are exciting.
Interview with the Ho family
Mr. Ho and his wife and daughter live in a condominium incentral Hong Kong. Their home is a typical size for Hong Kong, but storage space is a problem. MUJI put Compact Life into practice to help the Ho family think about their lives and renovate their living space, which was overflowing with clothes and items for daily living.
Problems prior to renovation
Not sufficient storage space. There are so many things in the home,some of them are our son's who have moved out after marriage. Hence, our daughter likes to do shopping, there is no enough storage space in her room,so she has to put some of her things in the living room or dining room.
Before our son's room has no window. After he moved out, sometimes our daughter will sleep in her brother's room because her room is crowded.
We often have large family gathering, it was difficult to make everyone comfortable as our living room was small.
Without appropriate dining space because things (e.g. shoe boxes,handbags...etc) are stuffed on or under the table table
Renovation requests
To have furniture that can be stacked or extended
To maintain current kitchen and toilet layout
To keep the good ventilation in the home
Must have the buddhist alter which must not face the main door
Simple style of furniture is preferred
Comfort after the renovation
The home seems bigger and brighter before renovation. The stacking shelves are so convenient for our storage, it helps us to build a organized storage habit.
Changes in lifestyle after the renovation
Easier for us to get the things we want because the things are organized by categories and kept in place.
We have deeper understanding of how to keep the things to make the space comfortable.
Our friends and relatives have more comfortable activity space in our home.
Lives around the world can be changed by "arranging living spaces"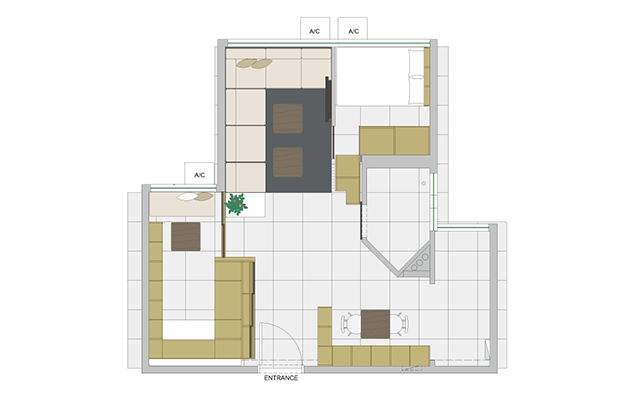 How will the problem of overflowing items at the Ho home be solved by MUJI? That was the starting point for the renovation. MUJI has versatileproducts with efficient design that can be used in any room. The concept for this renovation was shaping life using a single MUJI product. The entire home was renovated using stacking shelves*, which provide storage and serve as walls to divide the rooms.
The renovation was carried out using the steps for arranging lives into a Compact Life . First, we worked with the family to divide items into "exciting" and "unexciting" to leave only those that are truly necessary. We showed the family how to fold and put away clothes, and stored them in stacking shelves according to criteria such as how often they are used. To maintain a well-ordered life, the family promised not to acquire more items by practicing precepts such as rethinking each piece of clothing when they buy another piece of clothing.
The Ho family values gatherings of family and friends, so a unit sofa was placed in the living room to accommodate lots of people. In addition, four tables were utilized so that each family member could have their own area in the limited living space. When several people gather, the tables can be pushed together. Places to sit and relax, as well as individual spaces with tables, were created to give a spacious feel even within the limited space.
Special memorabilia that were a jumble give a very different impression when placed amid an organized living space.
Organizing the living space clearly highlights items the family feels are exciting.
That lets their personality shine and leads to a pleasant lifestyle.
*The stacking shelf measurements are different from ordinary specifications.
Before
after