[Virtual Workshop — Ended] DIY Sugar Scrubs with OY-L Natural Skincare
December 19, 2020 ( 1pm PDT/4pm EDT)
---
ABOUT THE EVENT
Give the gift of self care with a DIY Salt Scrub!
Body scrubs are a great way to keep the skin moisturized, exfoliated, and healthy during the winter months. Join this workshop to learn how to make your own, homemade salt scrubs with Andrea, the founder of OY-L Natural Skincare.
Workshop Itinerary:
Intro to OY-L and natural skincare
Benefits of exfoliating
4 different salt scrub recipes
15-minute Q&A
Workshop Materials:
Tools:
Base Ingredients:
Fine Salt

Carrier Oil (olive, sweet almond, avocado, or jojoba)

Essential Oil, optional*
Optional Ingredients:
Shea Butter or Body Butter, to thicken

Dried Flower Buds, for fragrance

Honey, for face scrub
---
EVENT DETAILS
Date: Saturday, December 19, 2020
Time: 4:00pm – 4:45pm EDT
Location: Online
Online registration is mandatory. Please click the button below to register.
---
REGISTRATION INFORMATION
This event will be hosted on Zoom.
Online registration is mandatory. Registration is done through Eventbrite. Please click the button above, or here to register.
The Zoom link will be available to participants through Eventbrite's Online Event Page. They will receive this link via their provided email as soon as they register.
The event will start at the announced time and last about 45 minutes.
We appreciate attendees taking the time to update their registration. If you cannot attend, please kindly cancel your registration from your Eventbrite account.
Please contact us via email if you have any questions.
---
ABOUT THE INSTRUCTOR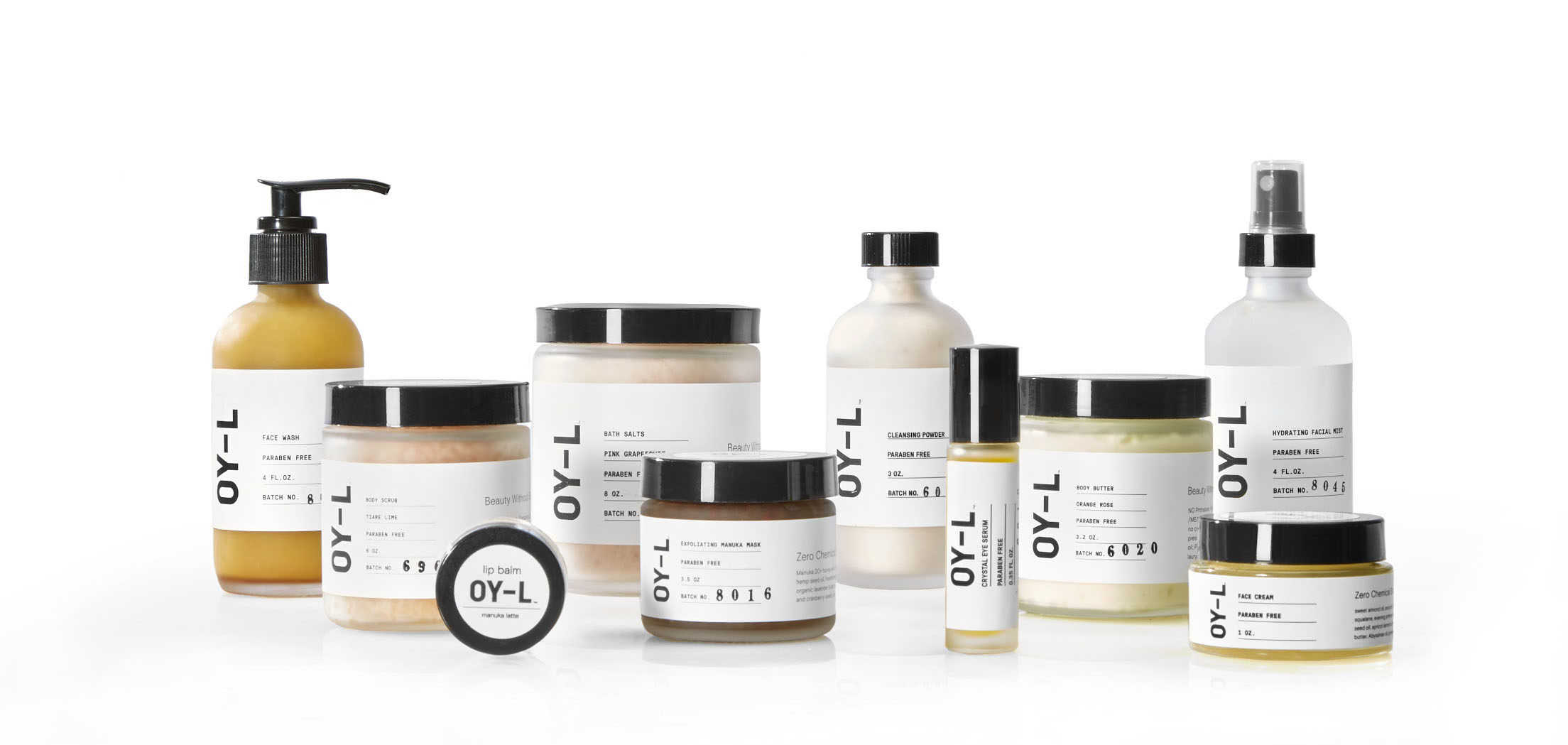 OY-L is a natural skincare and beauty brand created by Andrea Pierce-Naymon.
After her daughter experiences adverse effects from using skincare she'd been a longtime user of, Andrea began researching everything that went into her body. She quickly found that much of what she and many other people use every day contained toxic ingredients that weren't healthy for the body.
Through OY-L, Andrea is determined to find a natural solution to people's skincare and beauty needs and to provide beauty without secrets.