MUJI Fifth Avenue

Opening Nov. 20, 2015 (Fri.)
MUJI Fifth Avenue opened on Manhattan's Fifth Avenue on November 20th, 2015 (Fri.). It is MUJI's flagship store in North America and occupies the greatest area of any location there. By opening a store in the same locale where so many people come from all over the world to sightsee and shop, MUJI hopes to spread its message of "Comfortable Living" to an even greater number of consumers.
"Muji is enough" Presentation
Naoto Fukasawa, a member of MUJI's advisory board, gave the talk "MUJI is enough" in New York's Time Square on October 15th. With the phrase "MUJI is enough," he conveyed the concept embodied by MUJI's design that true luxury is when products are just the right size, made from just the right materials, and possess just the right functionality.
Opening Announcement Visual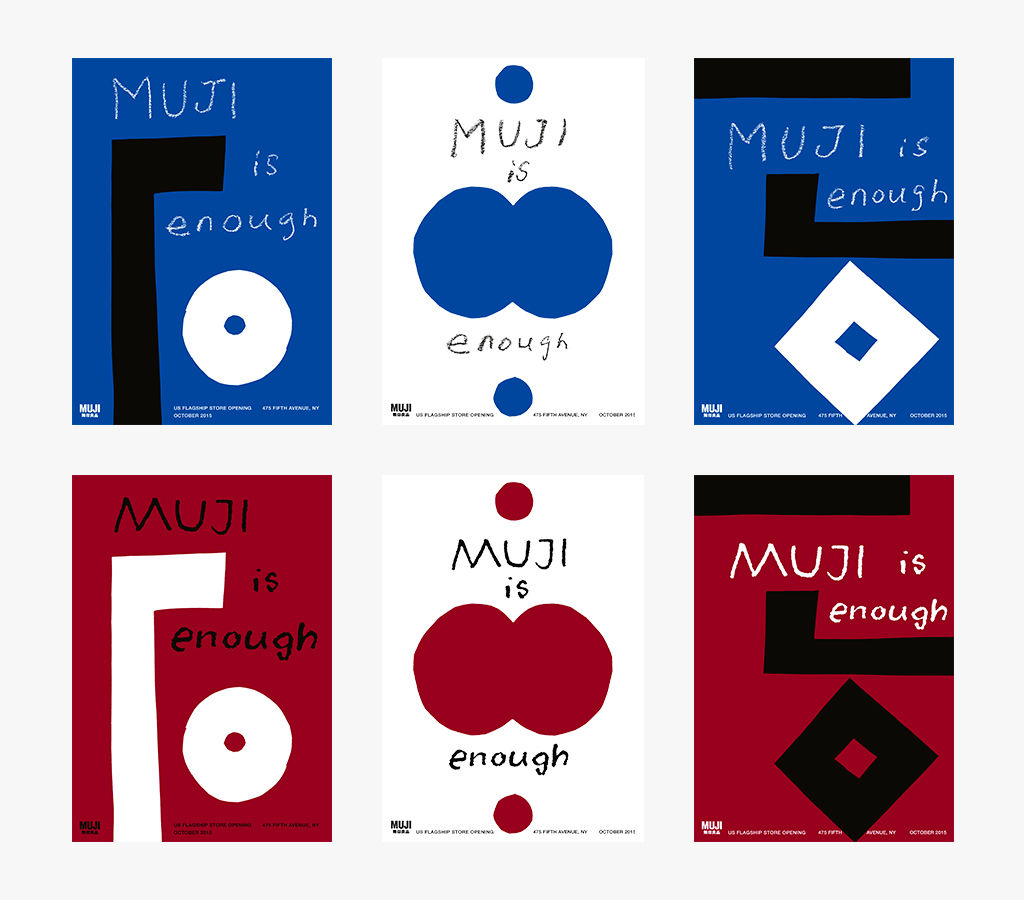 With the opening of MUJI Fifth Avenue, Yunoki Samiro, the top practitioner of the unique, traditional Japanese dying method "katazome," was asked to produce an original design for the opening announcement visual. The visual embodies the concept of "MUJI is enough."
Yunoki Samiro was born in 1922. He comes from the unique Japanese folk art movement "Mingei," which seeks to uncover the "beauty of utility" in the handmade articles that we use in our daily lives. At 92, Yunoki is still full of energy and is renowned not only in Japan but around the world.
What is MUJI?