Warm Comfort
Share the warmth with your beloved ones with MUJI basic wear. With an eye for comfort and functionality, MUJI's winter apparel is made of natural materials such as down, Merino wool and organic cotton. The simple cutting and earthly tone make it perfect for daily coordination.

Down jackets are made of Australian down with 750 Fill Power, which is light and warm. You can either wear it on its own or as an outer. Merino Wool Series gives a smooth texture and keeps you warm. Flannel Series is made of organic cotton with both faces brushed for a soft touch. Match with stoles or knit beanies to create a seasonal look.
Ladies' Light Australian Down Pocketable Collarless Vest / Blouson / Muffler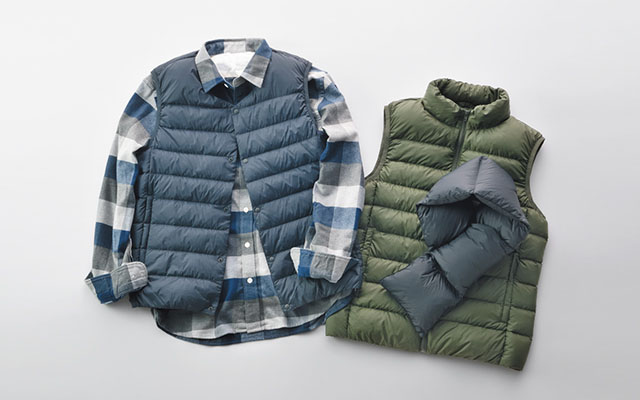 Men's Light Australian Down Pocketable Collarless Vest / Stand Collar Vest
Ladies' Yak Mix Wool Rib Stitch Mock Neck Sweater
Men's / Ladies' / Children's Organic Cotton Flannel Shirt
Children's Casquette
Children's Organic Cotton Cable Knit Beanie
Children's Corduroy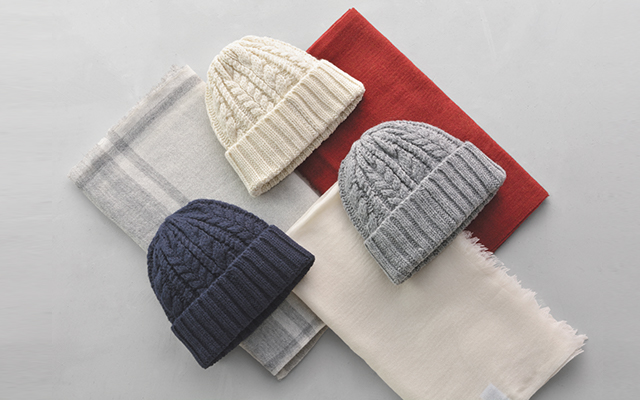 Cashmere Weave Stole
Non-Itchy on Forehead Cable Knit Beanie
Pleasant Living
Send gifts that fit the daily needs of family and friends, bringing comfort every day at home or at work. As weather gets cooler, Gray Down Light Duvet can keep them warm as they sleep. The extra comfort brought by the seamless design of Flannel Pajamas can also bring a good night's sleep. Schedules and stationeries can enhance efficiency at daily work.
Men's / Ladies' / Children's Seamless Flannel Pajamas
Men's / Ladies' / Children's Right Angle Room Socks (Pack of 2)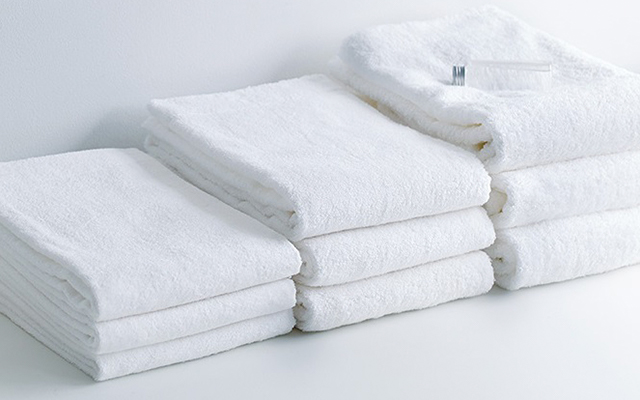 Organic Cotton Blended Thin Hand Towel
Organic Cotton Blended Medium Thick Face Towel
Organic Cotton Thick Face Towel
Wall Mounted CD Player
CD BGM
Polyester 2-way Backpack A4 Size
Delicate Care
Send your blessings to beloved ones with MUJI's Face Care Series, which uses water from caves deep in mountains of Japan, moisturizing ingredients. A range of body and water together with natural botanical ingredients and oral care items is also available, taking care of every tiny details of your life. The Herbal Care Series is infused with 8 organic plant extracts such as Lavender and Chamomile, keeping skin soft and supple and suitable for use during autumn and winter. MUJI's Essential Oil is 100% pure and extracted from plants and fruits. Use together with various Aroma Diffusers and let your beloved enjoy their favourite scent for relaxation anytime at home, at work or even going out.
Porcelain Candle Holder - S
Portable Aroma Diffuser
Essential Oil
Aroma Stone with Plate
Unglazed Stone
Interior Fragrance Oil Set
Precious Time
MUJI offers a range of party snacks and instant food that helps you to prepare gatherings at ease. The amount of flour used for making the newly launched Light Confectionery Series is reduced, bringing lower sugar content without compromising the tastiness. MUJI's Curry Series is cooked with reference to food cultures around the globe and no artificial flavouring or colouring is added. Simply heat up with hot water and enjoy the authentic flavours.
Light Confectionery Series
Delicious Xmas by Café&Meal MUJI
A range of Xmas whole cakes is available at Café&Meal MUJI, including Honwakatou & Aomori Apple Tart, Mixed Berry Cheese Cake and Strawberry Rice Flour Roll Cake. Café&Meal MUJI Xmas Catering Order is available from now until 29th December 2019, with Christmas Whole Cakes, Dessert Platter, Cold Deli, Hot Deli and other snacks available for you and your guests to enjoy.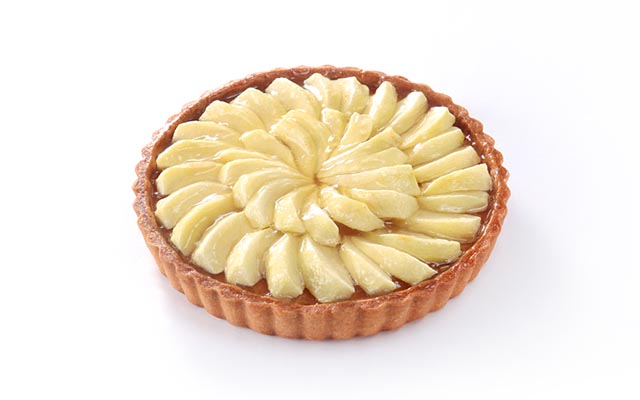 Honwakatou & Aomori Apple Tart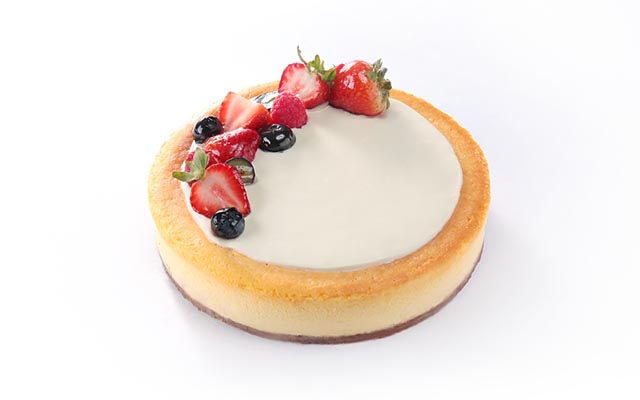 Strawberry Rice Flour Roll Cake
2020 MUJI Fortune Can
Share your blessings for the new year ahead with the traditional Japanese Fortune Can. Each Fortune Can includes 1 Japanese lucky charm, 1 Japanese lucky charm desktop calendar and a MUJI Hong Kong discount coupon. Available from mid-December at MUJI stores while stock lasts.