Daily Goods
MUJI examines products through material selection, process streamlining and packaging simplification, designing products from users' point of view and detailed observation from daily life. Over the years, MUJI has developed more than 7,000 items ranging from clothing, household goods to food, bringing comfort and convenience to people.

Stepping into the new year, we will be regularly sharing insights on daily goods across clothing, household items and food, bringing you closer to our products that are designed to incorporate into daily life.
Daily Clothing
With an eye for comfort and functionality, MUJI's basic wear garments are mainly made of natural materials such as organic cotton. These basic items with simple cutting and various knitting methods allows different coordination based on weather changes and occasions.
Seamless Double Gauze Pajamas
Made with 100% organic cotton, Seamless Double Gauze Pajamas are knitted with a circular knitting technique that eliminates seams at the sides, double gauze traps air within, making the pajamas suitable for every season. The label is printed directly on the fabric, giving you a good night's sleep all year round.
Right Angle Socks
Popular since 2010, these socks are shaped to the angle and contour of your heels, allowing the socks to stay in position as you go about your daily activities.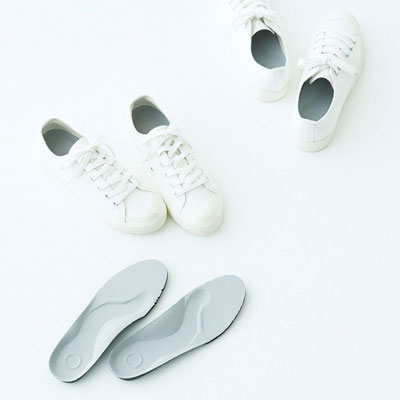 Water Repellent Sneakers
Rain or shine, you can wear it every day. The insole is designed to provide foot support according to your contours, while the cotton fabric with a water-repellent finish helps to prevent water stains. Perfect to match with daily outfit.
Daily Household Items

Organizing and cleaning is an essential part of daily life. MUJI offers storage of various materials with sizes that are packable, stackable, compatible with each other and can be utilized for practically anything, building a personalized storage system at home or even in office.
Soft PE Storage
The soft, light material and the two handles are designed for carrying around. Use them in your kitchen, bathroom or even in your refrigerator, adding flexibility to your storage system.
Cleaning Tools
A lightweight pole that can accommodate with different attachments simply by clicking them into place. ABS poles, Aluminum Stretchable Poles or Wooden poles. Choose from a lint roller, duster, brush or mop, and many more for all the housekeeping essentials you'll need all year round.
Organic Cotton Knitted Slippers
Designed with an arch support and wraps your feet for a warm and cozy feeling. Made of organic cotton used for making innerwear which gives a soft texture. Foldable to save space.
Daily Health and Beauty Items
Start the new year by building a better skincare routine. Our skincare products ranges from cleansing to moisturizing for different skin types. Choose the series targeted to your needs, rejuvenating your skin day and night.
Mild Cleansing Series
Made with natural ingredients, the Mild Face Soap helps refresh your skin in the morning while the Mild Cleansing Oil helps remove dirt and makeup in the evening without stripping the skin of its natural sebum. Cleansing wipes are also available for travel.
Booster
Made with natural water from deep caves of Japan, this booster prepares your skin for the next step in your skincare routine. It is free from fragrance, mineral oil, coloring, Paraben and alcohol. Use it with Cut Cotton to gently exfoliate your skin every day.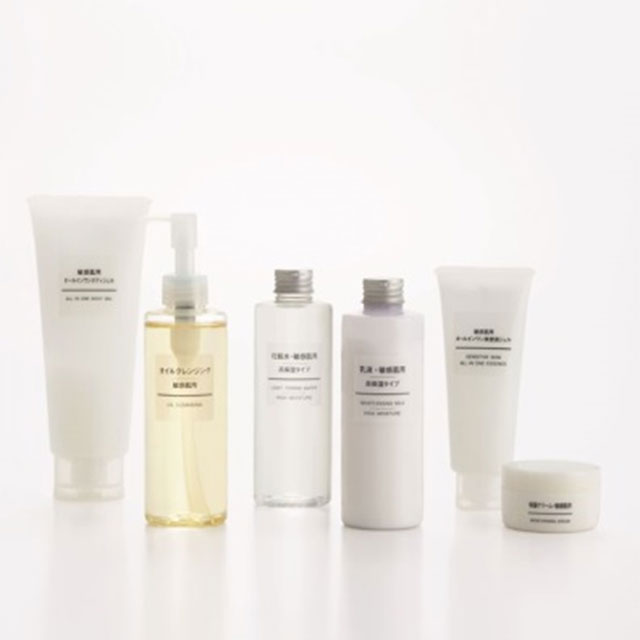 Sensitive Skin Series
Infused with natural grapefruit extract and purslane extract, this series is suitable for individuals with sensitive or delicate skin, preventing skin problems derived from dryness and everyday stress.
Daily Meal
MUJI's Instant food items are made for the busy lifestyle, heat it up for a quick and filing meal at home.
Pasta Sauce
Made with reference from family recipes around the world, you can choose from a delightful range of 14 flavours. Reheat and mix well with different serving sizes.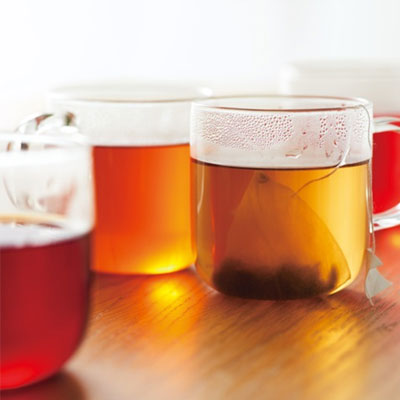 Organic Tea Bag
Made from over 20 different kinds of organic ingredients, you can always find your own favourite blend. Caffeine-free Tea Bags are also available, which is perfect for a relaxing drink before bed.
Coffee
The blend of Arabica coffee beans produced from Brazil, Columbia and Guatemala brings out a mellow and refreshing flavour. Enjoy your coffee any time at home or at work.