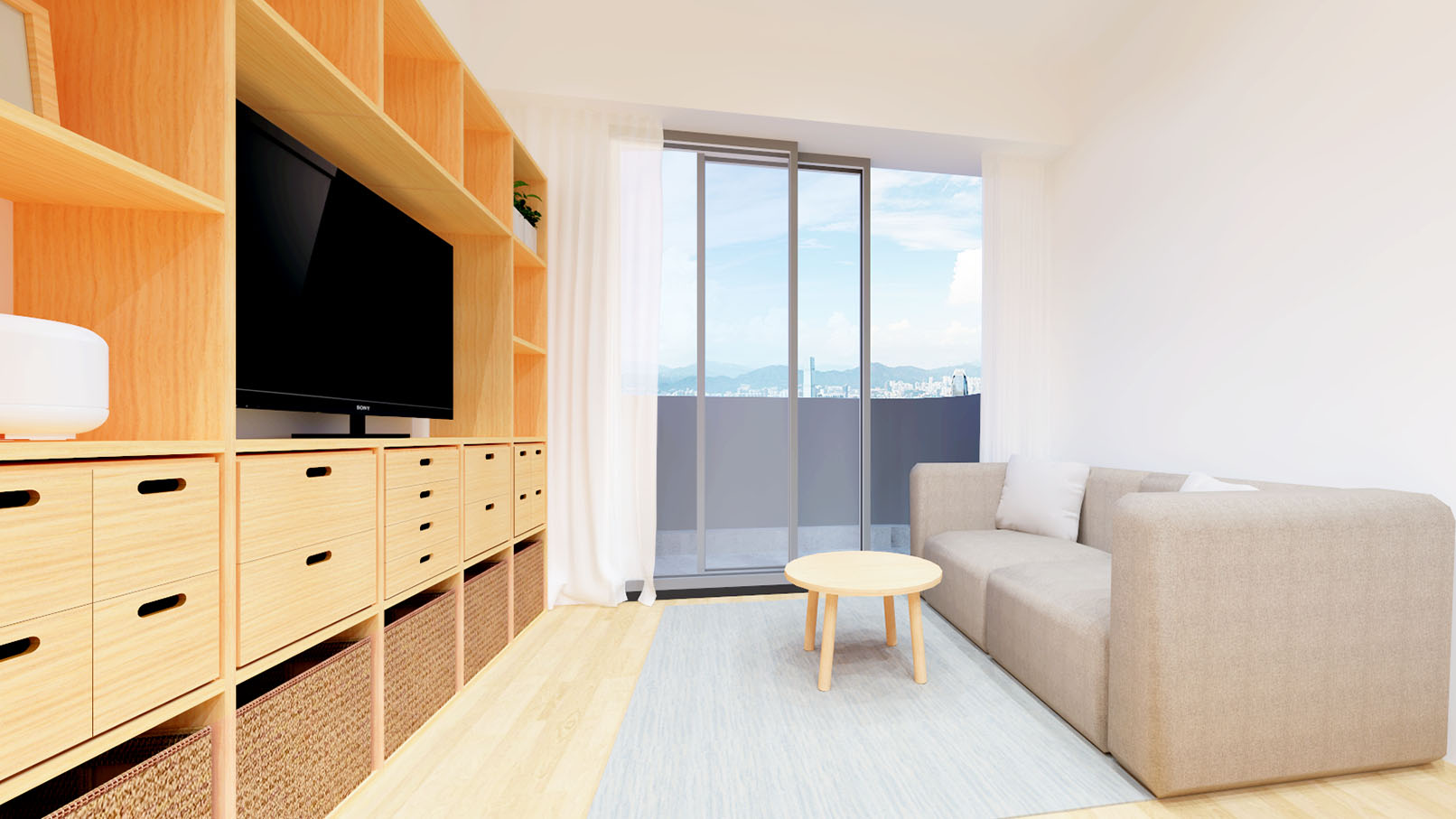 Interior Case Study - Life with Wood
Wooden furniture is sturdy and durable. Its natural texture and colour allow it to blend into different interior environment easily, and add charm to your room when time goes by. A number of light-colour oak wood furniture items are used in this flat to bring a homely, welcoming and natural ambience.
*Images of this case study are generated by 3D simulation.
Case Background
Interior Space: 1 Bedroom Unit with Study Room
Size: 345 sq. ft.
Residents: Family of 2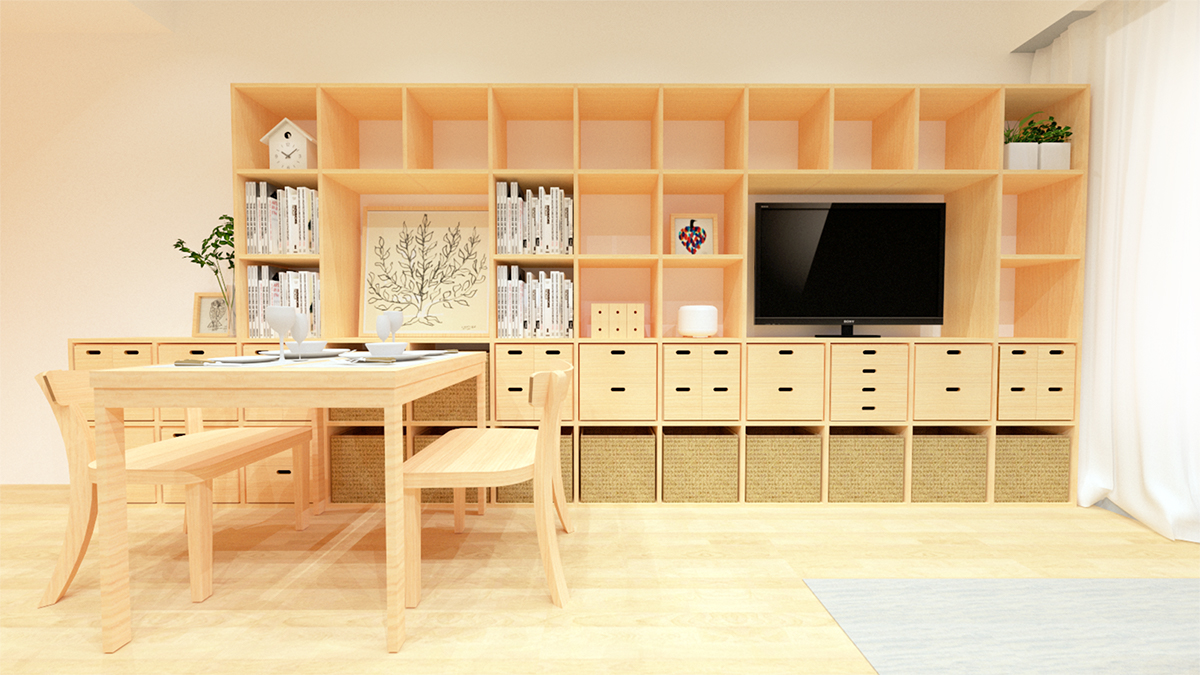 Living & Dining Room
A Wooden Stacking Shelf is set up along the largest wall of the flat. Other than creating abundant storage space, it also divides the space into standardised grids for organising objects of different shapes orderly. Instead of filling up the whole shelf, some grids can be reserved for displaying owner's favourite decorations.
Oak Wood Stacking Shelf / Oak Wood Dining Table / Oak Wood Chair / Urethane Pocket Coil Wide Armrest 2 Seats Sofa / Beech Wood Table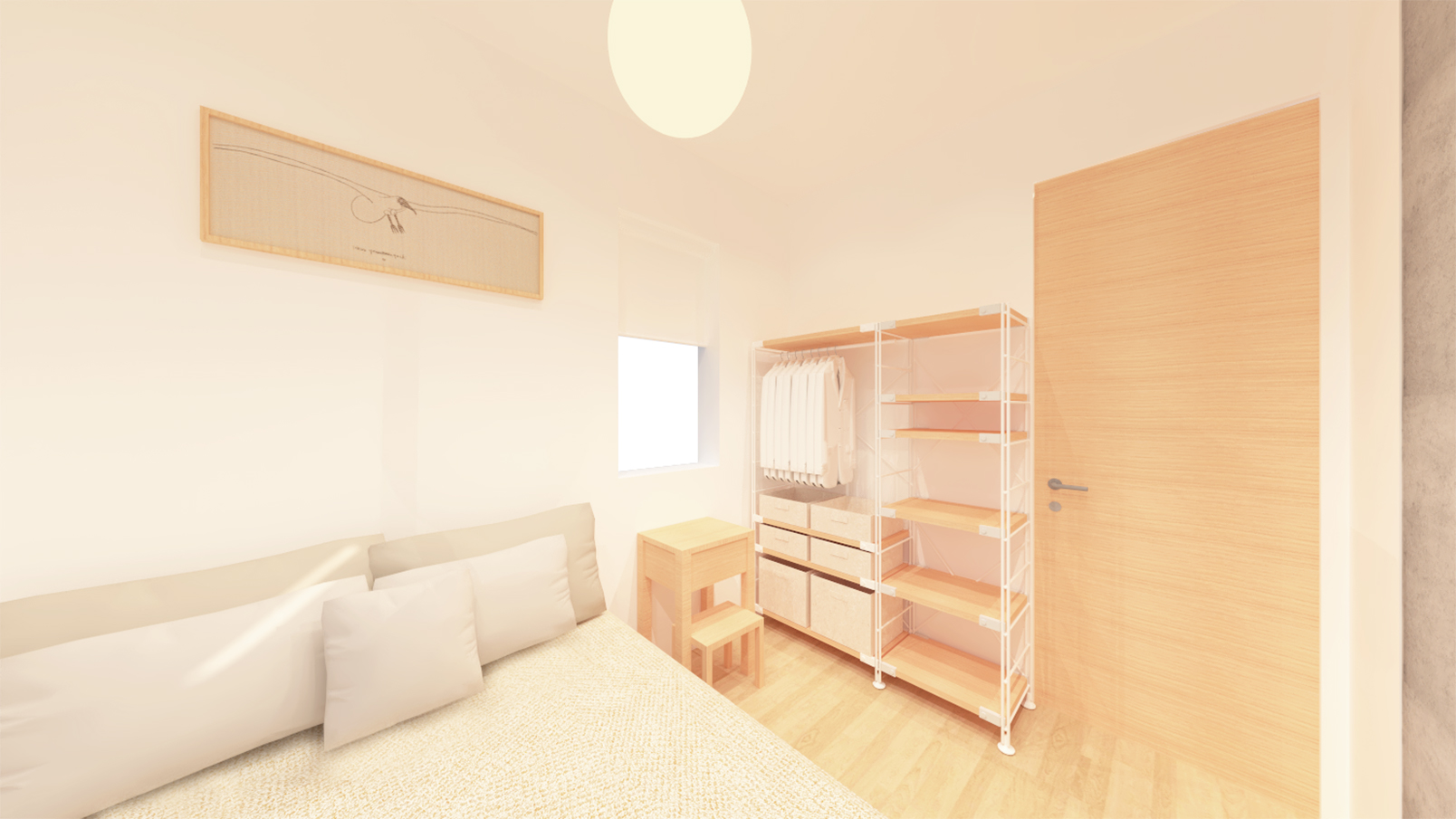 Bedroom
Like other parts of the flat, a number of oak wood furniture items are used. In addition, using light-colour bed linen items and light gray Stainless Steel Unit Shelf helps keep the room look bright and fresh.
Oak Wood Bed Frame Double / Oak Wood Dresser with Stool / Stainless Steel Unit Shelf with Oak Wood Board
Study Room
Since the area of study room is limited, using light-colour walls can make the room look more spacious. The 3-layer Wooden Stacking Shelf takes up about half of the wall's height, allowing flat owner to use the wall's upper part for decorations or installing wall furniture.
Oak Wood Desk / Oak Wood Cabinet / Oak Wood Chair / Oak Wood Stacking Shelf
Interior Advisory Service
Recommendations on MUJI Furniture and Storage Units that efficiently use your space for a neat and comfortable living environment.