[Found MUJI] BOX3
BOX3   Boxes in North America
Introducing our new launch BOX3 Series, now available at MUJI Plaza Singapura #01-10.
The vast and popolus nations of the United States of America and Canada are home to a variety of resources, industries as well as agriculture. Here, many different types of boxes have been made for transporting goods from region to region. 
North America is a region where roots can be traced back to many different cultures. Living on the same land allowed people to explore local materials and develop unique everyday items that answered to the needs of the growing communities. 
Boxes are manufactured using straightforward steps of cutting, bending and joining, which include processes of sewing, welding and clamping. Although simple to make, these rationally designed boxes are usually built to be tougher than it is required. The beauty of each product can be found in the material and its construction, not only in its appearance. 
In its widest terms, anything used to hold and transport goods was the efinition of 'boxes'; while 'simple' but 'sturdy' are the keywords to describe this collection of boxes found in North America.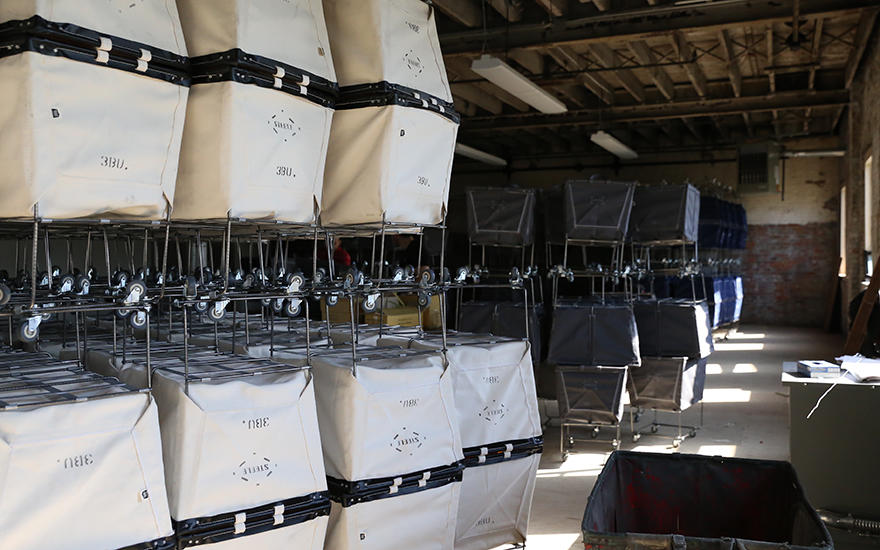 Canvas Basket
In factories, these canvas baskets function as reusable containers. made of lightweight and durable canvas that is reinforced with a steel frame, these baskets were revolutionary at a time when most factories depended on wooden and metal boxes. 
Aluminium Box
The metal lunchbox is the skilled miner's loyal companion. Customized with stickers or etched to commemorate special events, the lunchboxes of the miners tell their life stories. 
Maple Wood Basket
Stripes of maple are woven in such a way that it comfortably fits the back as lightweight pack baskets, which makes walking through forests or over ice easily. This type of basket was originally crafted from ash.
Find out more about the launch via below link!