A Comfortable
Autumn Life
Stepping into autumn, MUJI brings you a wide array of basic wear, household items, personal care and food items, catering for your daily needs on pleasant autumn days.
Autumn Basic Wear
Stay warm in the breezy days of autumn with MUJI's Basic Wear. Flannel Series has a gentle and comfortable touch and it is one of the wardrobe essentials for this season. Available in different styles, Flannel item can be worn alone or layered with other garments. Pair it with Denim or Chino bottoms made with stretchable materials for an enhanced comfort in your daily outfit, be it a young casual look or city smart look.
Flannel Wear
Made of 100% organic cotton, both faces of fabric are brushed for a soft and airy touch, bringing you warmth and comfort this season. Available in earth tone colours and various styles such as Button Down or Stand Collar Shirts, Pullover Shirt, Tunic and Pullover Dress, Flannel Series adds versatility to your daily outfits this autumn.
4-Way Stretch Denim
Made of elastic organic cotton material and being stretchable from all directions, the denim fabric stretches following each and every body movement for enhanced wearing comfort. The stretchable waistband makes it fits well with every movement. Together with the design of the 6th pocket for mobile phone and care instructions printed on the inner side of the pockets to enhance functionality and wearing comfort.

There are 3 fits including skinny, slim and straight for men's, and 4 fits including skinny, slim straight, boyfriend and wide for ladies. Simply put on a pair of denim jeans according to your body shape for a comfort daily outfit.
Organic Cotton Stretch Chino Pants
Made of elastic organic cotton material for easy movement. Together with the stretchable waistband design, the waistband fits well with every movement. Available in the earth tone colours such as beige and dark green, you can mix and match with the flannel top or other garment items to create an autumn outfit.
Autumn Home Living
A comfortable autumn life starts from bedroom. As autumn arrives, choose seasonal bed linens to regulate room temperature and humidity for a better sleeping environment. Prepare Organic Cotton Knitted Slippers for your family to bring warm and comfortable support to feet. In transition of seasons, store your summer clothes and accessories tidily with the help of PP Storage to create an organised living space for a pleasant autumn life.
Cotton Flannel Bed Linen (Launch in Late October)
Made of 100% organic cotton with brush finishing, flannel fabrics offer a warm and soft touch to bring you a good night's sleep. The series, available in plain and check patterns, offers choices of earth tone colours such as beige, grey and brown, giving a autumnal and natural sentiment to your bedroom.
Cotton Flannel Bed Linen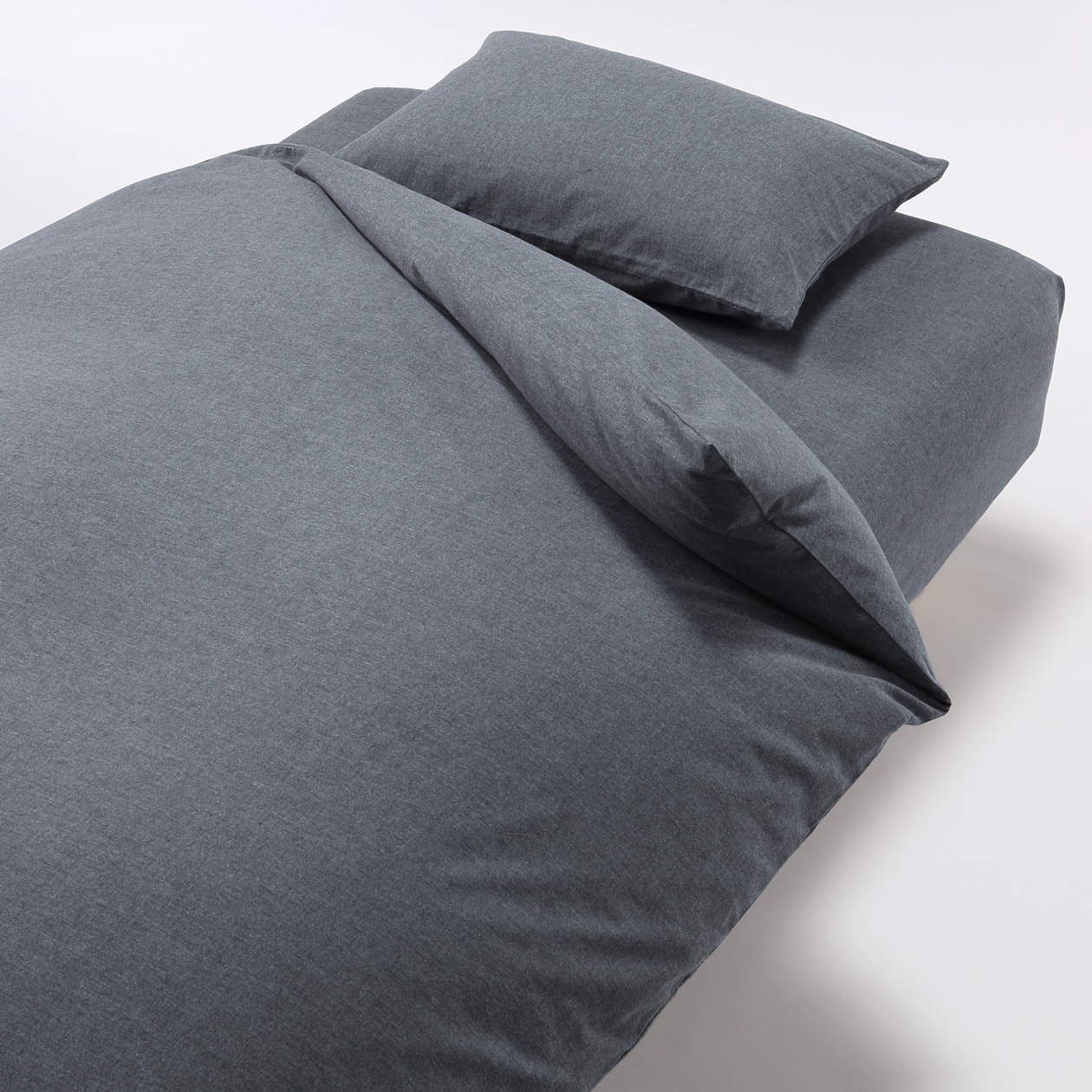 Cotton Flannel Bed Linen
Cotton Flannel Bed Linen
Cotton Flannel Bed Linen
Organic Cotton Knitted Slippers
Made from cotton material that is often used for daily wear, the slippers give a soft and comfortable touch, and keep your feet warm. They are lightweight and foldable, which are easy to store. Also available in style with cushioned insole for arch support to provide comfort for the foot's natural contours. Machine washable with the use of laundry bag.
PP Storage
When tidying up summer clothes to make room for autumn clothes, keep only those that are often worn and versatile enough for easy mix and match with other garment items, then store them in different storage boxes with corresponding labelling, and place the storage boxes on the top or bottom of your wardrobe. This can help keep your wardrobe well organised so that you can always look for the garment you want easily. Designed in standardised modular size, MUJI's PP Storage Items are made to be stackable so that you can store more and keep your belongings in an organised way. The semi-transparent PP material enables you to figure out what's inside easily, and allows the storage boxes to blend in your living space harmoniously.
Autumn Personal Care
As the weather turns cool and dry, keeping skin moisturised becomes crucial. Choose a suitable skin care series based on skin type and texture preference, and gently moisturise the skin affected by dryness and seasonal change for maintaining a healthy skin condition. When staying at home, fill in your living space with natural aroma from essential oils for relaxation, and enjoy a quality home time this autumn.
Sensitive Skin Care
Seasonal change may bring burden to our skin and lead to symptoms of skin irritation such as dehydration, redness, itching, and stinging. MUJI's Sensitive Skin Care Series uses water from caves deep in mountains of Japan in combination with natural botanical ingredients and moisturizing functional ingredients, and it is free from fragrance, coloration, mineral oil, paraben and alcohol, providing a delicate care to sensitive skin* and helps skin restore into a healthy condition.
*Allergy test (However, it is not guaranteed to be allergy free for all users)
Cut Cotton
Using the toning water with MUJI's Cut Cotton to help remove dirt and exfoliate gently for enhancing the absorption of skincare items. Meanwhile, you can also pour the toning water onto the cotton and then pat around your forehead, cheek and chin or any other areas for 3 to 5 minutes to hydrate your skin and prepare for your usual skincare routine.
Essential Oil
MUJI's Essential Oils are 100% extracted from plants and fruits carefully selected from all over the world. The gloomy and cool weather accompanied by shorter day time in autumn may make us feel tired and depressed easily. Essential oils with woody note such as Cedarwood, Japanese Cypress and Tea Tree can help lift up your mood. MUJI's Aroma Diffuser uses ultrasonic waves to vaporise water and the essential oil in the tank to produce a cool, dry, fragrant mist, allowing you to enjoy the natural aroma from the nature.
Autumn Meal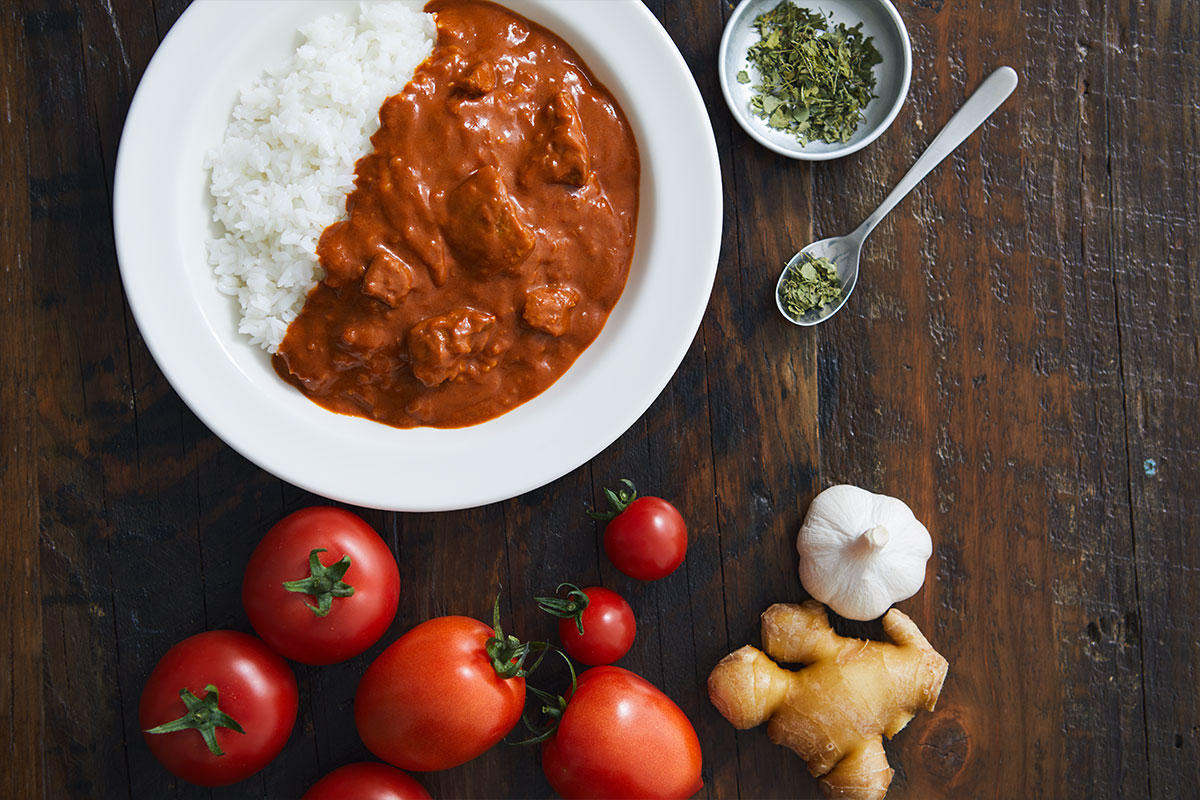 Appetite increases due to the increase in body's energy needs as temperature drops in autumn. Based on the learnings from different traditional cultures and cooking methods, MUJI brings you a wide range of delicious instant food including curry and soup for fulfilling your appetite and replenishing energy. Enjoy a cup of hot tea in breezy afternoon to delight your mood and warm up in autumn.
Curry
With reference to the daily lives and food cultures around the word, MUJI Curry Series is made with difference spices and ingredients that are uniquely combined together without added artificial flavouring and colouring to bring you authentic and original tastes. Choose from over 30 flavours for a delicious curry meal.
Instant Food
These instant food items can be served by simply adding hot water. Available in western and Japanese flavours and without any artificial flavouring and additives, they present the original taste of the ingredients. Comes in more than 20 different flavour variations.
Organic Tea Bags
Made from over 20 different kinds of organic ingredients, you can always find your own favourite blend. The triangular design of tea bags allows tea leaves to be fully immersed in the hot water, which further highlights the original flavour and smell.
---