MUJI YURKUCHO Renovation Open

The global flagship store, "MUJI YURAKUCHO," celebrated its grand re-opening on Friday, July 28th, 2017. For this re-opening, the store expanded to include a vegetable/fruit market, a first of its kind, on the 1st floor, and an actual model of a "MUJI HUT."
A vegetable/fruit market that is connected to the fields.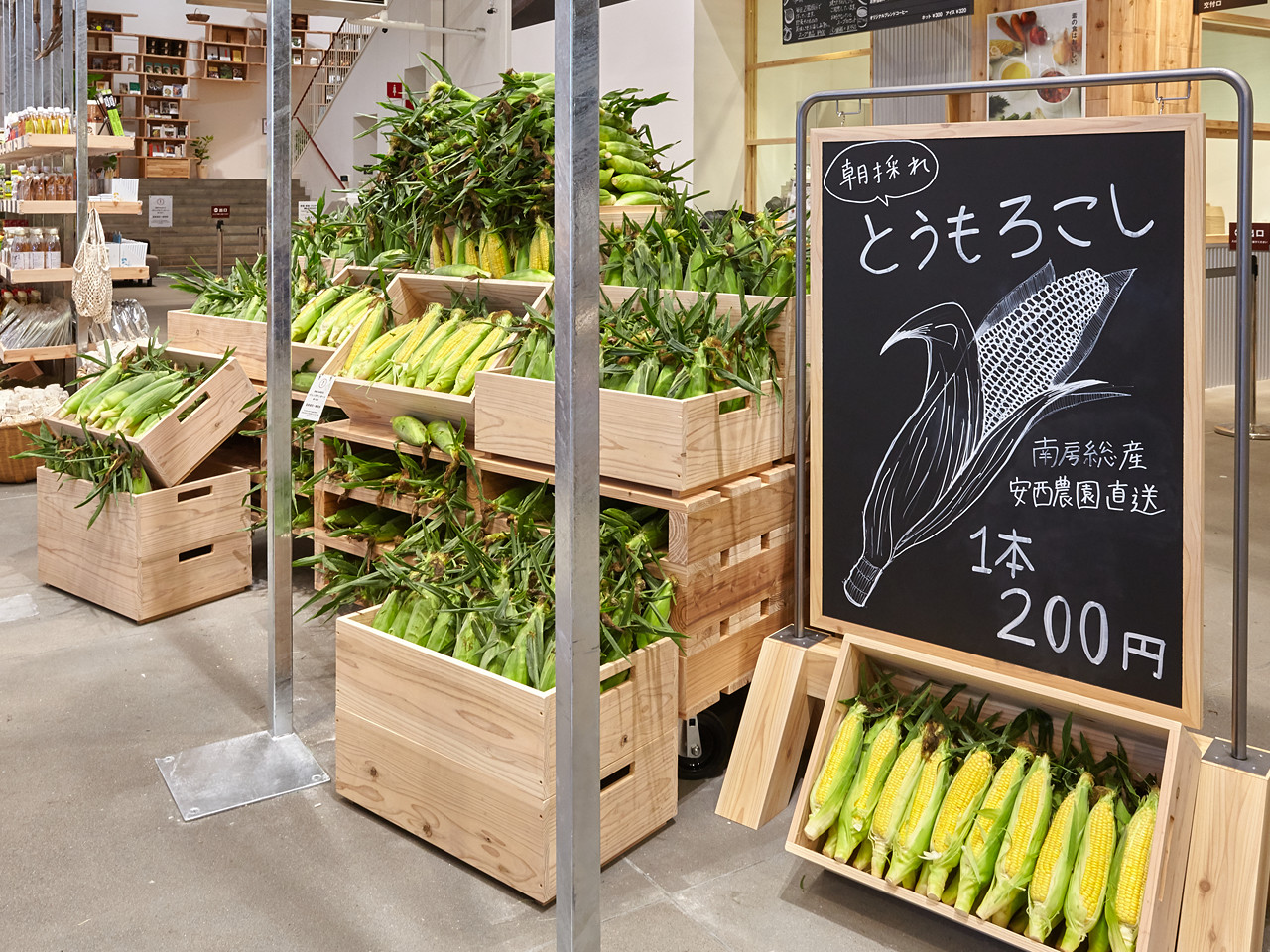 MUJI, through its products and services, aims to be a helpful store for the people all over the world. Among the basic lifestyle needs of clothing, food, and shelter, "food" is the most fundamental and indispensable aspect. Citi-dwellers, however, have become far removed from the fields, farms, and fisheries, where the food is produced, and have come to consume food simply as a commodity. Many people have no idea who produced the food, or the land or the sea that cultivated it. The goal of the vegetable/fruit market we created is to offer an opportunity for the customers to think about the producers and the places where the food came from, and review their relationship with food.
Specifically, we will be offering basic foods such as vegetables and fruits, and other groceries. Vegetables are coming directly from the producers, who either do not use chemical pesticides and fertilizers at all, or use them sparingly.* While we will not be offering a large variety, we will be offering seasonal items, and are planning to offer rare and interesting vegetables such as traditional vegetables of Tokyo. We will be offering vegetables with their inherent flavors, even if they do not meet the standards of shape and size. We plan on displaying a sign on each product, with a note from the producers and some seasonally-appropriate ways to eat them. In addition, about 300 pieces of stringently-selected grocery items will be offered, including seasonal fruits, seasonings that go well with vegetables, and snacks featuring vegetables.
* These vegetables are grown with less than 50% of the typical level of chemical pesticides used in that particular region.
Vegetable soup, breads, and coffee will be available.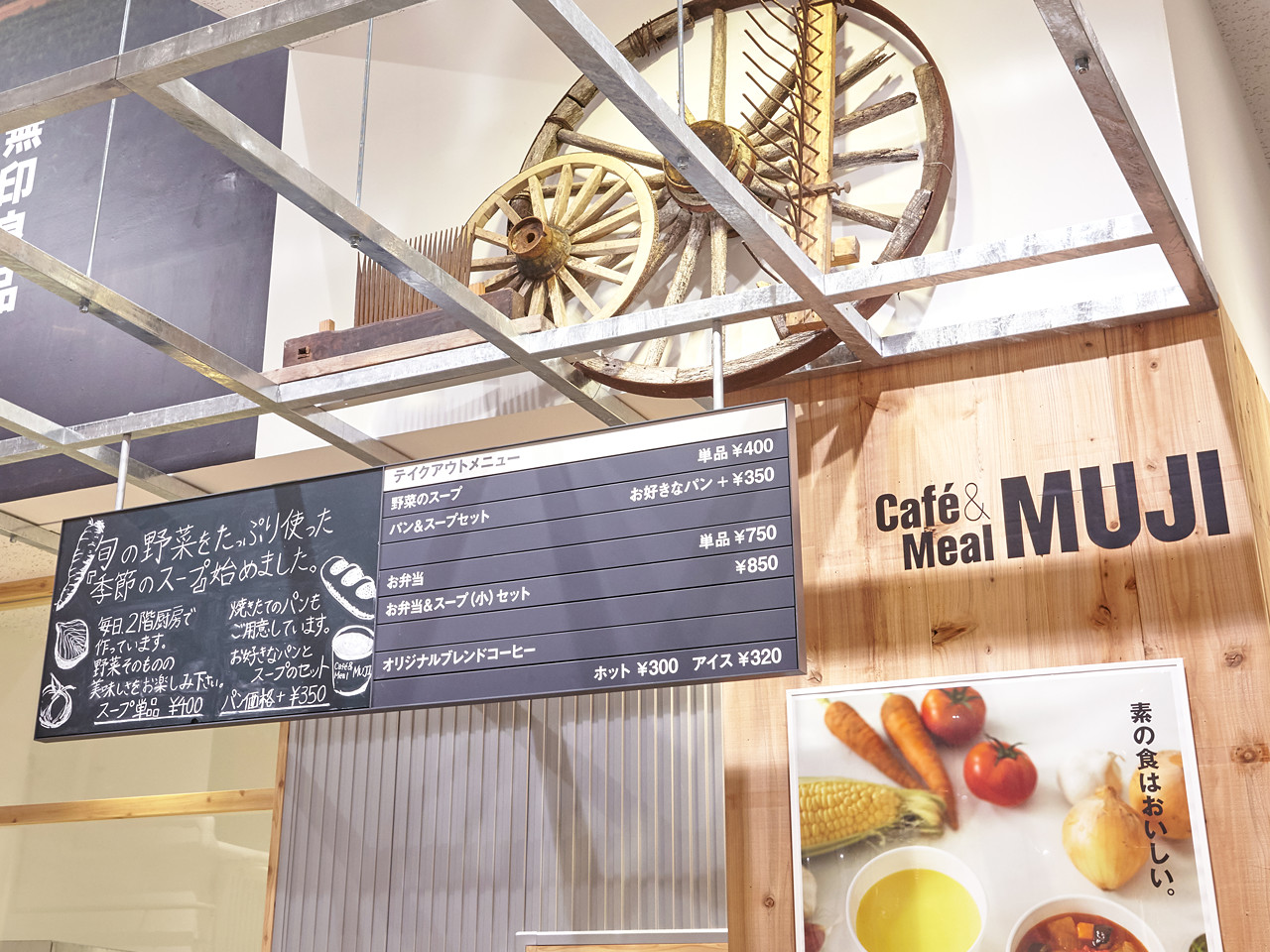 Freshly baked breads and coffee, currently offered at Café&Meal MUJI on the 2nd floor, and a homemade vegetable soup, featuring the vegetables that will be sold in the store, will be available on the 1st floor.
"MUJI HUT" on display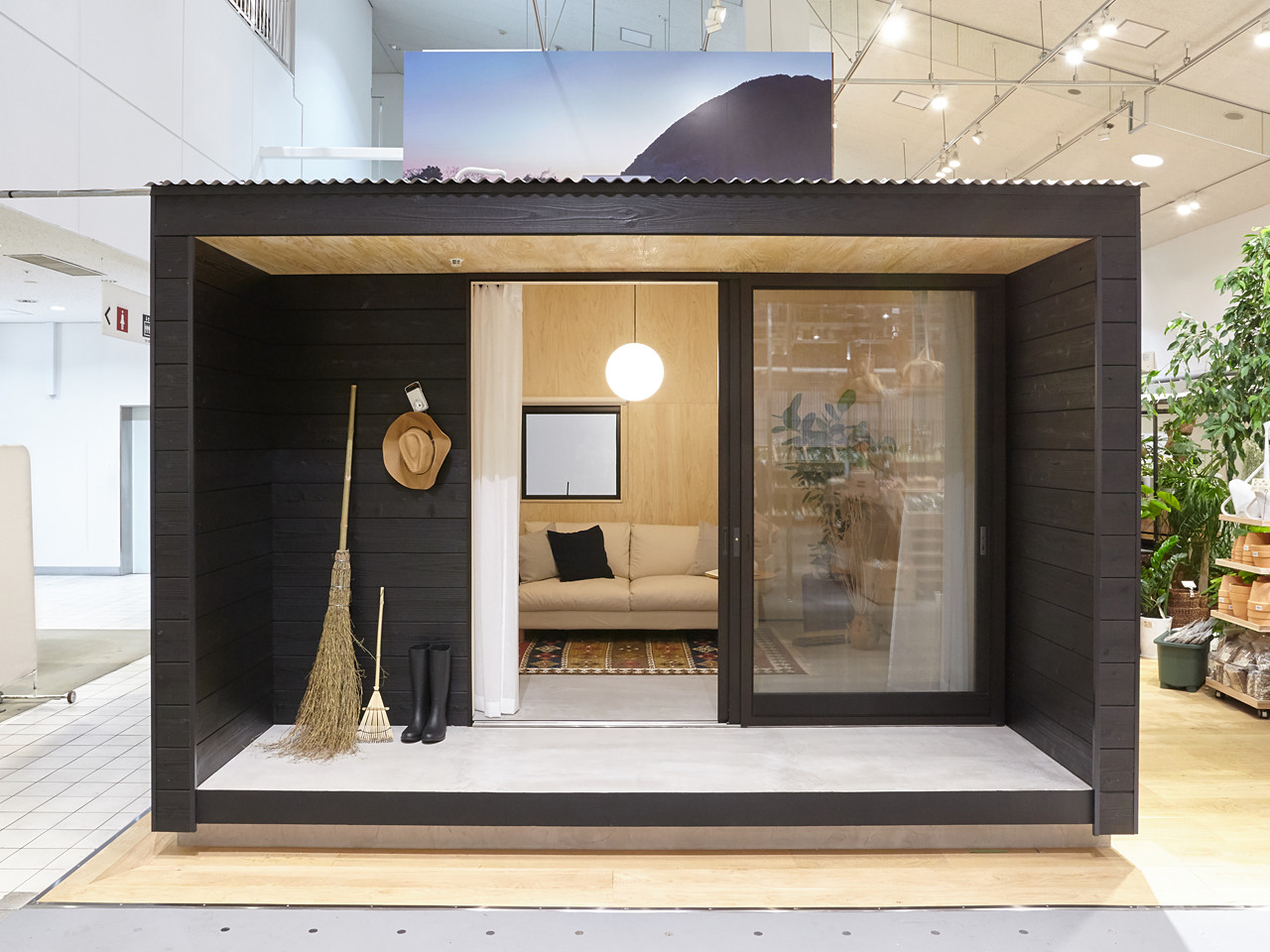 In order to offer "life with a hut" as a lifestyle choice for city-dwellers, Muji has been working to make the concept into a product.
With the grand re-opening of the expanded MUJI YURAKUCHO store, an actual "MUJI HUT" will be on display on the 1st floor for you to see and touch.
MUJI interior advisers will be present to answer all of your questions about the hut.