[StayHomeMUJI] Window Cleaning Day
Posted:
Are you cleaning at home?
I had my weekend spent cleaning. Here's sharing with you my trusty cleaning tools from MUJI. 
 

 

Squeegee

I use this everyday after showering to dry the walls of the shower room. This action leaves the shower room walls squeaky clean and takes less than 2 minutes!

 

Microfiber Cloth

This is really useful due to its good water absorption. I use it in the kitchen to wipe dishes and everywhere else. Each pack comes with 2 cloths, so you can use one and keep one as back-up!
Today, I will be using the cloths differently. Set it up with the flooring mop and telescopic pole to wipe windows!
Steps of Window Cleaning
Use the sponge side of the squeegee to remove dust.
Spray cleaning solution and use the other side of the squeegee to drain dirty water.
Finally, slightly wet the microfiber cloth and attach it to the extendable flooring mop to wipe and remove water marks on the window.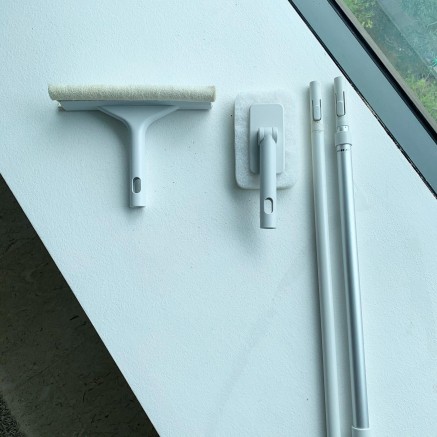 Content Contributor:
MUJI Staff (Satsuki Watanabe)
Find out more about MUJI Cleaning Tools here.
Topics: StayhomeMUJI