The frustrations of everyday urban life can be overwhelming. Get away into the nature for a healing break, and ease into a slower pace of life to enjoy precious moments reconnecting with your family, friends and significant other. Be it a night out camping, fishing, or spending an enjoyable family day at the beach, let MUJI help you make the most of your time and space with functional outdoor essentials.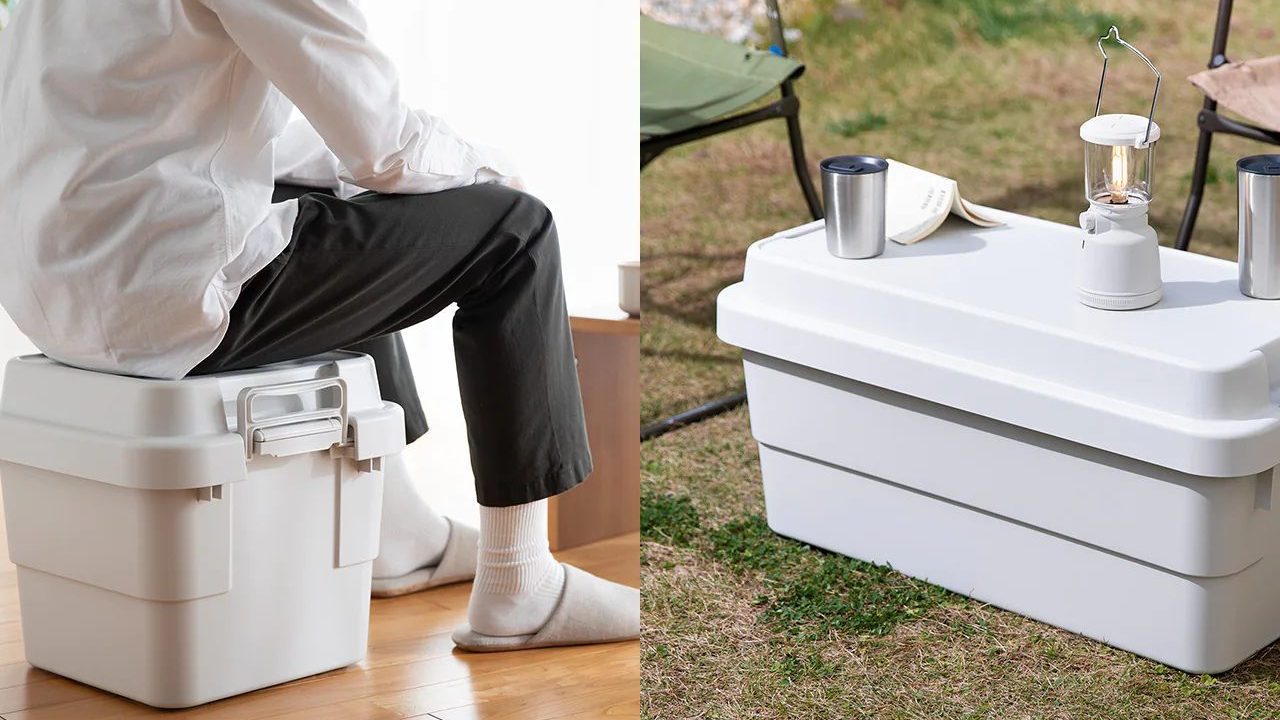 Storage is not only limited to organize, it also helps maintain a comfortable living space. Choose flexible storage that caters to different living styles. A strong polypropylene storage box works great as a functional storage solution for both indoor and outdoor settings. It is a sturdy box that allows you to sit with the lid on or use as a table. Made of durable polypropylene, it is lightweight and can be taken out to the balcony or outdoors easily with its large handles.
Picnic and Camping made easier
Cheers to gathering with friends and having a good time! Besides being a great wardrobe organizer at home, pack for a night out with storage capacity that's big enough to accommodate cushions, clothes and your camping essentials. You can further compartmentalize inside the box using other storage units such as the soft polyethylene cases. Easily turn it into a makeshift table by flipping over the box lid and adding a wooden tray.
Use it as a Table or Chair
Re-designed with a flat top making it easier to be used as a simple chair or table. It is strong and sturdy enough to take up to 100kg of weight on the lid when enclosed.
Improved Design and Added Sizes
Available in 4 different sizes (larger sizes launching mid-May) to store an assortment of items based on differing needs. The newly improved design features the lid with a raised edge that act as a stopper to prevent it from slipping and shifting out of place when stacked.
Fishing
Versatile to be used anywhere
Enjoy a relaxing break anytime, anywhere! When out fishing, create your own relaxing 'lounge' at the great outdoors by simply bringing along foldable chairs and these functional storage boxes for your fishing essentials, which can be easily doubled up as a portable side table as well.
Portable storage solution
The small storage box is compact in size and offers deep storage capacity to store an assortment of items (note that fresh produce/frozen food should not be stored directly in the box as it does not function as a cooler box). The large handles are also shaped to be easy to carry and clicks securely into place with minimal effort.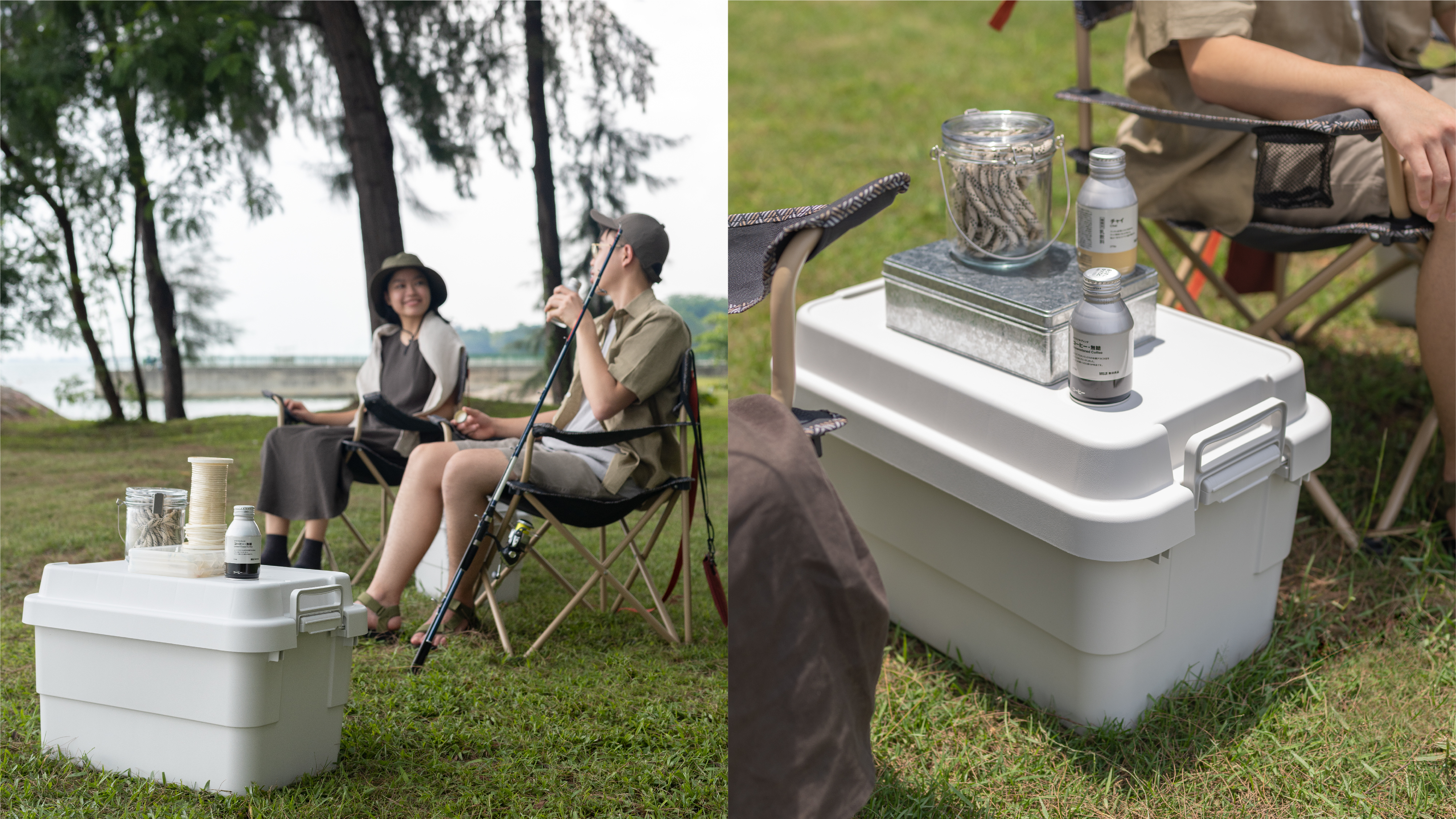 Beach Day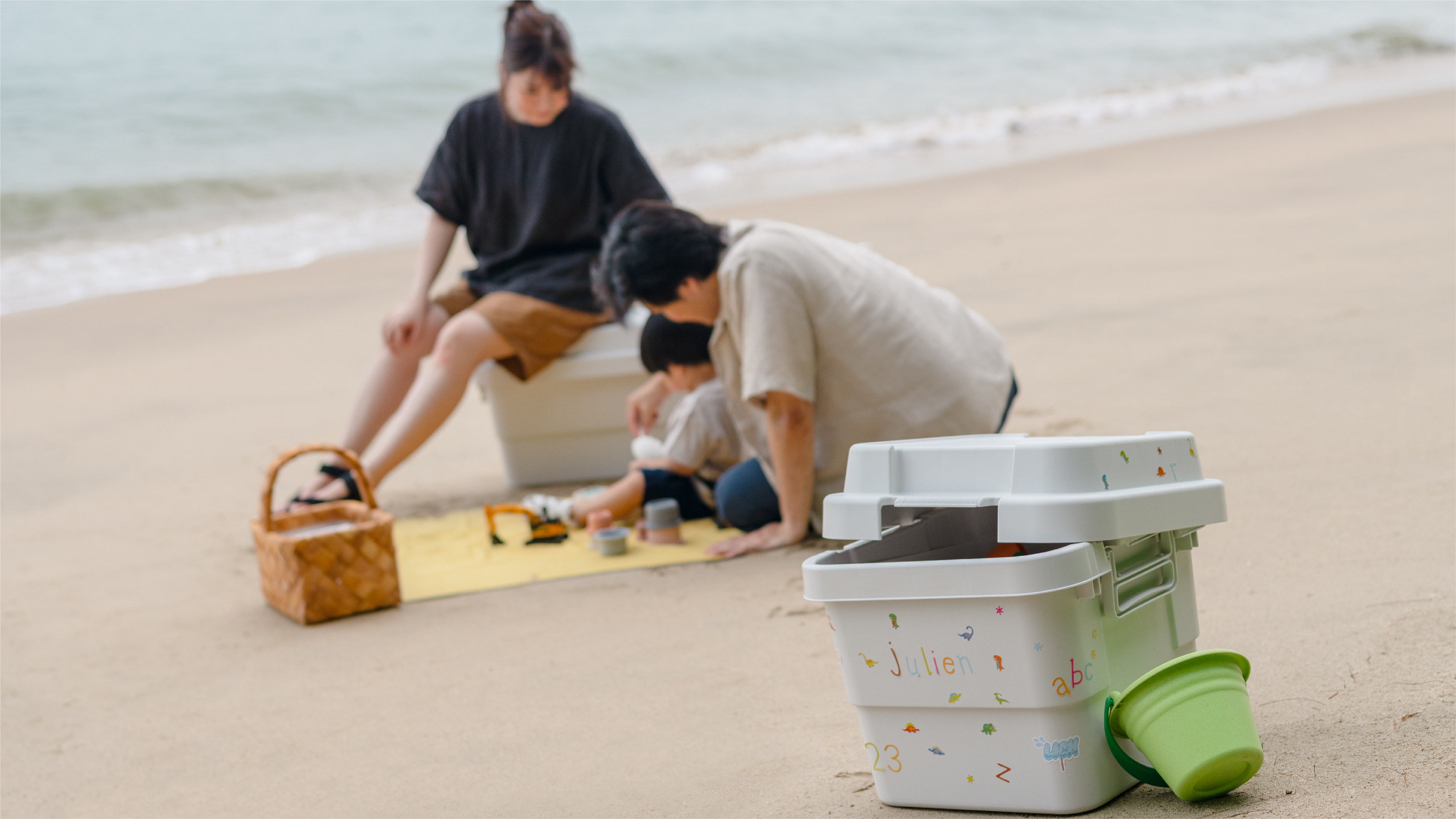 Easy to clean, right height for a child
Have a joyous family time at the beach. The robust and water-resistant polypropylene material make cleaning hassle free as dirt on the surface can be wiped clean easily with a wet cloth. Measuring at 37cm in height, they make a comfortable stool for sitting and are of a right height for a child to easily reach in for their toys. The wide opening also makes it easy to quickly chuck toys in when it's time to tidy up.
Personalize with Stickers and Labels
Let the little ones express themselves and add a splash of personality by decorating their own 'toy box' with stickers, it gives the child a sense of ownership and at the same time encourages them to get involved tidying up with a little fun!