MUJI Designs the Public Space in Shenzhen Airport
On May 9, 2019, the public space designed by MUJI in the Shenzhen BaoAn International Airport T3 terminal has been opened.
Design born to the observation of airport
MUJI designed the public space adjacent to MUJI to Go Shenzhen Airport. The whole space is divided into a rest area and a business area, as a result of the observation of actual scenes of usage. In order to make the airport a place where people could relax their body and mind, and to make the waiting time - sometimes being quite long - more pleasant, the entire area applies wood as its main material, aiming to become a comfortable space environed by the warmth of wood.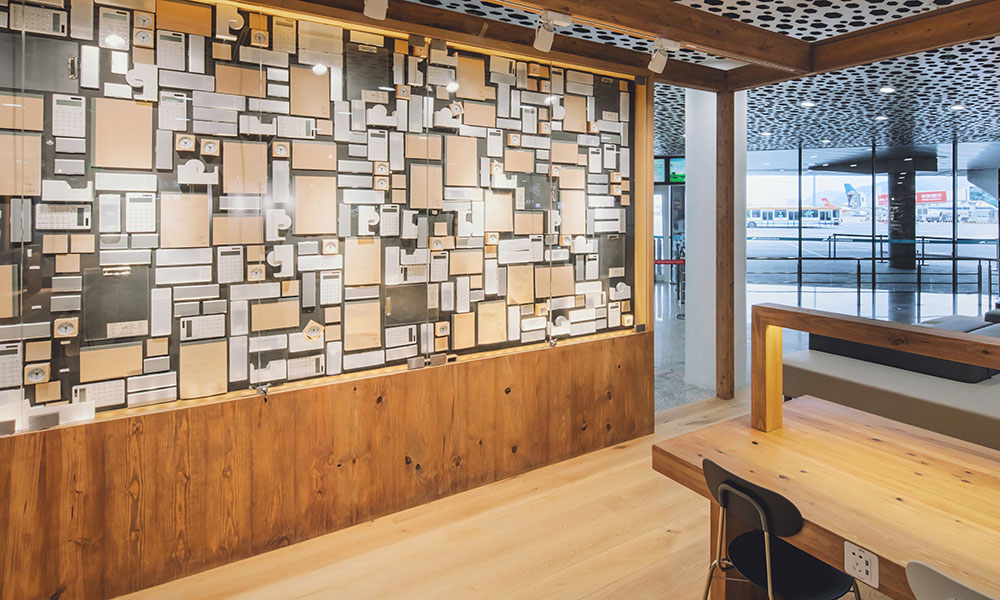 Rest Area
It is a place where customers can take a rest and communicate. Customers can make use of various types of seats such as benches, lounge seats and counter seats. The Sofa Bench has a wide sitting surface with no armrest, enabling customers to not only take a seat, but also lie down for a rest.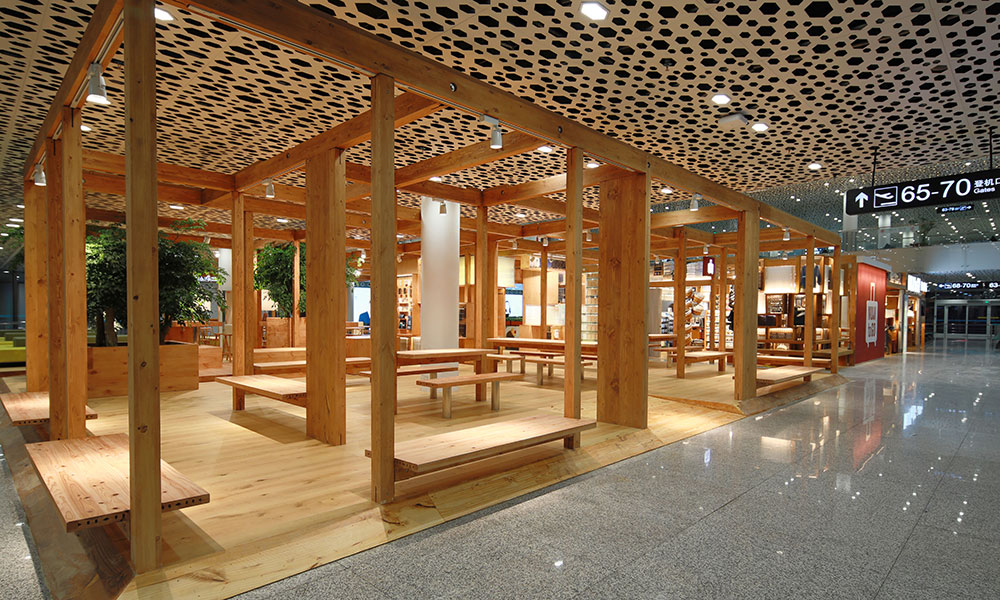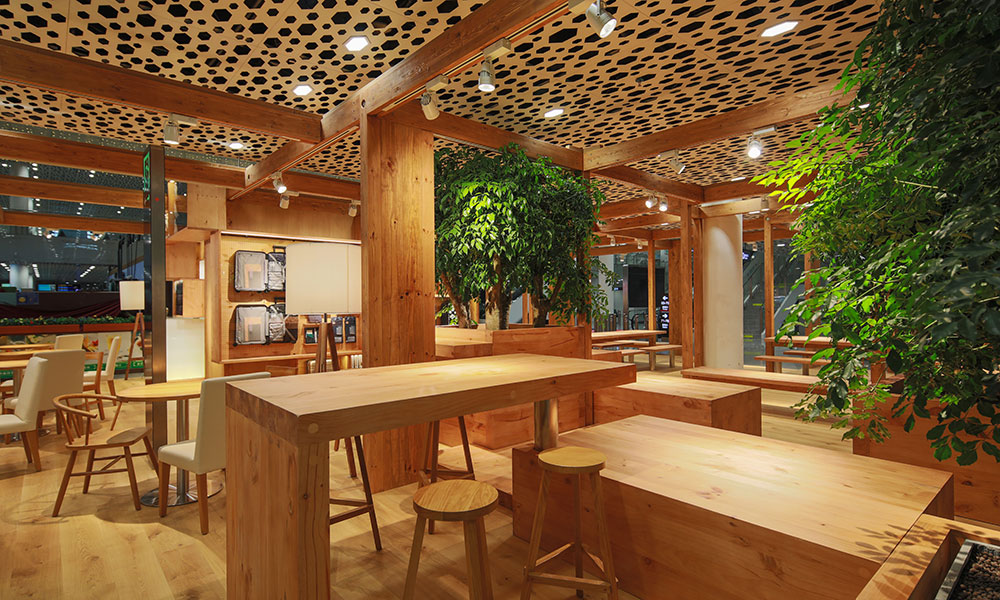 Business Area
Seats in the business area are equipped with plug sockets, allowing customers to make effective use of the waiting time in this comfortable space.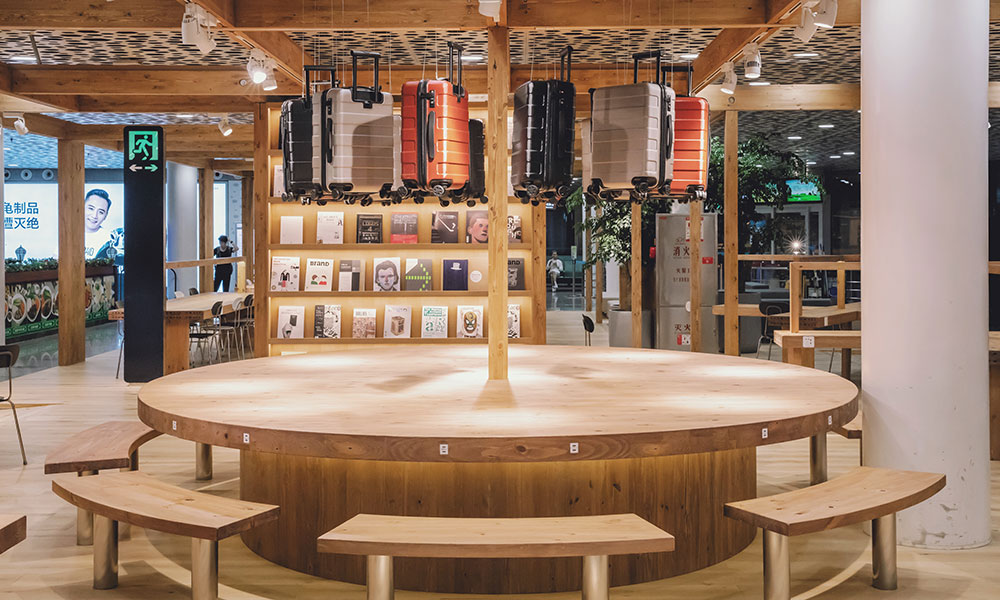 MUJI to Go
The adjacent MUJI to Go store offers products that travelers are happy to come across at the airport – stationery items with special functions, items to make trips more fun, and goods that feel like a little bit of home with you while you travel.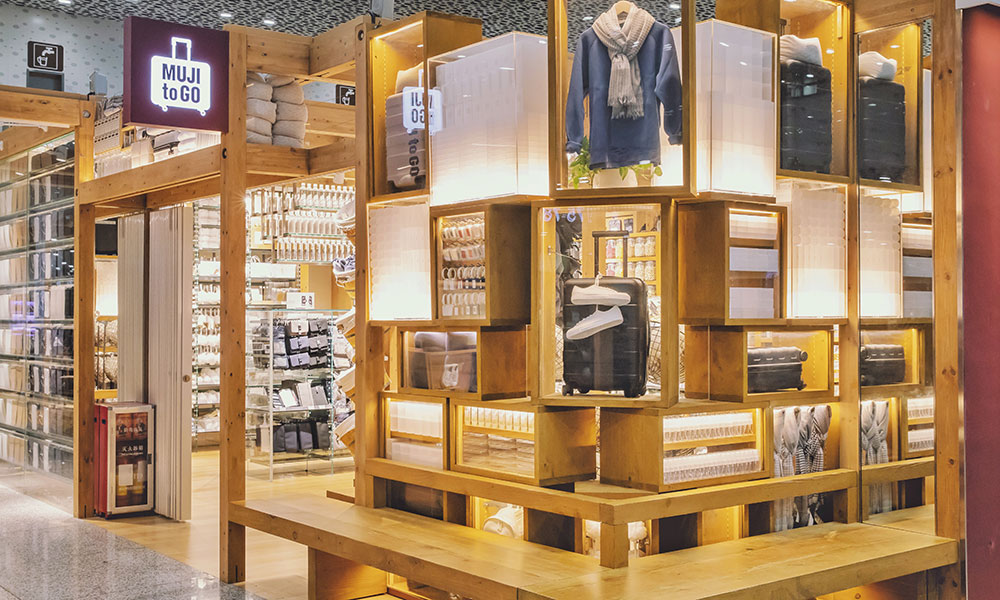 Please feel free to drop by and have a relaxing time here when you visit Shenzhen BaoAn International Airport.