Daily Goods
MUJI examines products through material selection, process streamlining and packaging simplification, designing products from users' point of view and detailed observation from daily life. Over the years, MUJI has developed more than 7,000 items ranging from clothing, household goods to food, bringing comfort and convenience to people.

Through regular sharing of insights on daily goods across apparel, household, personal care items and food, we hope to bring you closer to our products that are designed for the daily life.
Browse on Selected Daily Goods Offers
Daily Wear
With an eye for comfort and functionality, MUJI's basic wear garments are mainly made of natural materials like organic cotton. These basic items with simple cutting and different ways of knitting allows you to freely coordinate based on weather changes and occasions.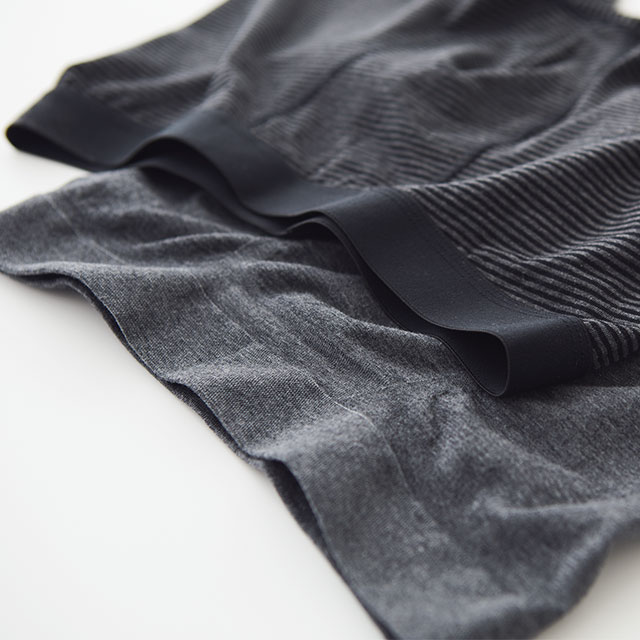 Men's / Ladies' Underpants
In light of the intimacy of our underwear, comfort would be the most important factor in our choice. MUJI's underpants are mainly made of organic cotton, making use of a circular knitting technique and seamless design at the sides and back, providing unparalleled comfort and breathability. Elastic waistband reduces discomfort.

Men's underpants are available in boxer and brief styles while Ladies' underpants are available in 4 styles such as Bikini, Midi, High-rise and Boxers.

Replacing your underwear every half a year is recommended due to natural wear and tear and colour fading.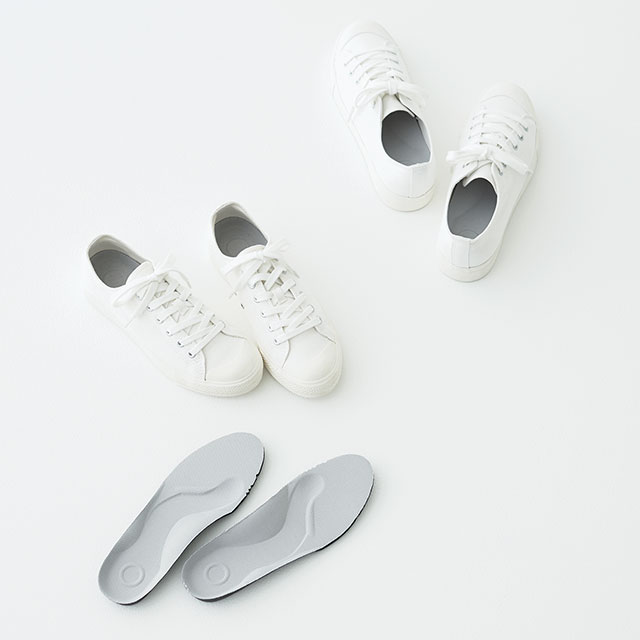 Water Repellent Sneakers
Organic Cotton Sneaker is the one of the signature items of MUJI.To enhance comfort, the insoles are designed to be shock absorbing. The shoes are designed to fit the contours of your feet, providing extra support. For example, the convex design can support the arches of the foot and relieve fatigue while walking. The concave design at the ball of big toes can help improve walking stability and helps prevent your feet from shifting forward. The convex design at the heel fits the contours of the arch, preventing the ankle from excessive supination. Horizontal stripes along the centre of gravity allows feet to bend naturally when walking. The round bump design at the heels provide multi-directional grip and increase cushioning when landing. Futhermore, The water repellent surface makes it suitable for the rainy summer.

A pair of plain white sneakers fits perfectly with everyday outfit, bringing versatility to your summer look.
Daily Household Goods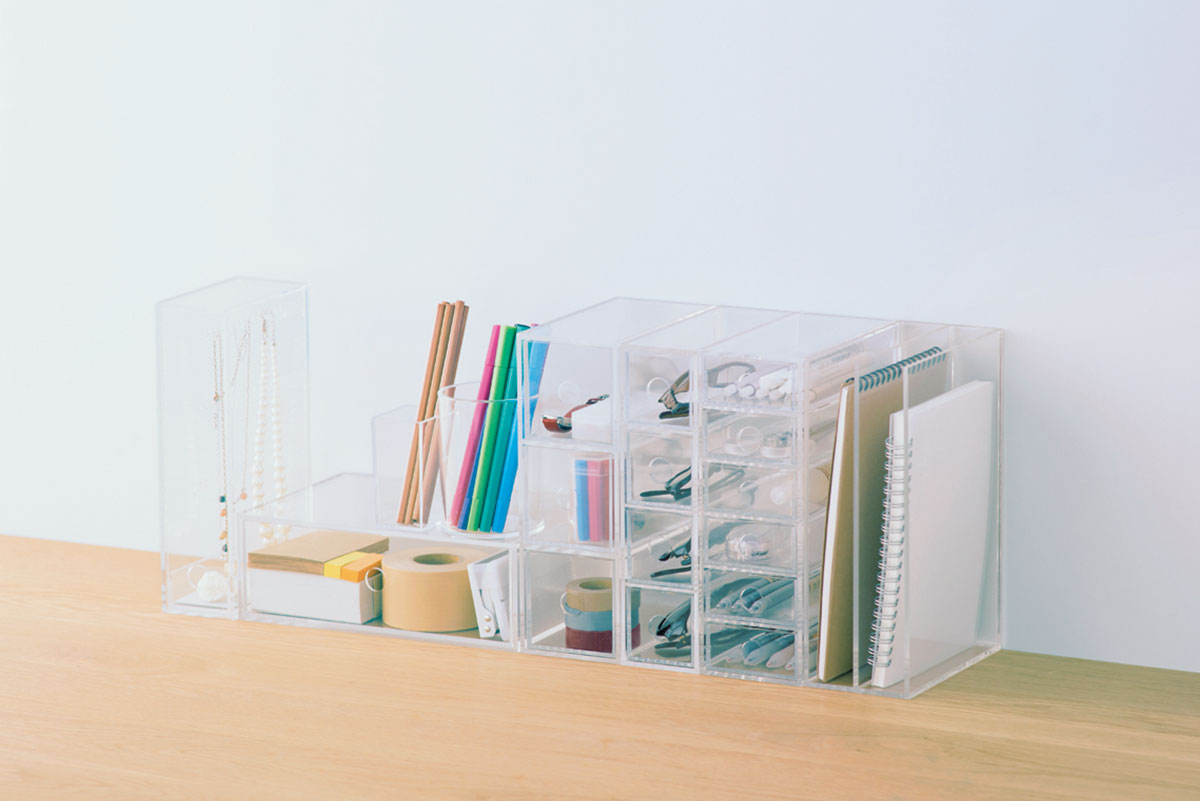 MUJI offers storage of various materials with sizes that are packable, stackable and compatible with each other. Customers can choose the storage items according to the interior space and their own needs to clean and organise the living environment and achieving ""Pleasant Lifestyle".

Indian Room sandals with braided rope makes your feet feel as comfortable as walking on rugs.
Cotton Linen Polyester Storage
Polyester cotton linen comes with a coating to enhance durability and make it easy to clean. Available in more than 10 sizes such as rectangle, square and lid attached styles. It can be placed inside the wardrobe or under the bed to store clothes or bed linen, keeping your bedroom tidy. It is packable when not in use. Labels can be attached to the handles, allowing easy recognition of items.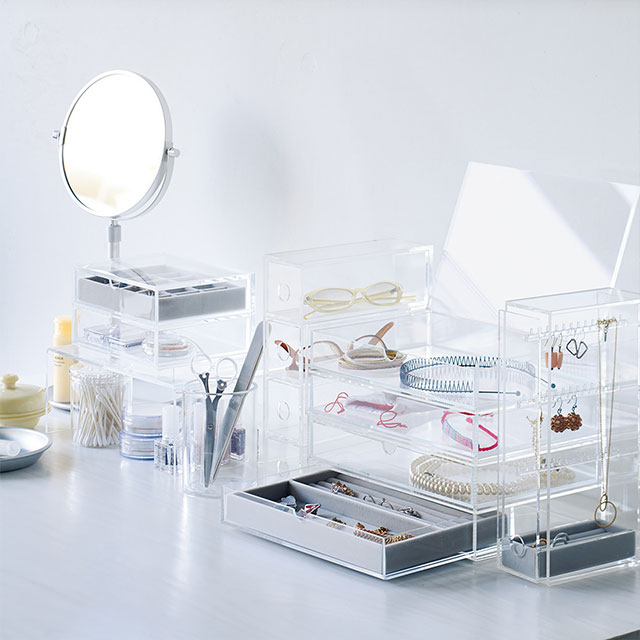 Acrylic Storage
Made of transparent acrylic materials, you can easily identify your belongings inside the cases. It can be easily pieced together and enables you to arrange your small accessories such as stationary, electronics or jewellery neatly. MUJI newly launched more than 20 styles of Acrylic Storage Items this summer, totalling to more than 60 different items including Drawer Box, Storage Case, Stand for Jewellery, Display Case, Document Stand and Divider Stand, bringing versatility to customers for building up their own desktop storage system.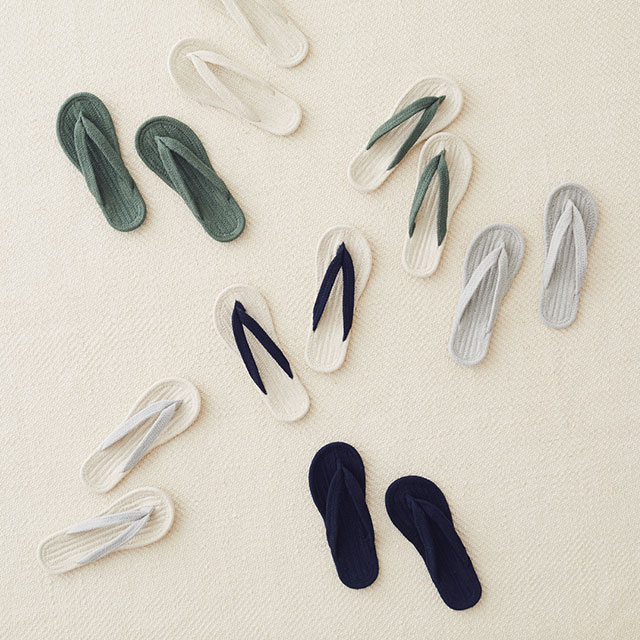 Indian Cotton Room Sandals
Made of indian cotton and hand-woven by Indian artisans one by one using the braided rope technique, the sandals bring a soft touch to your feet like walking onrugs, especially suitable for wearing in summer. Available in thongs and open toe styles, the sandals are machine-washable.
Daily Personal Care
Seasonal changes bring burden to our skin, causing problems such as dehydration, redness, itching and others. Choosing the a right skincare routine is vital. MUJI's Sensitive Skin Care series uses water that comes from caves deep in the mountains of Japan in combination with natural botanical extracts, gently caring for your skin without additives such as parabens, mineral oil, color and alcohol. Allergy tested*.
*Not apply to ALL allergy
Sensitive Skin Toning Water
Infused with natural grapefruit extract and purslane extract, the Sensitive Skin Series is suitable for individuals with delicate skin, helping to hydrate and relieve. You may choose from light, moisture and high moisture types with different sizes including the portable size 50ml, normal size 200ml and large bottle 400ml catering to both daily and travel needs.

Use the toning water with MUJI's Cut Cotton to help remove dirt or exfoliate gently and enhanceskincare absorption. Meanwhile, you can also pour the toning water onto the cotton and then pat around your forehead, cheek and chin or any other areas for 3 to 5 minutes to hydrate your skin and prepare for your usual skincare routine.

Other skin care items such as Cleasing Oil, Face Soup, Moisturising Milk, Moisturising Cream, All-in-One Essence and Sheet Mask are available in Sensitive Skin Face Care series to provide all-round protection to sensitive skin.
Daily Meal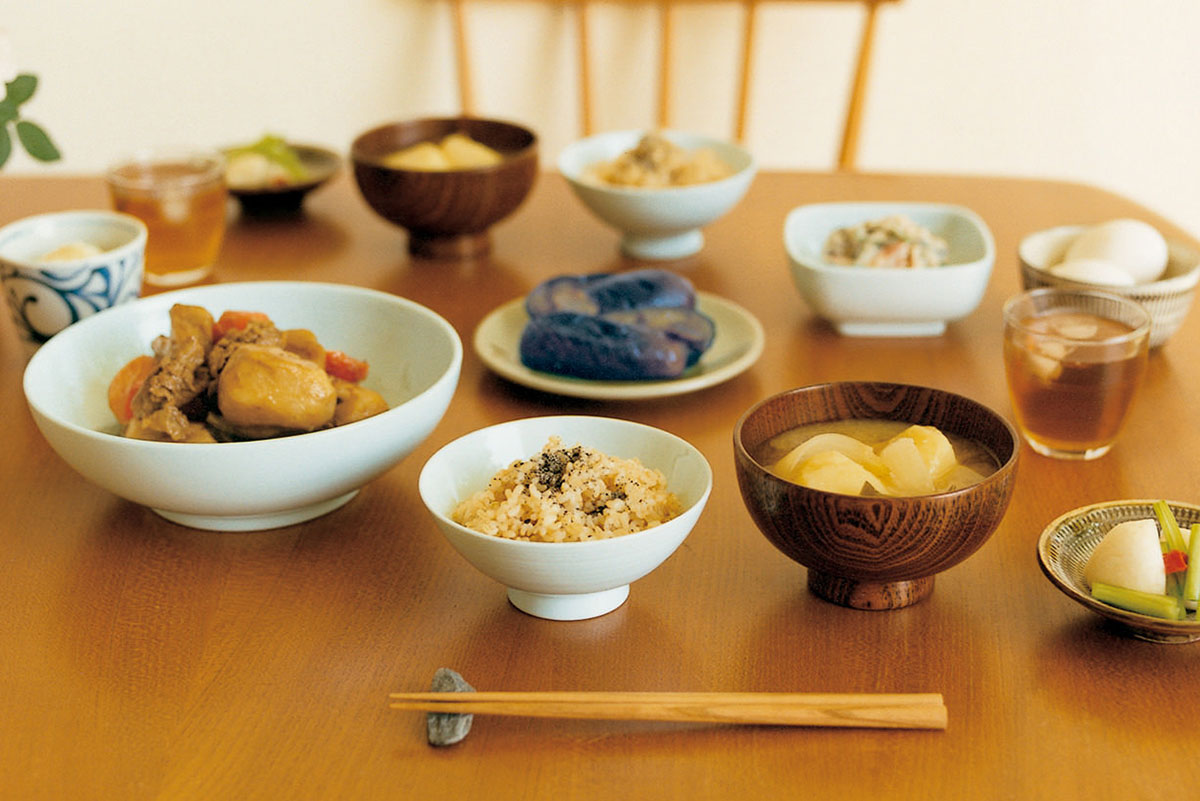 With the concept of "various uses of tableware", MUJI developed tableware to cope withmodern eating habits. MUJI's tableware with simple design are suitable for holding different cuisines and can be use for everyday meal.

Tea drinking is a good habit to have. Enjoying tea at different times of the day helps refresh the mind and improve digestion. MUJI provides more than 20 types of tea bags and bottled tea, more than enough for a relaxing moment during the day.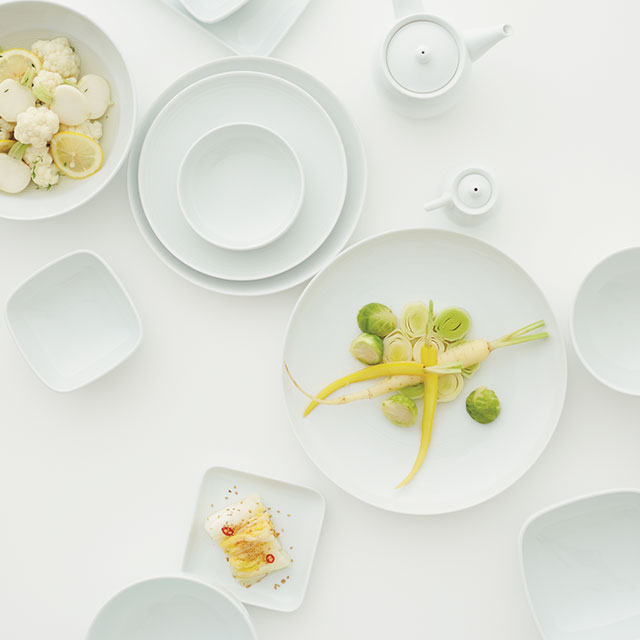 White Porcelain Tableware
Made in Hasami area of Nagasaki Prefecture. White Porcelain Tableware is made of the Amakusa pottery with local traditional technique. With the simple design and the light blue colour, it can match with the both Eastern and Western dishes easily and blend into the dining table naturally. The tableware is designed after careful consideration. For example, White Porcelain Rice Bowl is designed in a shallow style, allowing the user to hold it easily. MUJI has over 30 types of White Porcelain Tableware to cater to the different dining needs. It can be used in the microwave and dish washer.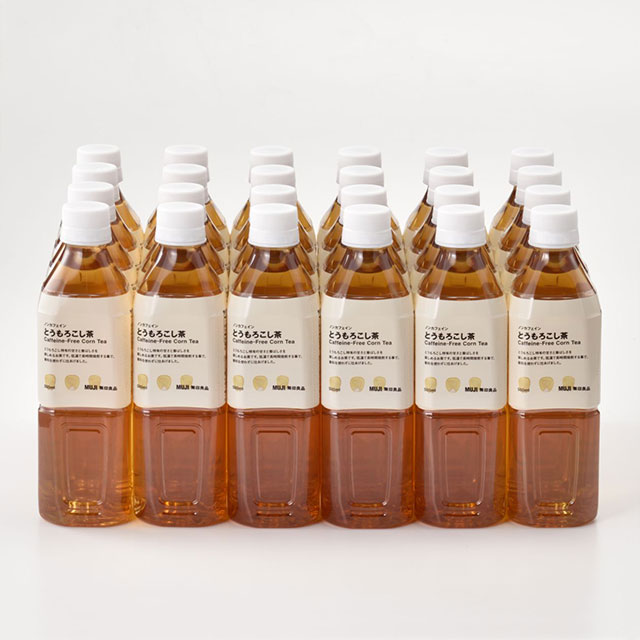 Caffeine-free Bottle Tea
Made from corns, black soybeans, rooibos and barley, bringing you the original taste and aroma of ingredients from the nature. Enjoy your tea any time at home or at work. Comes caffeine-free for those who doesn't need a boost.
Selected Daily Goods Offers
From now till 8th September 2019, customers are entitled to discount offers on below selected "Daily Goods Items" while stock lasts.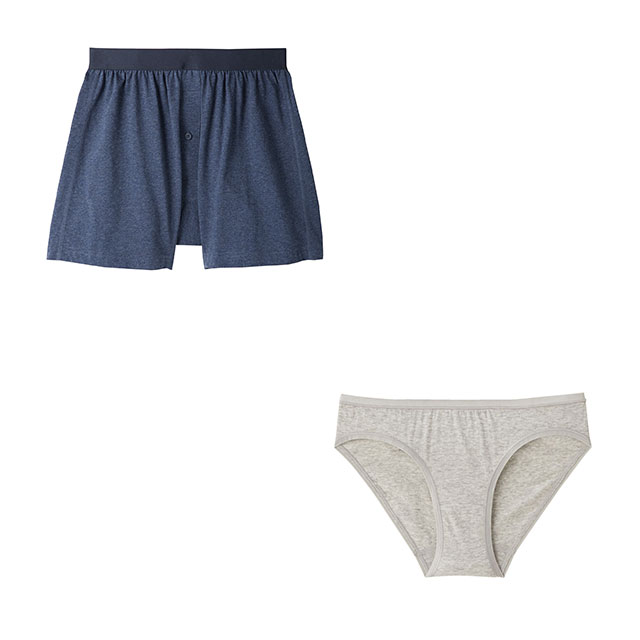 Selected Men's / Ladies' Briefs
Original Price: HK$50
Special Price: HK$78 / 2pcs
Water Repellent Organic Cotton Comfortable Slip-On Sneakers
Original Price: HK$195
Special Price: HK$158
Indian Cotton Room Sandals
Original Price: HK$58
Special Price: HK$48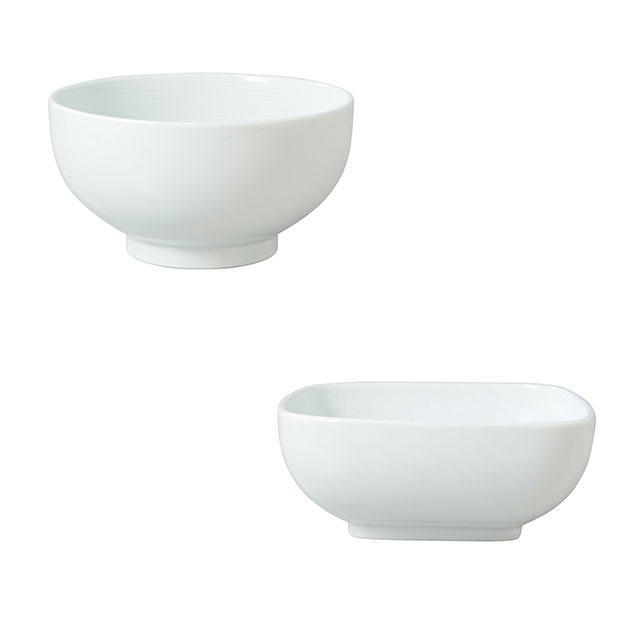 White Porcelain Tableware
Original Price: HK$28 – HK$175
Special Price: 20% off
Cotton Linen Polyester Soft Box with Lid - S
Original Price: HK$180
Special Price: HK$120
Cotton Linen Polyester Storage
Original Price: HK$70 – HK$240
Special Price: 20% off
Acrylic 5-Drawer Storage Case
Original Price: HK$220
Special Price: HK$158
Acrylic Storage
Original Price: HK$8 – HK$350
Special Price: 10% off
Sensitive Skin Toning Water - Light / Moisture (200ml)
Original Price: HK$58
Special Price: HK$50
Unbleached Cut Cotton
Original Price: HK$45
Special Price: HK$38
---