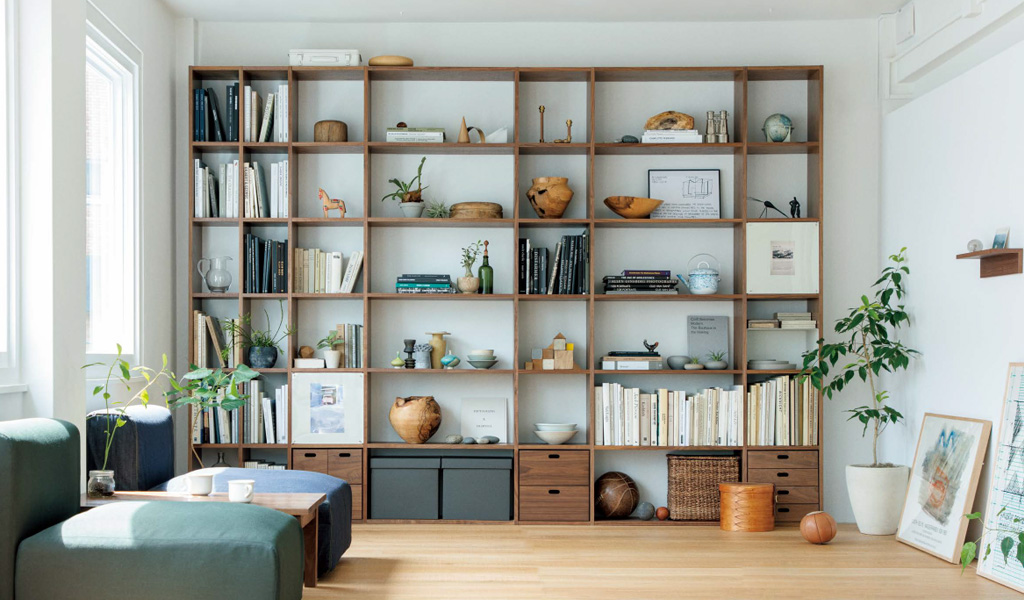 Storage is a topic that MUJI has been thinking since it was established in 1980. Storage is not limited to the aim of packing goods, it also helps maintain a comfortable living space for a good enough living by applying storage method flexibly based on living styles.

Products are developed based on dedicated observation of people's daily lives. A wide range of storage furniture and items in different materials and uniform sizes such as Wooden Shelf, Stainless Steel Unit Shelf and Storage Units made from PP, PE, Polyester, Cotton Linen, Rattan and Bamboo is developed, providing flexibility for modern families with different culture to cope with daily needs. Desktop storage items made from PP, Acrylic, ABS or MDF and Bamboo Stackable Boxes can be added to further integrate effective storage into everyday life.
Stages of Storage
1. Think about your possessions—Keep only what is truly necessary.
Evaluate
Take pictures and look for unnecessary items.

Sort
Keep only things that are meaningful to you.
2. Think about the shape of storage—Plan storage so that it fits into your life.
Layout
Gather items in one place to create open space.

Stay flexible
Choose storage that allows for change in size and use.

Organize
Eliminate mess, imbalance, and disorganization.
3. Think about how to store items—Consider how items are used when storing them.
Arrange
Organize items by user, purpose, and place.

Store
Store by frequency and purpose, and lastly, label.

Hanging
Hang items in small spaces, which saves space while easy to access.
4. Think about enriching your life—Enjoy your life through changing seasons and cherished items.
Plan your life using efficient design and highly versatile products. Achieve a simple, pleasant life that lets your personality shine.
We only create products that are necessary in everyday life, in forms that are truly necessary.
MUJI has remained true to this philosophy since it was founded in 1980. The idea of what is truly necessary differs from person to person. Individuals become attached to different things and have different priorities in life. Our vision of Compact Life is a simple and comfortable life that embodies the particular values of an individual.

The MUJI Compact Life vision does not involve living without material goods or living in a minimal sense. With the help of versatile products designed for organising life, the personality of the individual can truly be reflected.

This website offers further hints and tips derived from conversations between MUJI staff and customers, as well as suggestions from individuals already living simple, pleasant lives.
Insights for Living Comfortably
Yataro Matsuura
Author and Editor

A New Mode of Affluence
Naoto Fukasawa
Product Designer

Storage Case
A simple, pleasant life in Hong Kong