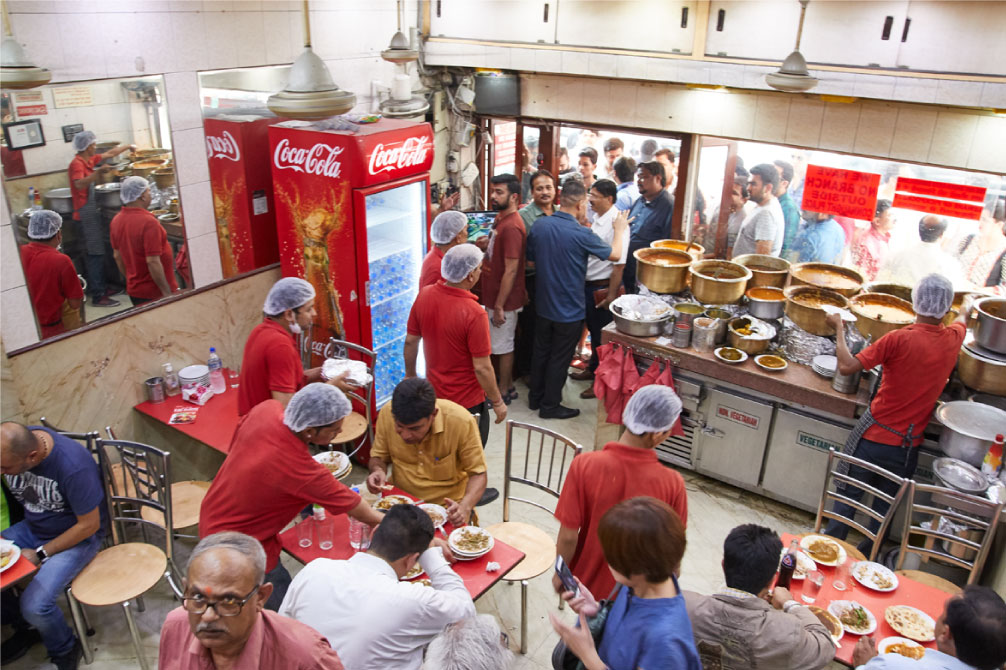 "Fact Finding Visit" is one of the basic approaches of MUJI's product development. In the process of developing Instant Curries, we visited the place of origin of various types of curry, hoping to bring in authenticity to our products. Today the curry series which compromises over 30 different types of curry, is one of the most popular line among our various products. To provide our consumers with more choices, we have visited New Delhi and Amritsar in the Northwestern part of India to have a taste of their local curry.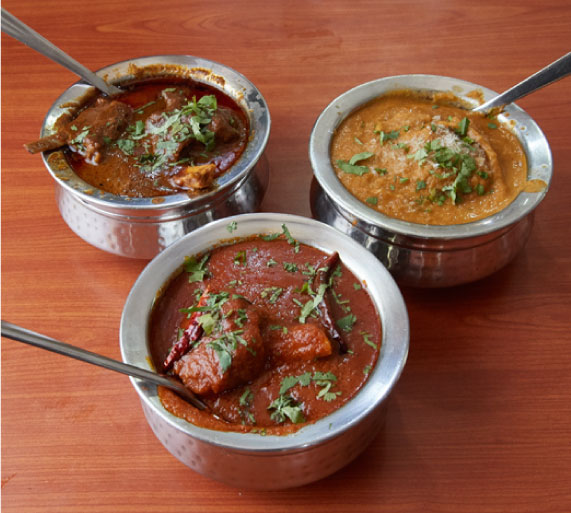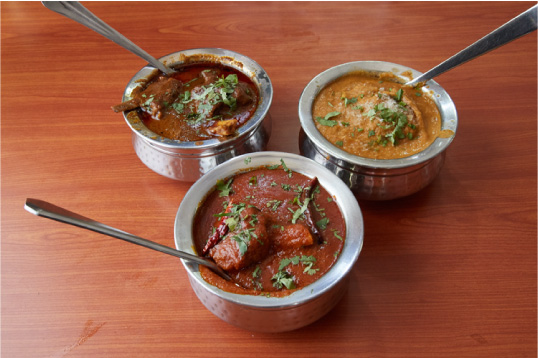 During the 7-day trip, from hotels to restaurants recommended by locals, we went to 14 different places to try out different types of curry. Let's make an example with the Kashmari Chili (a kind of larger species). It has a softer taste than expected, while its bright red colored apperance and distinct aroma makes it stands out among it peers. We have also tried a number of Butter Chicken Curry. The curry of each restaurant carries a distinct flavour while reaching a delicate balance between aroma, spice and oil. Due to India's religious background, there is a wide range of different types of vegetable curry. Combining the sweet and sour of tomatoes or eggplants with various spices, a gratifying palate is created. Whenever we visited a restaurant, we chose 6 - 7 types of curry and went on to tasting and discussion. It is fascinating that such curry culture can be so flamboyant and deep-rooted in India.
We also visited the market, where spices and nuts are sold. The narrow allies teemed with energy. We searched for suitable tableware and inspirations for curry related products. This trip inspired the launch of Instant Masala Chai Tea and Handmade Naan.
Upper: Selling by weight. Unique blends are created upon request. Lower: An unreplacable ingredient in MUJI's Butter Chicken Curry - Kasuri Methi (Dried Fenugreek Leaves), bitter but bringing out the originality.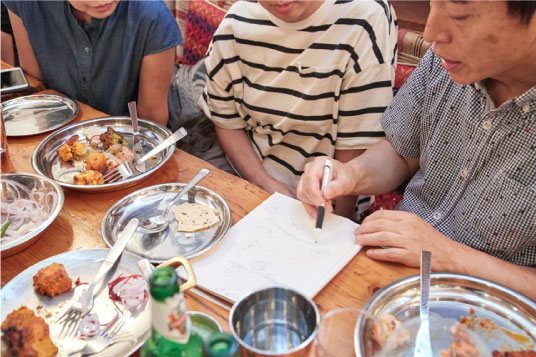 Upon returning to Japan, we have determined our main ingredients for curry development - Chili and eggplant. Through meticulous tasting, quality assurance and confirmation, we have given birth to a new product - the Chicken Curry with Three Kinds of Chili Pepper. Come and have a taste for yourself!