Daily Goods
Daily life consists of the everyday interactions between people and objects. The goods we use every day are developed to solve the problems we face in life. MUJI examine products through three principles – material selection, process streamlining and packaging simplification based on users' point of view and meticulous observation from daily life. MUJI started with only 40 items in 1980. Over the years, MUJI has developed more than 7,000 items that are designed with simplicity, practical and reasonably priced, catering the fundamental needs of daily life, and bringing users a rational satisfaction expressed with "This will do".

Through regular sharing of daily goods suggestions on "Apparel" and "Home Living", the two fundamental aspects of everyday life, MUJI aims to bring a more convenient daily shopping experience to customers for a comfortable life.
How to identify our recommended Daily Goods
The in-store tools of daily goods that we recommended seasonally will be printed with this icon. You also can experience the enhanced convenience and comfort with the promotion offers.
Daily Wear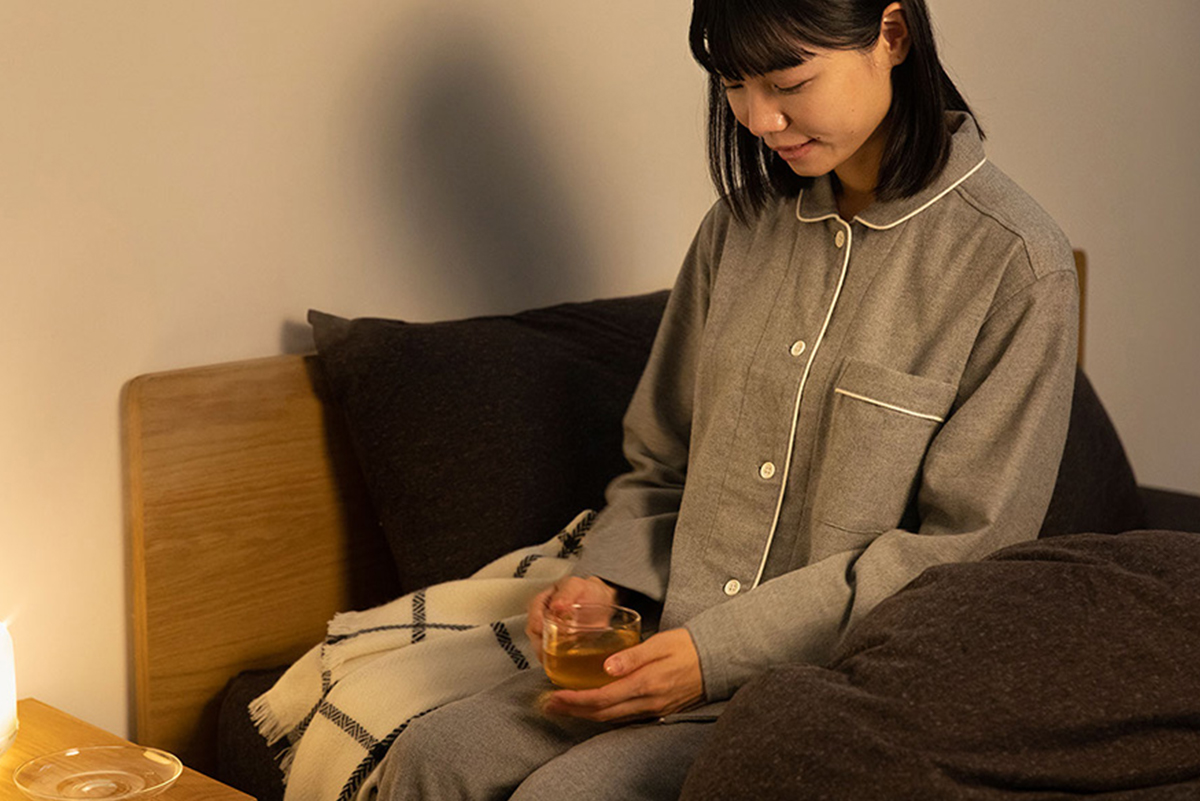 With an eye for comfort and functionality, MUJI basic wear items are mainly made of natural materials such as organic cotton. Select suitable item that fits your daily needs following seasonal change and enjoy the comfort it brings to you no matter where you wear it.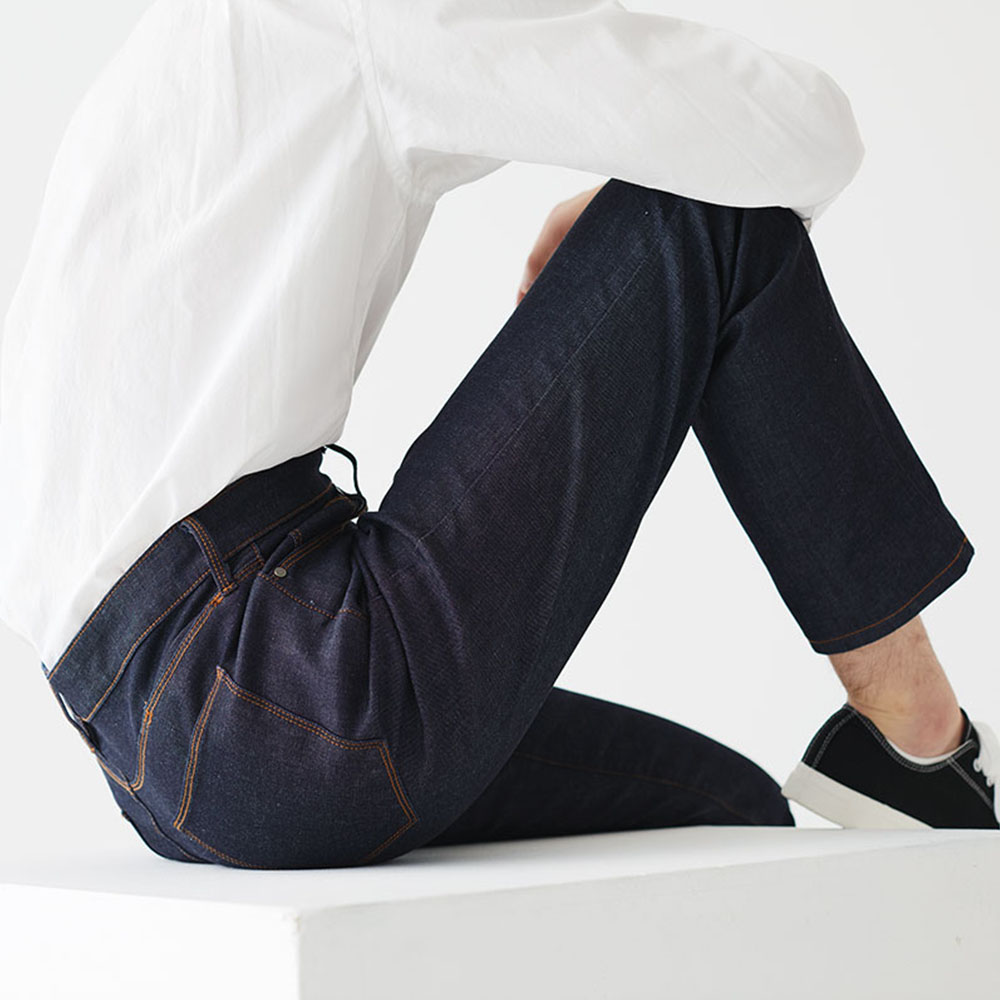 Organic Cotton Stretch Denim Pants
Made of elastic organic cotton material and being stretchable from all directions, the denim fabric stretches following each and every body movement for enhanced wearing comfort. The stretchable waistband makes it fits well with every movement. Care instructions are printed on the inner side of the pockets to enhance functionality and wearing comfort.

There are 3 fits including skinny, slim and straight for men's, and 4 fits including skinny, slim straight, boyfriend and wide for ladies. Simply put on a pair of denim jeans according to your body shape for a comfort daily outfit.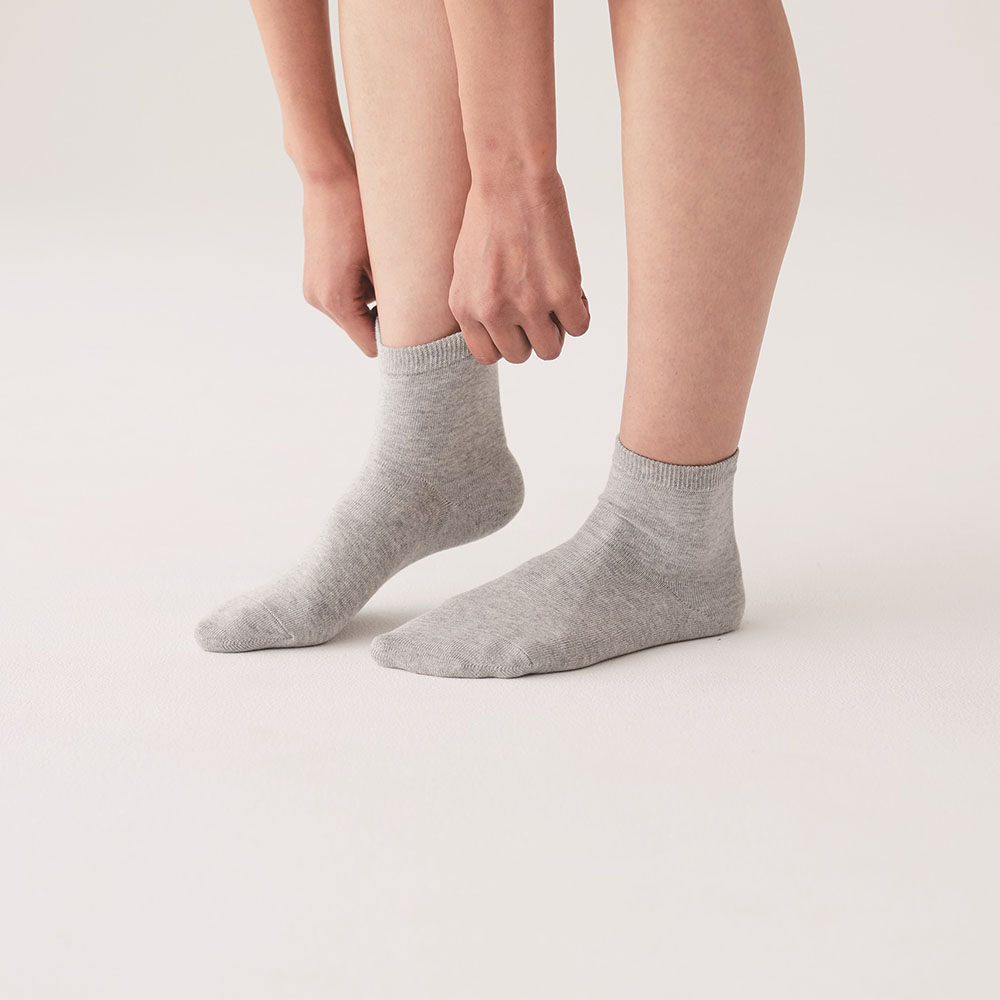 Right Angle Short Socks
While ordinary socks are created at a 120-degree angle which leaves a gap between your feet and the socks, MUJI's Right Angle Socks are shaped to fit the angle and natural contour of your feet, so that the socks won't slip out of position as your wear them for daily activities.

Right Angle Socks are made of cotton mix materials to wrap the heel with comfort. Selected styles are made of anti-odour yarns with pile at the bottom for cushioned comfort while walking.

As winter approaches, change into seasonal colours like navy or mustard for versatile daily looks.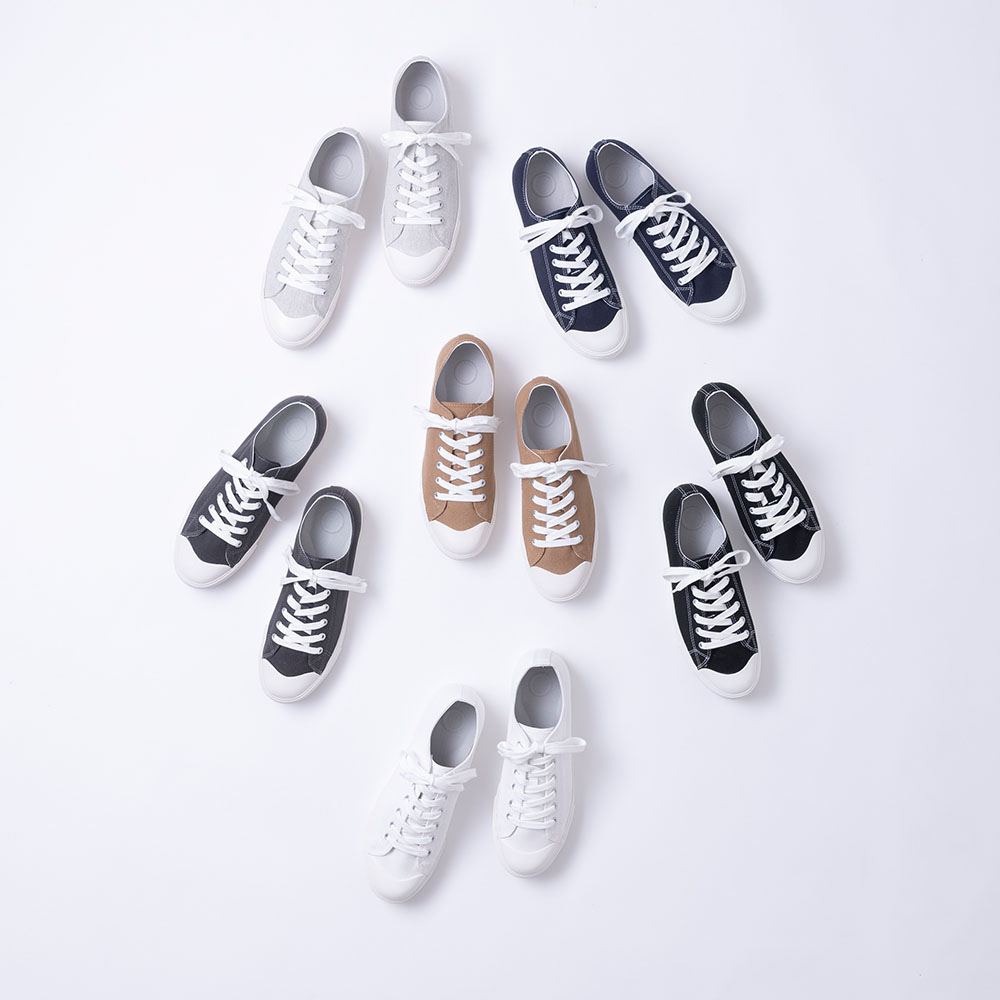 Water Repellent Organic Cotton Comfortable Sneakers
Organic Cotton Sneakers are designed to fit the contours of your feet and provide extra support. The convex design of insoles can support the arches of the foot and relieve fatigue while walking. Furthermore, the round bump design at the heels provides multi-directional grip and increases cushioning when landing. It will make you feel less tired even walking for a long time. In addition, You can wear these on a rainy day in summer with water repellent processed shoe body and laces.

With simple design and availability of basic colours such as white, black and navy, or seasonal colours such as dark apricot and charcoal grey, the sneakers bring versatility to your daily look as a year-round staple.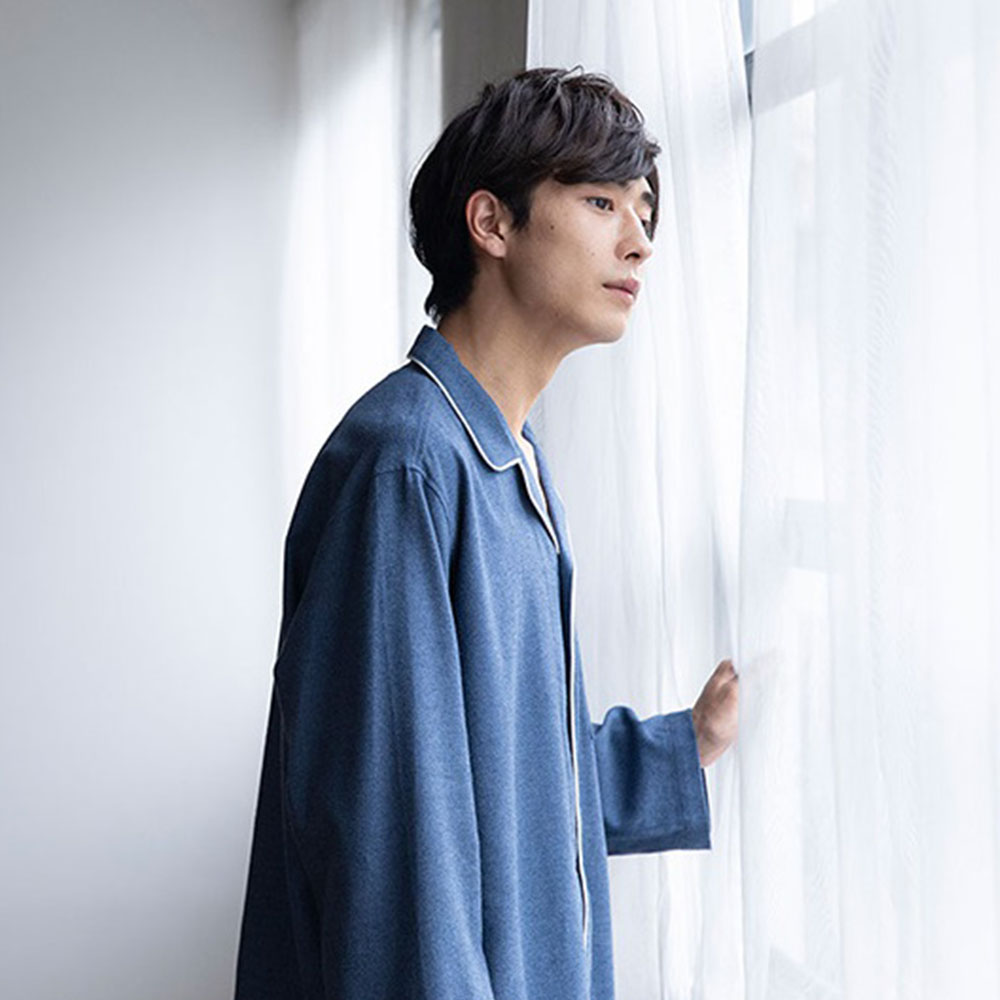 Organic Cotton Flannel Seamless Pajamas
Wearing pajamas made of different materials according to seasonal change helps to regulate body temperature for a better sleep. Flannel Pajamas with brushed surface are soft and warm, making them suitable to wear in winter.

To further enhance wearing comfort, side seams are removed while washing labels are printed directly on the fabric.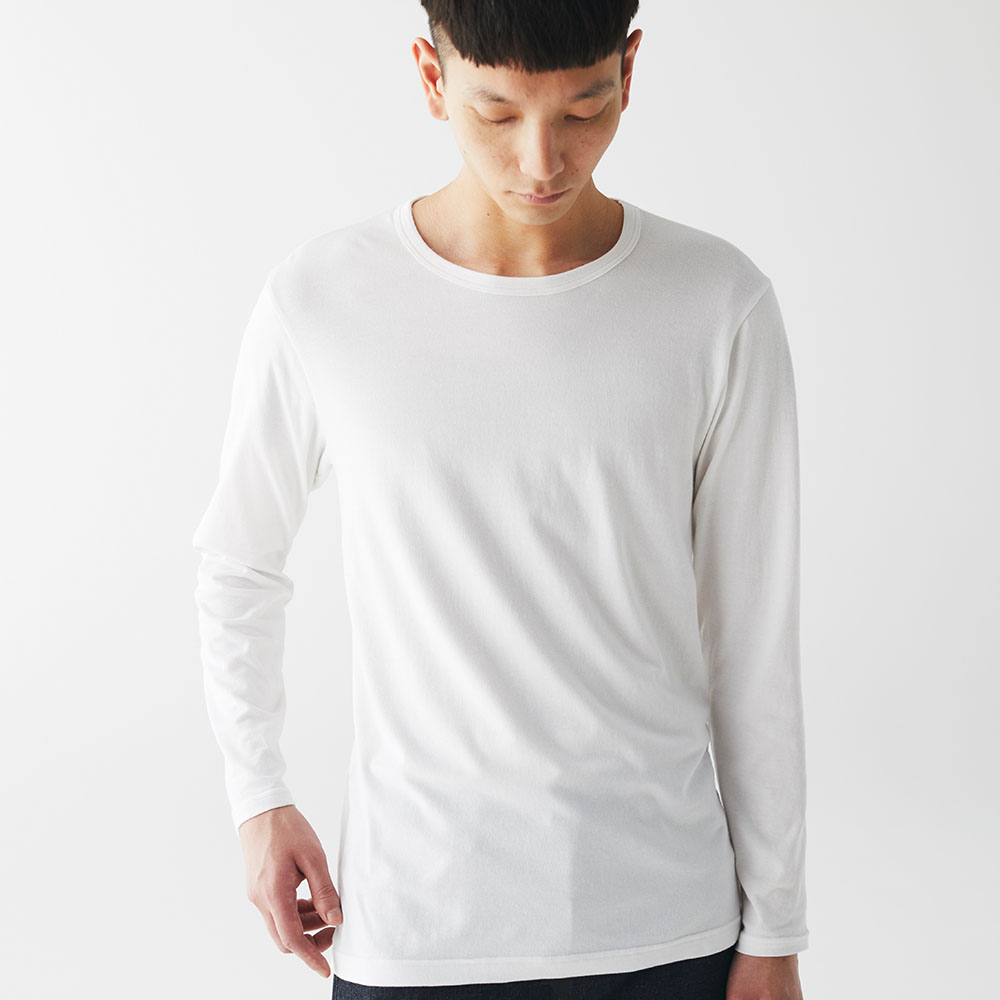 Heat Generating Cotton Innerwear
Made of organic cotton mix materials to make use of cotton's natural moisture absorption and heat generation capability for enhanced warmth. It also retains moisture on your skin for a soft touch and avoids static.

Tops are available in tank top, short sleeves, 4/5 sleeves and long sleeves for coping with weather changes. Collar designs in crew neck, V neck and high neck (ladies' only) for your choice. You may also wear bottoms of same material as a set of homewear to enjoy comfortable rest time at home.
Men's Heat Generating Cotton Crew Neck Long Sleeves T-Shirt
Men's Heat Generating Cotton Long Tights
Ladies' Heat Generating Cotton U Neck 4/5 Sleeves T-Shirt*
Ladies' Heat Generating Cotton Full Length Leggings
Daily Living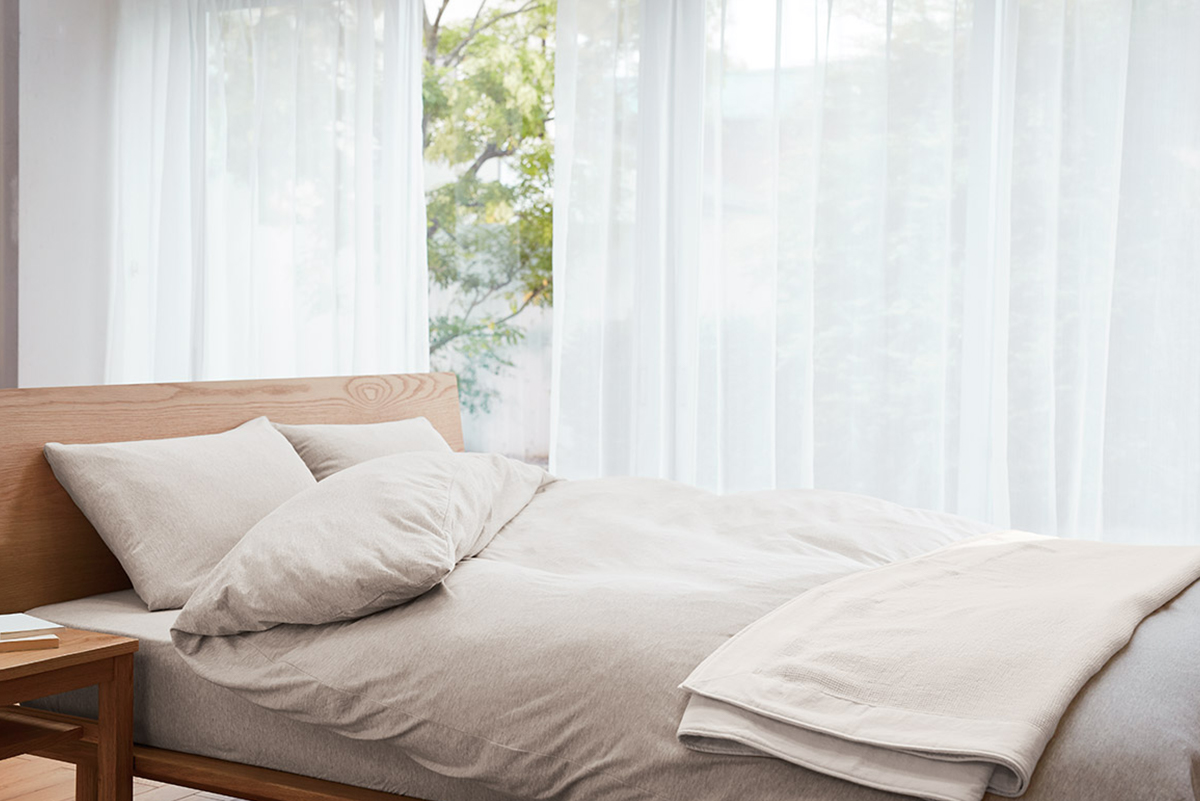 MUJI's product design aims to bring daily goods that provide essential functions, and can be used for a long time. Suggestions on home fabrics, cleaning tools and personal care items are available providing convenience at every detail for your comfortable life at home.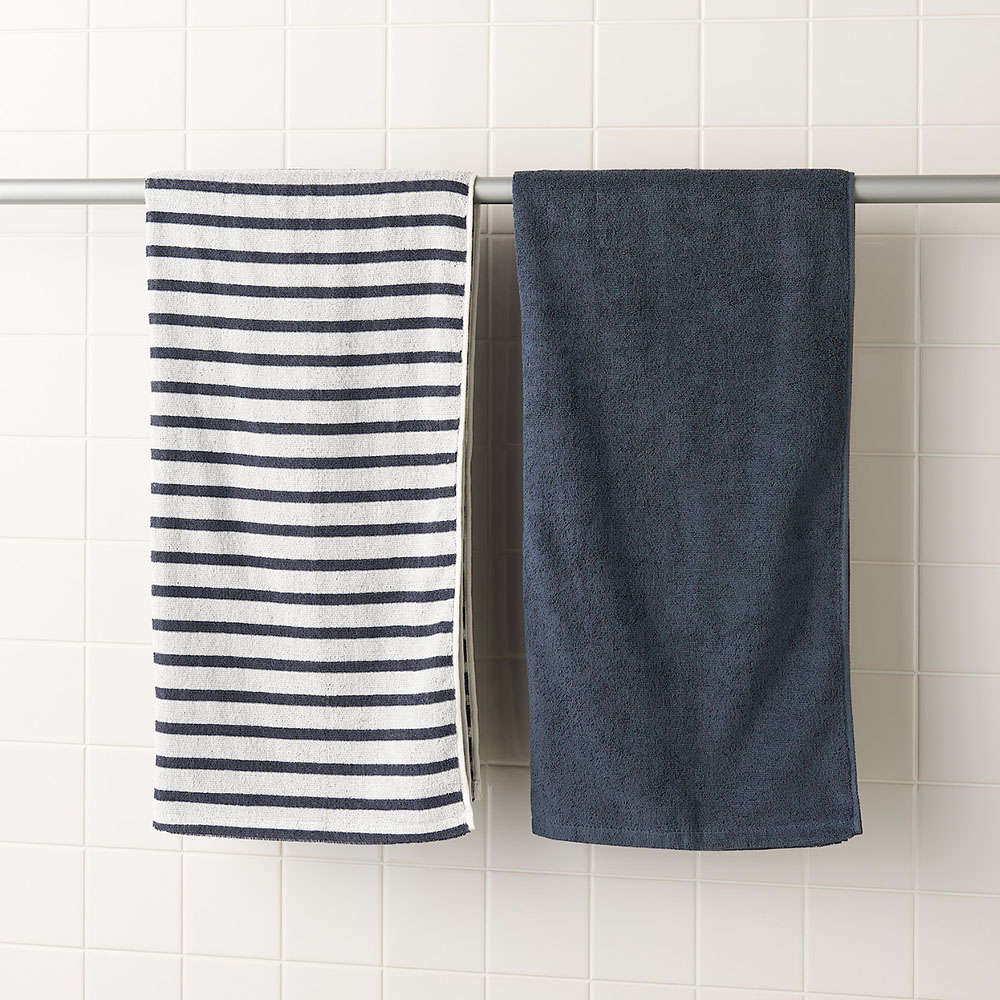 Cotton Pile Small Bath Towel Set
Woven with long and firm cotton yarns under careful knitting procedure, the Cotton Towels can remain durable and soft after repeated washing.

The thin cotton pile bath towels are lightweight with quick-dry feature, which is convenient for daily washing. The set of 2 with one plain-coloured and one check or stripe patterned makes it easy to recognise for changing frequently and choice of different family members.
Cotton Flannel Slipper
Always wear room slippers at home to keep your feet clean. The Cotton Flannel Room Slippers with wrapping design and brushed surface are suitable to wear in winter for warmth and comfort. Outsole made of lightweight cushioned materials makes it easy to bend for storage when not wearing.

Check patterns in seasonal colours like charcoal grey and brown are available for your choice to prepare a comfortable winter life at home.
Cotton Flannel Soft Slipper*
Cotton Flannel Soft Slipper*
Cotton Flannel Soft Slipper*
Cotton Flannel Soft Slipper*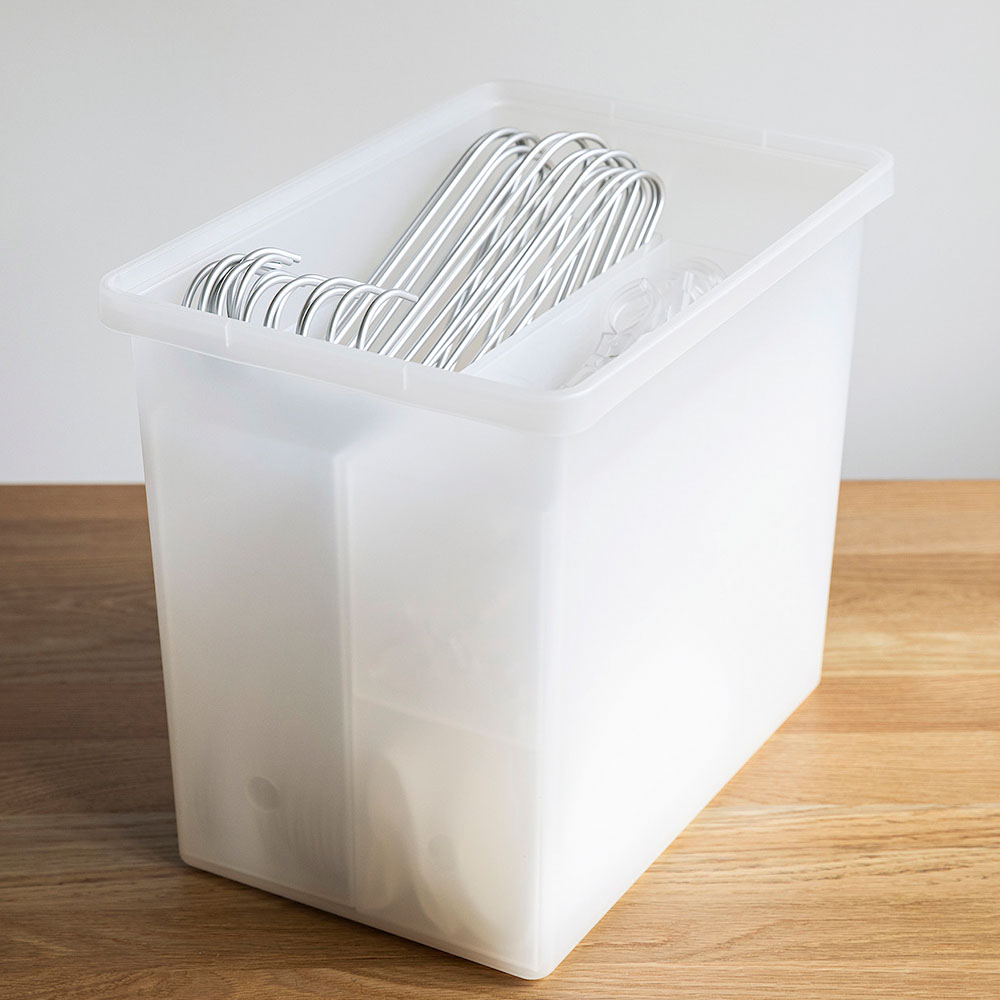 Aluminium Hanger
Made of anodised aluminum, the light, durable and corrosion-resistant Aluminum Hangers are capable for prolonged outdoor use. As for regular use, using the hangers of the same material and colour also helps to maintain a tidy wardrobe. With careful consideration on its shape, different styles are available including hangers for camisole that prevents them from slipping off.

When not in use, place the regular-sized hangers inside PP Storage Boxes or File Boxes to organise.
Furniture Cleaning Tools
Regular cleaning of home fabrics like sofa covers and carpets helps to maintain for durability. Carpet Cleaners are useful to remove dust and hair on furniture or fabrics to keep home environment clean.

When not in use, store cleaners and refills in PP File Boxes to keep an organised storage. If carpet clears are used with wooden poles, you may also leave it standalone without extra effort on storage.
PP Folders
Designed without book back, the PP Folders are lightweight and slim to carry around. The simple semi-transparent appearance protects documents from clearly seen and thus can be used for school or office. Attached with 10 or 20 pockets, the A4 sized folders can also hold A3 papers with double page spread.

Other sizes are available for storage of CD or name cards for a neat and tidy storage of accessories at home.
Anti-aging Face Care
Made with natural water from deep caves of Japan and free from fragrance, mineral oil, colouring, Paraben and alcohol, the Anti-aging Face Care series has infused with 10 natural moisturising components including arnica montana and pomegranate. Toning water, moisturiser, moisturising cream, essence and essence lotion are available to provide thorough care to the skin. For toning water, you can choose from light or high moisture according to your preference on texture.

After cleansing, immerse the Peelable Cotton in toning water and separate into 4 and apply on areas prone to dryness such as cheek, forehead and chin like a mask for moisturising.
Selected Daily Goods Offers
From now till 27th Dec 2020, customers are entitled to discount offers on the following selected MUJI Daily Goods.
(All item information, selling prices and availability are subject to in-store display. Offer available while stock lasts.)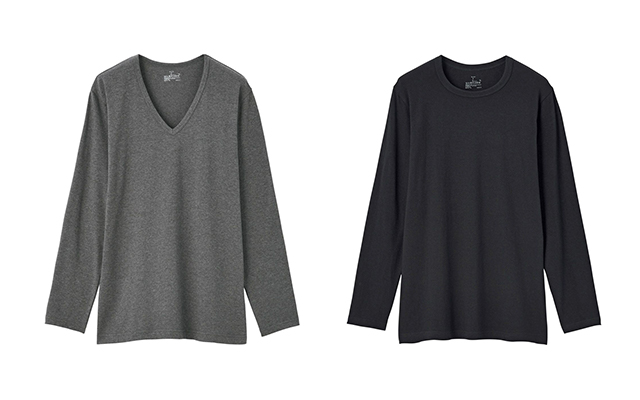 Men's Heat Generating Cotton Innerwear
Original Price: HK$90
Special Price: HK$158 / 2 packs (HK$79 / each)
Men's / Ladies' Right Angle Short Socks
Original Price: HK$30 / each
Special Price: HK$98 / 4 pairs (HK$25 / each)
Cotton Flannel Soft Slippers*
Original Price: HK$65
Special Price: HK$58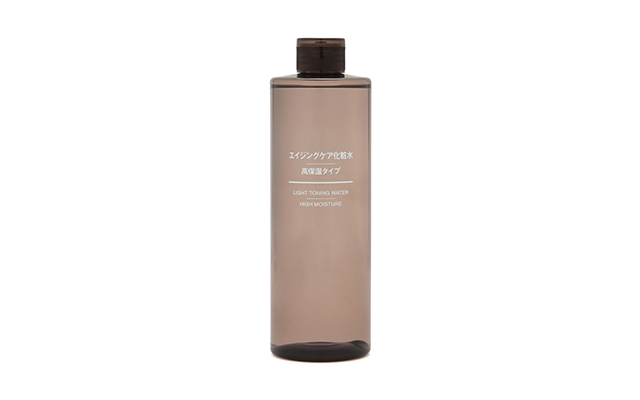 Anti-aging Toning Water – High Moisture 400ml
Original Price: HK$220
Special Price: HK$198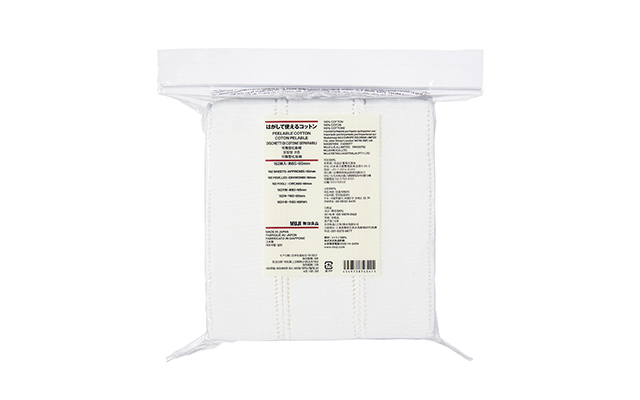 Peelable Cotton
Original Price: HK$45
Special Price: HK$40
Hashtag #LifeWithMUJI to share your MUJI life with us!
Everyone has different ways of solving daily life problems. Share with us how you make life more convenient and comfortable by using MUJI Daily Goods with the hashtag #LifeWithMUJI and let others be inspired by you.
---