Daily Goods
Daily life consists of the everyday interactions between people and objects. The goods we use every day are developed to solve the problems we face in life. MUJI examine products through three principles – material selection, process streamlining and packaging simplification based on users' point of view and meticulous observation from daily life. MUJI started with only 40 items in 1980. Over the years, MUJI has developed more than 7,000 items that are designed with simplicity, practical and reasonably priced, catering the fundamental needs of daily life, and bringing users a rational satisfaction expressed with "This will do".

Through regular sharing of daily goods suggestions on "Apparel" and "Home Living", the two fundamental aspects of everyday life, MUJI aims to bring a more convenient daily shopping experience to customers for a comfortable life.
How to identify our recommended Daily Goods
The in-store tools of daily goods that we recommended seasonally will be printed with this icon. You also can experience the enhanced convenience and comfort with the promotion offers.
Daily Wear
With an eye for comfort and functionality, MUJI basic wear items are mainly made of natural materials such as organic cotton, with simple design and different knitting methods. Ranging from basic tee, home wear, innerwear to shoes, select suitable item that fits your daily needs and enjoy the comfort it brings to you.
Side Seamless Seersucker Short Sleeves Pajamas
As summer approaches, wearing pajamas with natural breathability and moisture absorbency can keep your body dry and comfortable during sleep.
The uneven surface of seersucker can reduce the contact between fabric and the skin, giving a cool touch. The side seams are eliminated and the care labels are also printed directly on the fabric to prevent irritation to skin, enhancing sleeping comfort.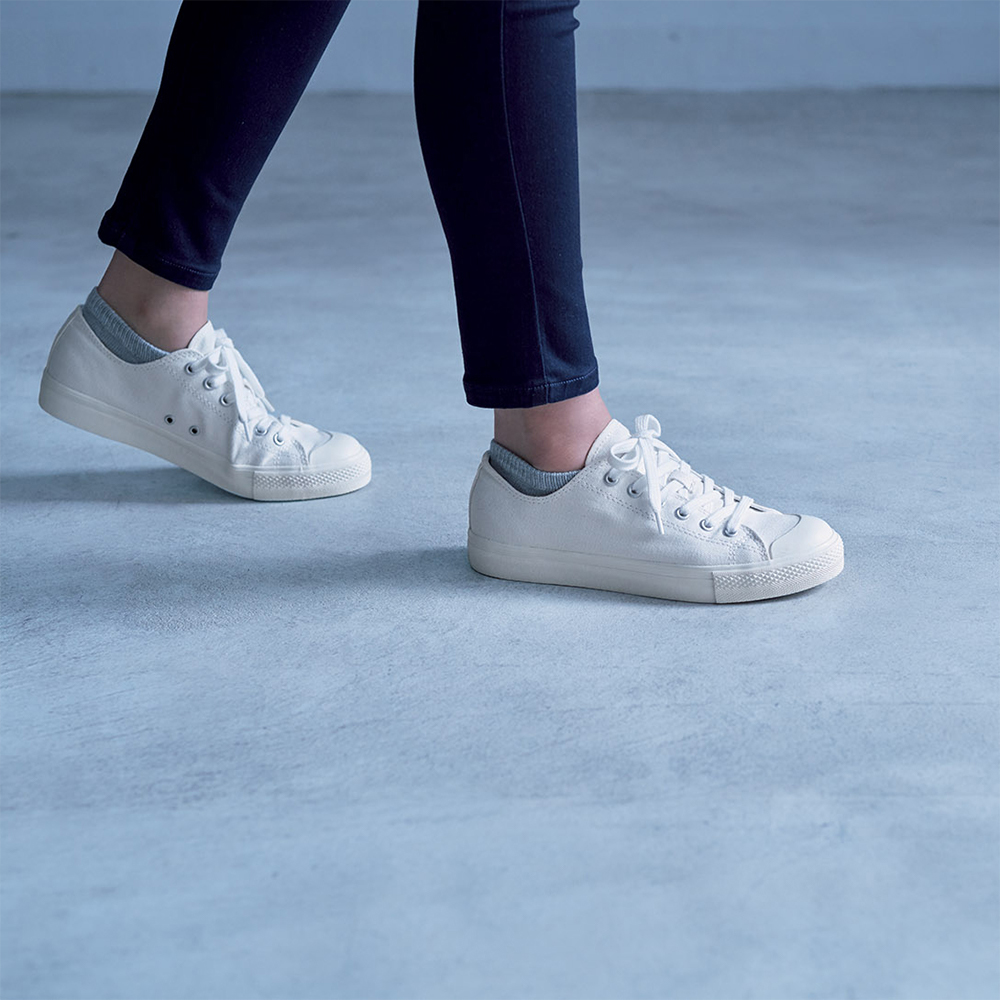 Water Repellent Comfortable Sneakers
The shoes are designed to fit the contours of your feet, providing extra support.For example, the convex design can support the arches of the foot and relieve fatigue while walking. The concave design at the ball of big toes can help improve walking stability and helps prevent your feet from shifting forward. The convex design at the heel fits the contours of the arch, preventing the ankle from excessive supination. Horizontal stripes along the centre of gravity allows feet to bend naturally when walking. The round bump design at the heels provide multi-directional grip and increase cushioning when landing.

Furthermore, the water repellent surface makes it suitable for the rainy summer.
Foot Cover Socks
Made of cotton mix materials, the tip is strengthened by nylon yarns for enhanced durability. Selected styles are designed with non-slip heel pads at the back to keep the foot cover in place even when walking for long.

Available in styles that wrap the feet differently for wearing sneakers, flats and high heels.
Men's Boxers / Briefs / Trunks
With a low-tension elastic waistband, MUJI's innerwear minimises the stress on body for wearing comfort. Available in Briefs, Boxers and Trunks for different preference.
Bra
Side seams are reduced by thermal press fitting for enhanced comfort and improved fitted straps for enhanced comfort.

Non-wired styles are made of stretchy materials that fits your contours naturally.
Daily Living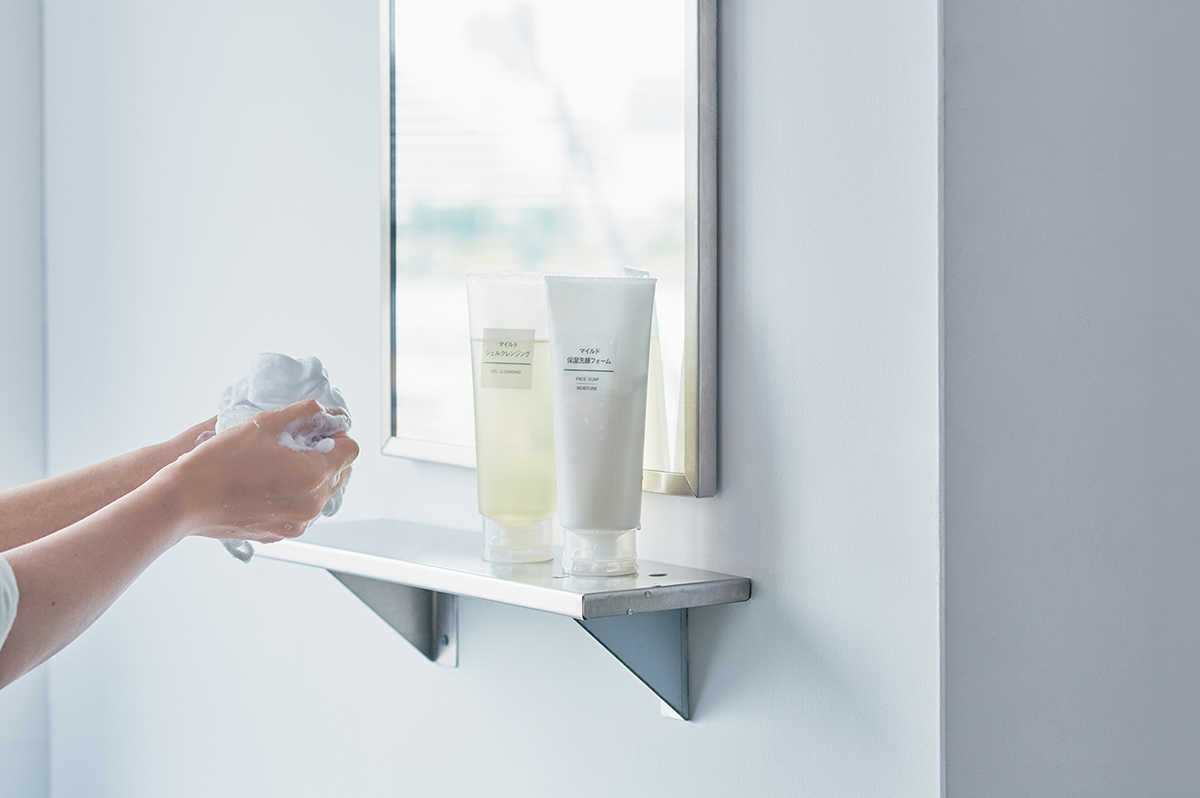 MUJI's product design aims to bring daily goods that provide essential functions, and can be used for a long time. They naturally blend into your living environment, while maintaining harmony when placing together with different home decoration and items, becoming part of your life.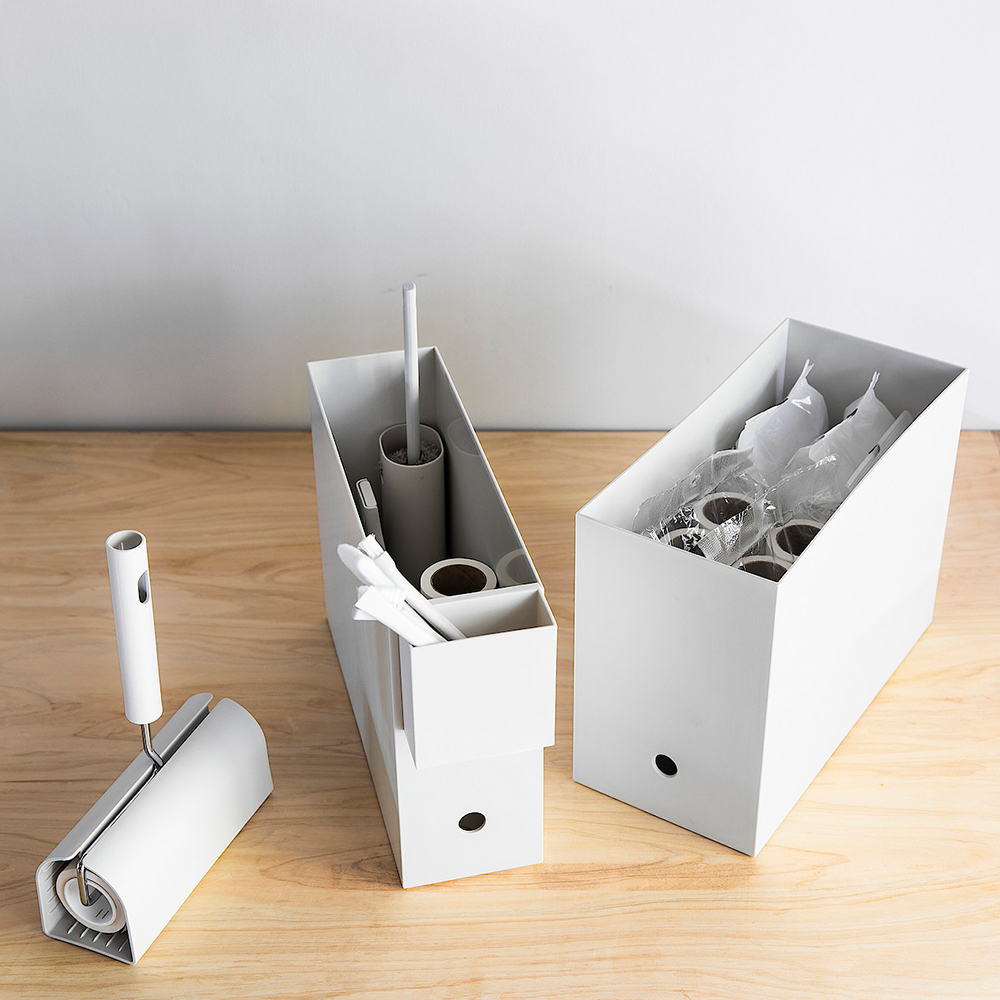 PP File Box
Made of PP material, it is light and durable. Available in various height and width, you can use different units in combination flexibly based on storage needs. Lids and wheels are also available to use together.

The semi-transparent style allows you to recognize what's inside easily while the white gray style helps maintain privacy of storage. Besides storing documents, use them for storing items in various shapes for a unified living space.
PP Hanger
PP Hangers are made of lightweight and durable PP material, with special angle design that prevents clothing from slipping off and helps retain its original shape. Available in different style and size, catering the needs of various garment items like T-Shirt and Jackets. For instance, the notch on PP Laundry Hanger makes it easier to hang your clothes from the neck without widening the neckline, and PP Wide Shoulder Hanger is suitable for hanging jackets, keeping the shoulder line as it is.
Bath Towel
Woven under careful knitting procedure, the Bath Towels can remain durable and soft after repeated washing, catering various needs. Using cotton as raw material and tightly woven with thick yarn, the towel is sturdy and durable.
Set of 2 is convenient for daily replacement, maintaining personal hygiene.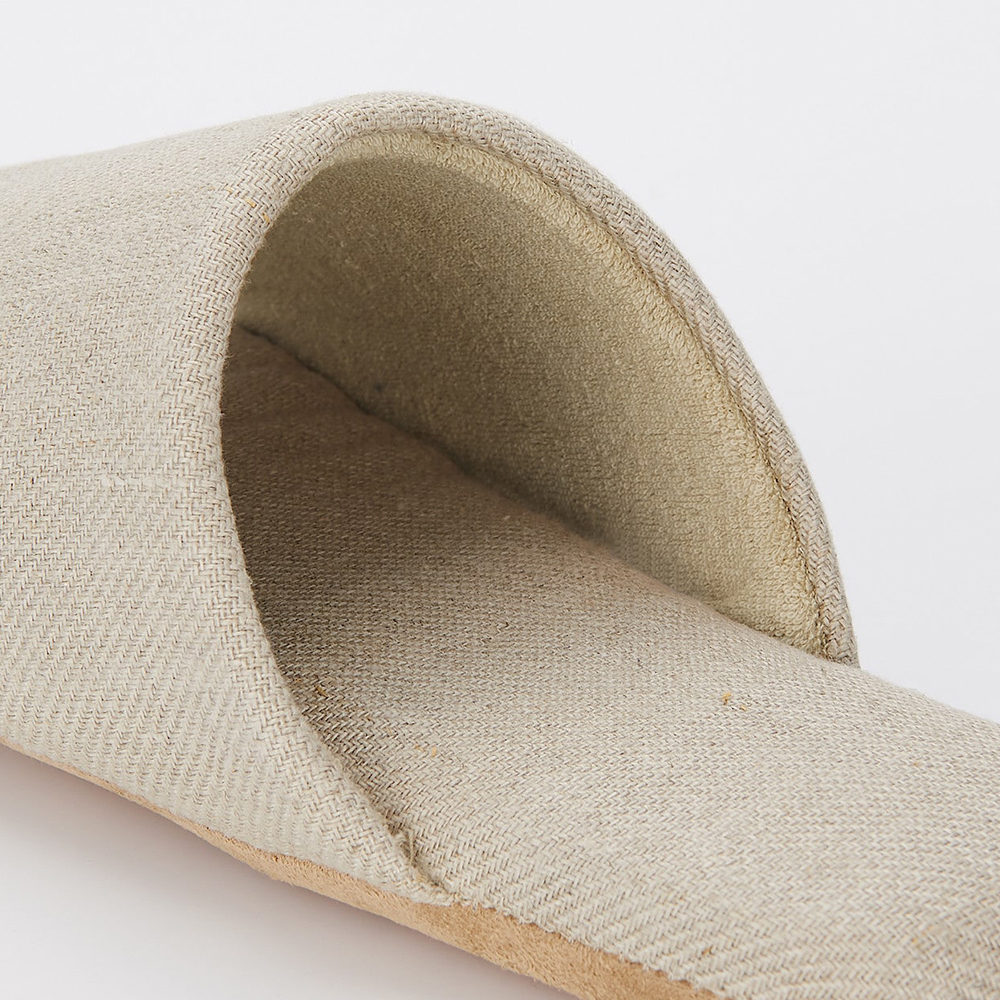 Linen Twill Weave Open Toe Slippers
Linen Slippers with cushioned insole are lightweight to wear at home. The open-toe design makes it breathable during summer. Available in 5 sizes to fit the shoe size of different family members.

Simply put them in laundry net in washing machine for cleaning.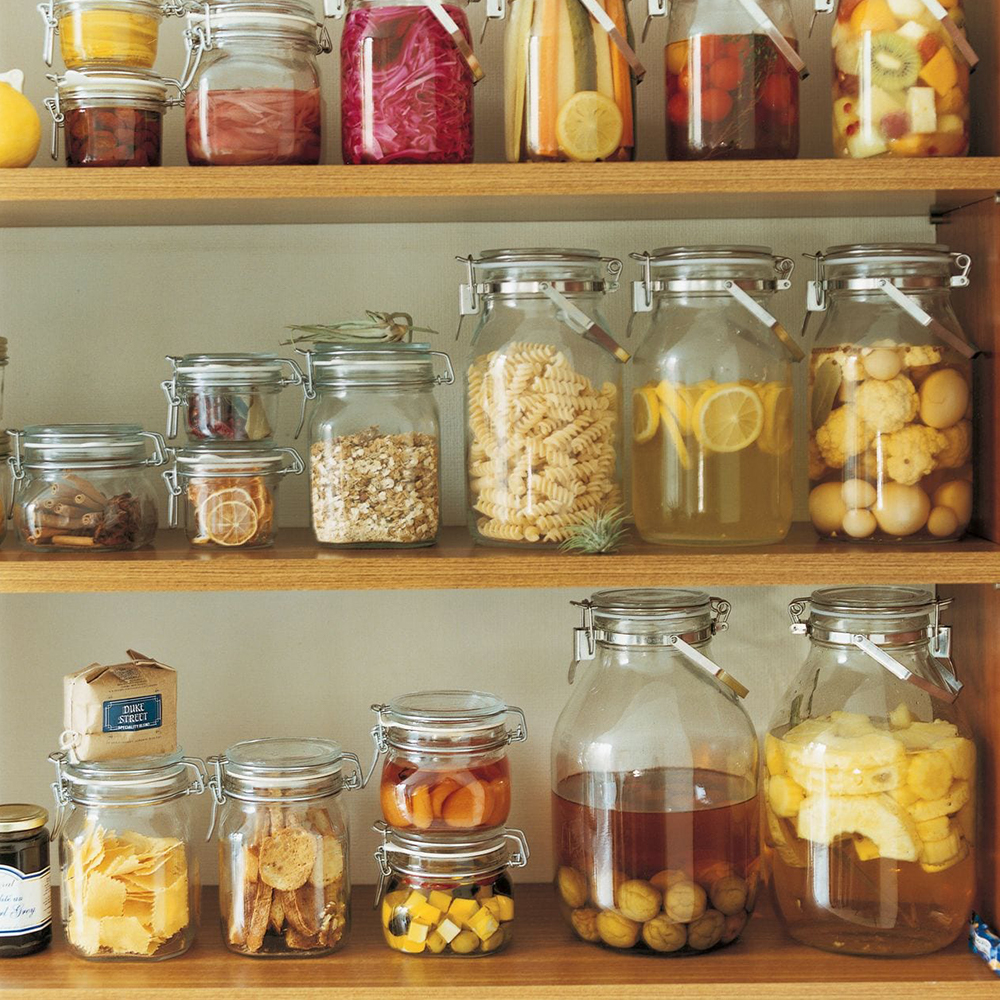 Soda Glass Storage Jar
Pressure difference occurs during the production of fruit liqueur and preserved foods. High pressure might create a forceful opening of the lid while low pressure at cold temperatures might diminish the inner pressure, making the lid hard to open.

To balance the pressure, a silicone sealing ring has been added in each Storage Jar. The handle of the sealing ring can be pulled to strike a balance in air pressure, allowing you to open the jar safely.

Soda Glass Storage Jars are made of thick soda-lime glass for enhanced durability. There are various capacities to choose from to flexibly fit your storage needs.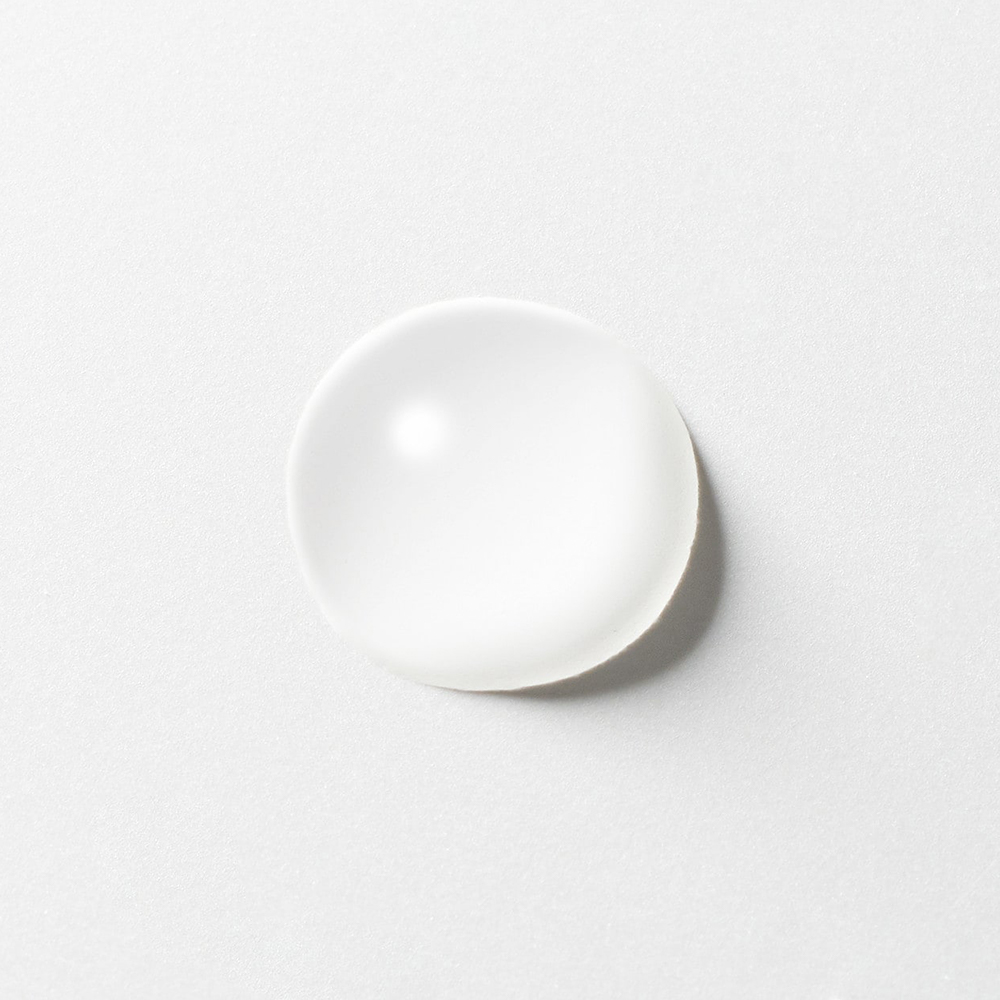 Mild Cleansing Oil
Cleansing is the foundation of daily skincare routine Choosing a suitable cleansing item to remove makeup is crucial to the skin health.

Containing olive and jojoba oil with added natural botanical ingredients such as apricot juice and peach leaf extract, and moisturising function ingredient such as Lipidure® (Polyquaternium-51), MUJI Mild Cleansing Oil helps remove eye, lip and face makeup effectively while retaining skin moisture. It is recommended to keep your hands and face dry for using the cleansing oil. Apply a small amount on your palm (around 3 to 4 pumps), gently massage over your face until makeup is all dissolved and then rinse thoroughly. Free of artificial fragrance, colour, mineral oil and alcohol.

Available in portable 50ml, regular 200ml, and large 400ml for your weekend getaways and daily needs.
Foaming Ball
Made of fine mesh, Foaming Ball is less irritating to the skin and can be washed gently. You can create a soft whip-like foam easily, to gently cleanse different body parts. Stretchy Bath Sponge can be spread to approximately 50cm, allowing you to clean your back at ease.

The mesh is highly durable and therefore suitable for daily use and won't loosen easily.
Selected Daily Goods Offers
From now until 20th August 2021, customers are entitled to discount offers on the following selected MUJI Daily Goods.
Men's Woven Trunks / Boxers / Briefs
Original Price: HK$50 each
Special Price: HK$88 / 2 pcs (HK$44 each)
Selected Bras
Original Price: HK$138 – HK$168
Special Price: HK$98 – HK$118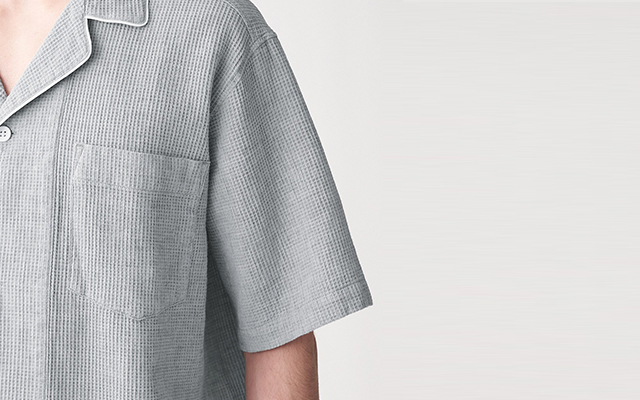 Men's / Ladies' Seamless Short Sleeves Pajamas
Original Price: HK$180 – HK$320
Special Price: HK$128 – HK$228
Selected Men's / Ladies' Socks
Original Price: HK$30 / pair
Special Price: HK$98 / 4 pairs (HK$25 for one pair)
PP File Box
Original Price: HK$8 - $120
Special Price: 10% Off (HK$8 - $108)
Mild Cleansing Oil 400ml
Original Price: HK $120
Special Price: 10% Off (HK$108)
Hashtag #LifeWithMUJI to share your MUJI life with us!
Everyone has different ways of solving daily life problems. Share with us how you make life more convenient and comfortable by using MUJI Daily Goods with the hashtag #LifeWithMUJI and let others be inspired by you.
---