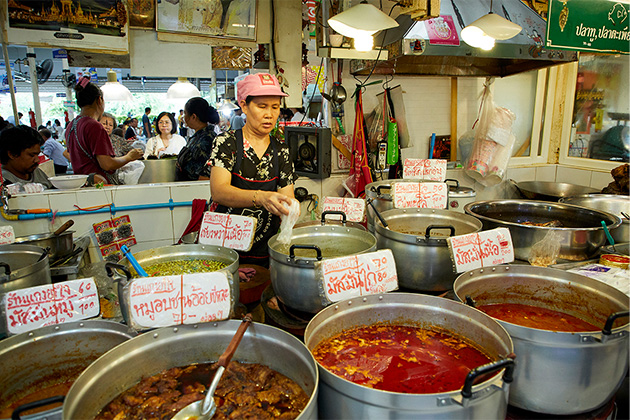 Over 40 kinds of curry are available at MUJI now. To further enhance the taste of Thai curry from our collection, we visited Thailand in search of inspirations on development of Thai curry production.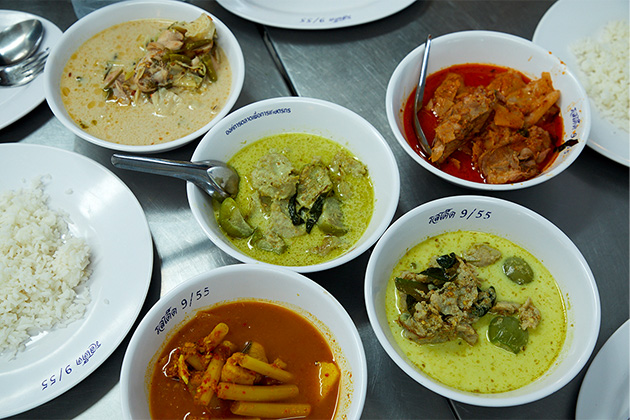 During the 3-day trip, we went through bustling food stalls and local restaurants in the suburbs. In each location, we tried various types of curry, observed the specialty of each of them, and discussed how that specialty can be implied in our curry products.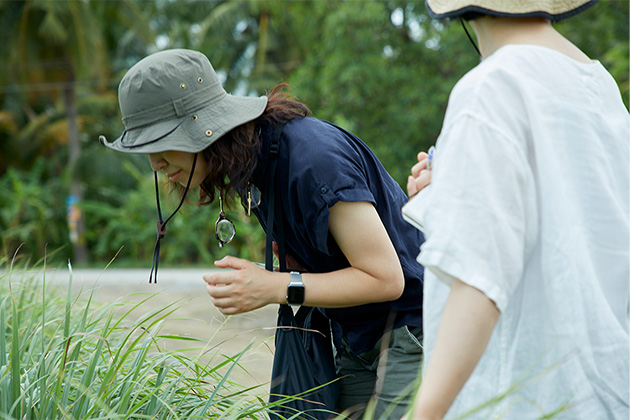 Local ingredients and food-related tools were subjects of our research as well. Therefore, we also visited farms that grow spices like lemongrass and kaffir lime leaves that are essential in Thai cuisines, markets that contain rich variety of ingredients, and stores that sell Thailand's traditional celadon wares.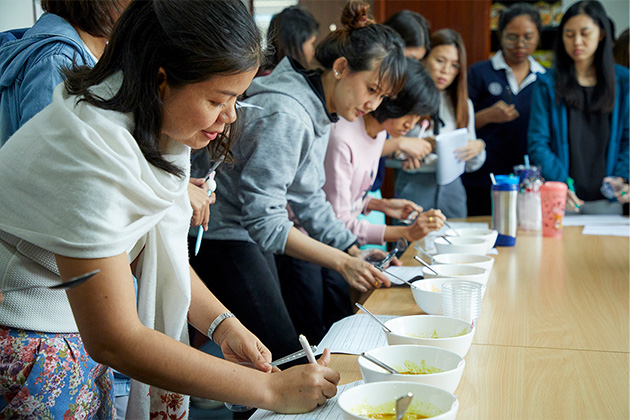 We were lucky having the chance to invite local people to have a taste on our curry samples from Japan. From their feedbacks, we gained valuable reference that facilitates our decision making on curry products' direction and the level of spiciness etc.
Back to Japan, we have concluded the new product direction based on our research in Thailand. After repeated trials, we are glad to announce to launch of "Green Curry" with improved recipe and the brand new products of "Yellow Curry" and "Red Curry". Visit your nearby MUJI and try out the Thai curry that embodies the findings of our research.